Law & Order: Organized Crime Season 2 - What We Know So Far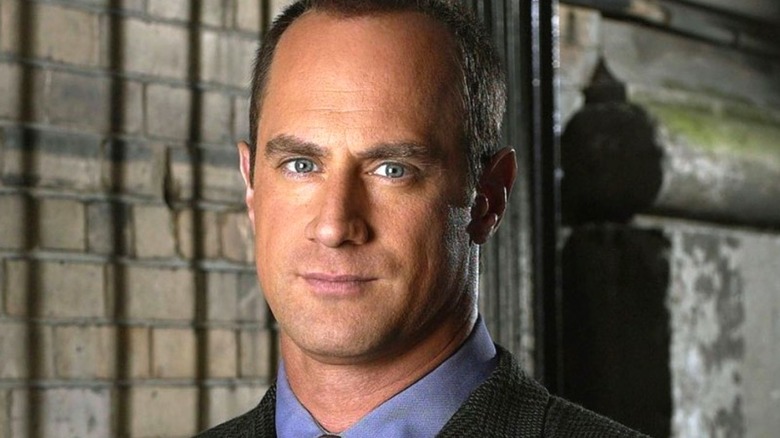 NBC
Like the actual universe, the "Law & Order" universe is ever-expanding. You'd be forgiven for having trouble keeping all the different "Law & Order" series straight. There have been six overall "Law & Order" series, but there are only two current "Law & Orders" you need to worry about: "Law & Order: Special Victims Unit," and its spinoff "Law & Order: Organized Crime." (A third "Law & Order" series, "For the Defense," will premiere this fall.)
Like the name suggests, "Law & Order: Organized Crime" follows an NYPD task force that takes on New York City's organized crime. But it's a much more personal show than a typical "Law & Order" title. It stars Christopher Meloni as Detective Stabler, the "SVU" alum who left the show in 2011 following its 12th season. Stabler's return to the NYPD came under tragic circumstances. After originally leaving the NYPD, Stabler relocated to Rome, where he was investigating organized crime as well as international terrorism and drug trafficking. Tragically, the mob murdered Stabler's wife in a car bombing. Learning that the drug traffickers had ties to New York City's organized crime, Stabler returned to the NYPD to dismantle the syndicate once and for all.
NBC renewed "Organized Crime" for a second season on May 14, 2021, before the first season had even finished airing. Here's everything we know about Season 2.
What's the release date for Law & Order: Organized Crime Season 2?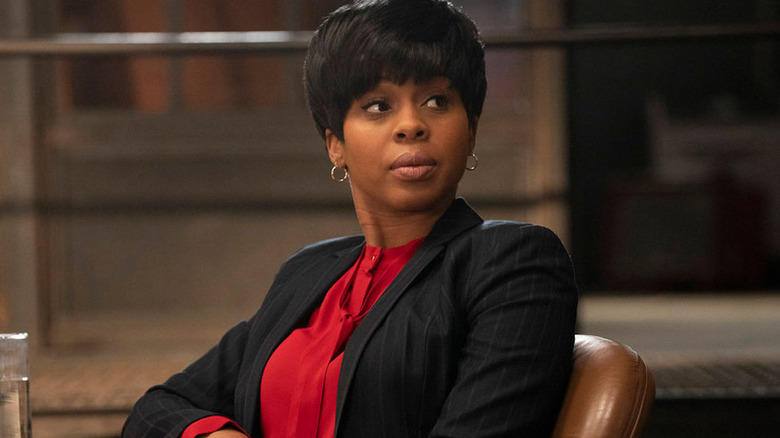 NBC
Since the first season of "Organized Crime" is still underway, we most likely won't get a premiere date for Season 2 for several months, if not until 2022. But we can still make an educated guess based on the production of "Organized Crime" Season 1.
According to Deadline, NBC is planning for "Organized Crime" to be part of a Thursday night "Law & Order" programming block for its fall 2021-spring 2022 TV lineup. The newest "Law & Order" series, "For the Defense," will see its season premiere this fall and kick off the block each Thursday, with "SVU" and "Organized Crime" following.
Most likely, the "Organized Crime" Season 2 premiere will fall on the same day as the "Law & Order: For the Defense" premiere. Either way, it could be arriving as early as fall 2021. It helps that each season of "Organized Crime" only has eight episodes, which take about months to produce in total. Season 1 started production on January 21, 2021 (via TV Web) and premiered on April 1, despite multiple COVID-19 pauses.
Who's in the cast of Law & Order: Organized Crime Season 2?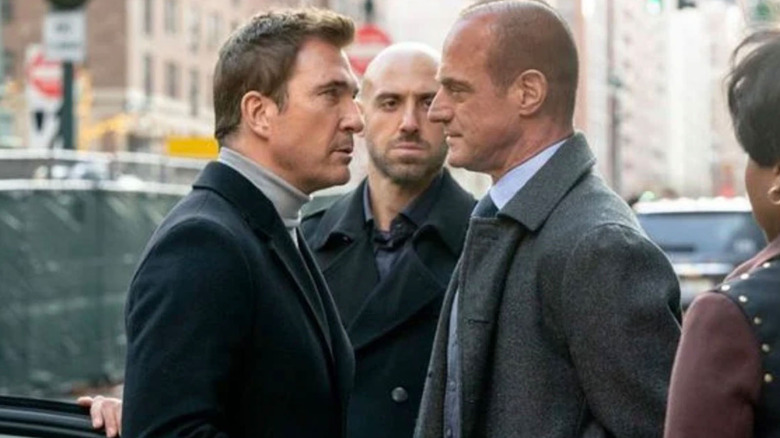 NBC
Most of the main cast of "Law & Order: Organized Crime" can likely be expected back for Season 2. Look for more of Stabler (Christopher Meloni), his partner Bell (Danielle Moné Truitt), the hacker Jet Slootmaekers (Ainsley Seiger), Washburn (Ben Chase), Morales (Michael Rivera), Cappelletti (Charlotte Sullivan), Lt. Moenning (Daniel Oreskes), and Assistant District Attorney Delgado (Diany Rodriguez). Most of their family members and significant others should be back as well, including Stabler's son Eli (Nicky Torchia) and Cappelletti's boyfriend Joey (Nicholas Baroudi).
On the organized crime side of things, most likely Dylan McDermott will be returning as pharmaceutical CEO and secret mob boss Richard Wheatley. Most of Wheatley's associates and family members should be back, too, like Wheatley's right-hand man Izak (Ibrahim Renno), Wheatley's ex-wife Angela (Tamara Taylor), his current wife Pilar (Shauna Harley). His children — Richie (Nick Creegan), Ryan (Jaylin Fletcher), and Dana (Christina Marie) — will also likely continue to play a role.
Finally, since this is a spin-off, there's always a good chance that stars from "Law & Order: SVU" will make appearances. Mariska Hargitay has already appeared as Stabler's former partner Olivia Benson, and there's a chance she'll back. "SVU" stars Peter Scanavino, Kelli Giddish, Demore Barnes, and Ice-T also made appearances and could do so again.
What's the plot of Law & Order: Organized Crime Season 2?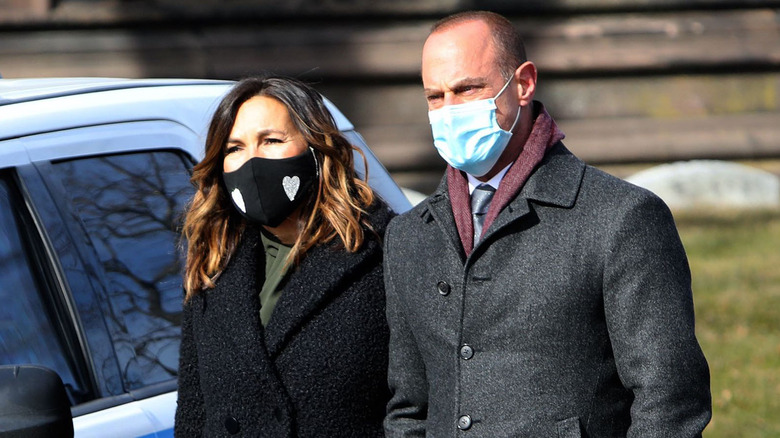 NBC
The first season of "Law & Order: Organized Crime" hasn't even ended yet, so we're working with incomplete information here. Usually that wouldn't be an issue with a "Law & Order" series, since most "Law & Order" episodes tell self-contained stories that don't cross over into multiple seasons. But "Law & Order: Organized Crime" is a different story. The series follows Stabler's ongoing battle against an organized crime syndicate in an attempt to avenge his wife's murder. Since we don't know how the end of Season 1 one plays out, we don't know yet what might happen in Season 2.
But very generally speaking, Season 2 will see more of Stabler trying to find evidence that the Contrapos pharmaceutical company and its CEO Richard Wheatley actually have ties to organized crime, and that Wheatley ordered the murder of Stabler's wife. Based on the first season, Season 2 should also have some topical relevance. During Season 1, Stabler's task force investigated Contrapos for illegally selling COVID-19 vaccinations to unscrupulous doctors. So, whatever happens in the news over the next few months, look for it to show up on "Organized Crime" a in the future.