Law & Order: Organized Crime Fans Just Got Fantastic News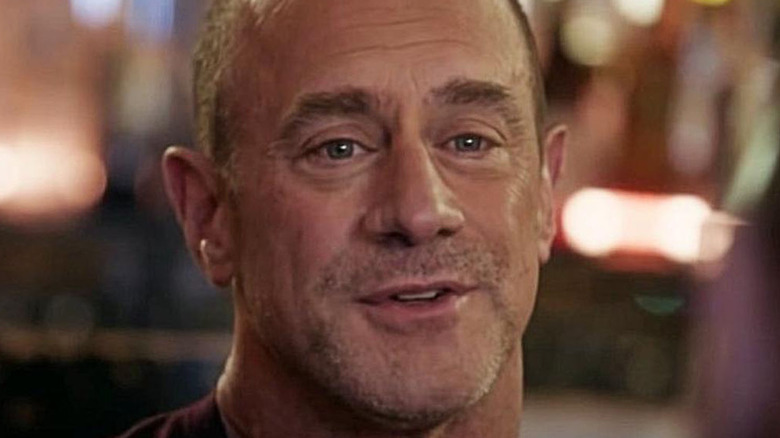 NBC
The latest entry in the "Law & Order" universe is "Law & Order: Organized Crime," which premiered on April 1, 2021. It's actually a spin-off of the venerated "Law & Order: Special Victims Unit," which was itself renewed in 2020 for three more seasons, once again extending its record as the longest-running live-action primetime series ever (per Deadline). "Organized Crime" follows Detective Stabler, the beloved co-protagonist of "SVU" who's played by Christopher Meloni.
Meloni left "SVU" back in 2011 after its 12th season, but fans have been clamoring to see his return to the fold, and "Organized Crime" finally made it happen. The spin-off series begins when Stabler's wife Kathy is murdered in a car bombing carried out by organized criminals. Stabler decides to return to the NYPD to join a task force dedicated to rooting out New York City's gangsters.
"Organized Crime" is a different beast than a typical "Law & Order" show. Unlike most shows in the "Law & Order" universe, "Organized Crime" tells season-long story arcs, with each season focusing on one big story. From the outset, creator Dick Wolf had planned for "Organized Crime" to consist of three eight-episode seasons.
The first season isn't even over yet, but NBC has already made up its mind about whether to bring "Organized Crime" back for another round.
Stabler's work isn't over just yet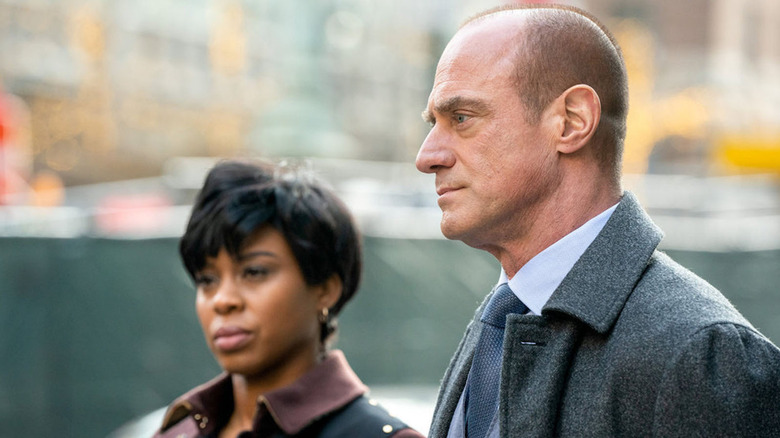 NBC
As reported by Variety, on May 14, NBC announced its decision to renew "Law & Order: Organized Crime" for a second season. The announcement came before "Organized Crime" had even finished airing its first season — NBC made the call the morning after Episode 5 aired, so the eight-episode first season still has three more chapters left.
The news is hardly a surprise. The "Law & Order" franchise is a proven commodity for NBC, and "Organized Crime" continued the franchise's track record of netting high ratings. The "Organized Crime" season premiere, which aired on April 1 as a special two-hour crossover event with "Law & Order: SVU," recorded a Nielsen rating of 1.6 among adults 18-49, with 7.9 million same-day viewers on average, according to Nielsen's preliminary ratings.
But it's still a relief for "Organized Crime" fans, who had waited a decade to see Stabler again after Christopher Meloni left "SVU" in 2011. It's also a relief for anyone who's interested in seeing how the rest of "Organized Crime" plays out.
When Season 2 premieres, it will join a Thursday-night lineup that includes two other "Law & Order" series. The latest addition to the franchise, "Law & Order: For The Defense" will air at 8 p.m., followed by "SVU," with "Organized Crime" capping off the evening. Stabler stans should be enjoying their Thursday nights for years to come.