The Star Studded Mystery Drama You Can Find On Hulu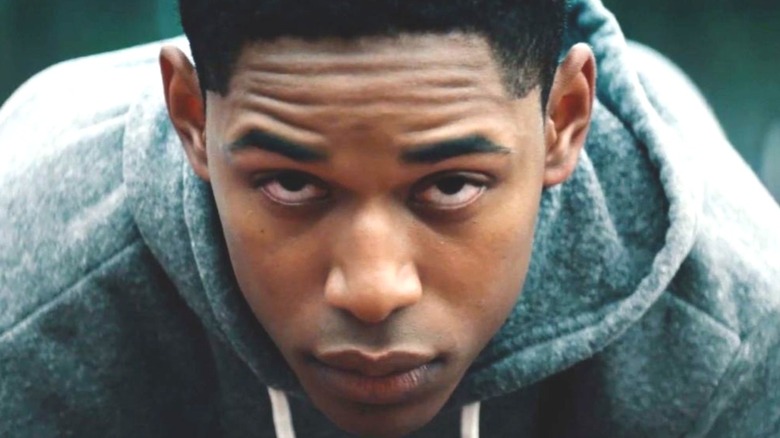 NEON
While Julius Onah is known for directing the maligned sci-fi horror movie "The Cloverfield Paradox," one of his more recent films proves that he's got more to show. It's a psychological thriller that can ignite conversation with its confrontation of racial stereotypes and biases.
The titular character in "Luce" (Kelvin Harrison Jr.) was a child soldier in Eritrea, but after his white American parents adopt him, he becomes a model student — amazing at everything from public speaking to athletics. However, his history teacher (Octavia Spencer) grows weary of him when he turns in an essay that she believes condones violence. His parents, played by Naomi Watts and Tim Roth, begin to doubt him as he faces people's perceptions and expectations.
Based on J.C. Lee's play of the same name, with a script written by both Lee and Onah, "Luce" premiered at the Sundance Film Festival in 2019 to strong reviews from critics. However, it's since gone under the radar. Here's why it's worth watching.
The performances of Luce make it a stand out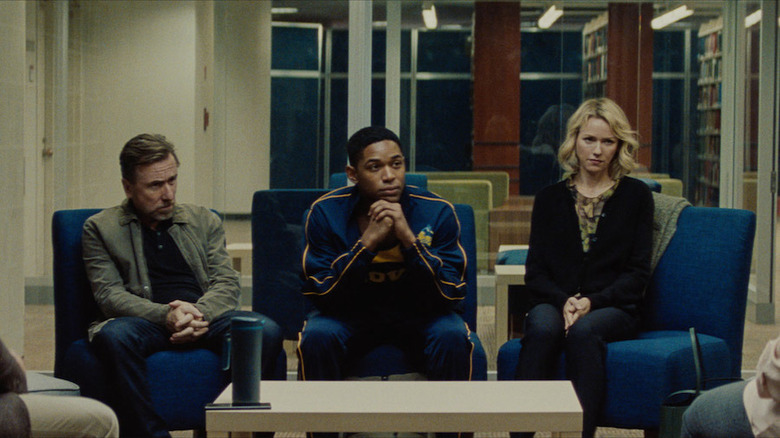 NEON
One thing critics and audiences rave about is the actors' performances in "Luce." It's definitely one of Octavia Spencer's best on screen performances, but it's the lesser known Kelvin Harrison Jr. who truly makes the film captivating. "Kelvin Harrison Jr. ... is the real deal. He gives an incredible performance here as the title character," wrote Brian Tallerico for RogerEbert.com. "Harrison is flat-out brilliant here, keeping us unsure about whether or not we can trust Luce." Harrison isn't new to darker films, as he's known for his role in "It Comes at Night," one of the best horror movies of the last decade.
"Luce" shines when it dives into its subject matter and keeps viewers on their toes, constantly questioning what's true. "The script ... is brilliant in the way it dissects coded language," Tallerico wrote. It also resonated with wider audiences. IMDB user adamrosolowski wrote, "The script and the whole crew go quite in depth here whilst avoiding repeating worn-out cliches. This movie is not just good entertainment but also good education on how it may actually feel to be in such a complex situation as it's rather insightful."
Although many reviewers found the ending to be lacking, the film's themes are compelling enough to make it worth watching. Film critic Wendy Ide of The Guardian wrote, "The film leaves a lot unsaid – perhaps too much at times – and is a little cavalier in the way that it undermines the credibility of female characters. But it's a smart and provocative examination of unconscious bias and race in America."
"Luce" is available for streaming on Hulu. If that isn't enough to scratch your thriller itch, check out another disturbing Octavia Spencer film, "Ma."