The Disturbing Octavia Spencer Thriller Killing It On HBO Max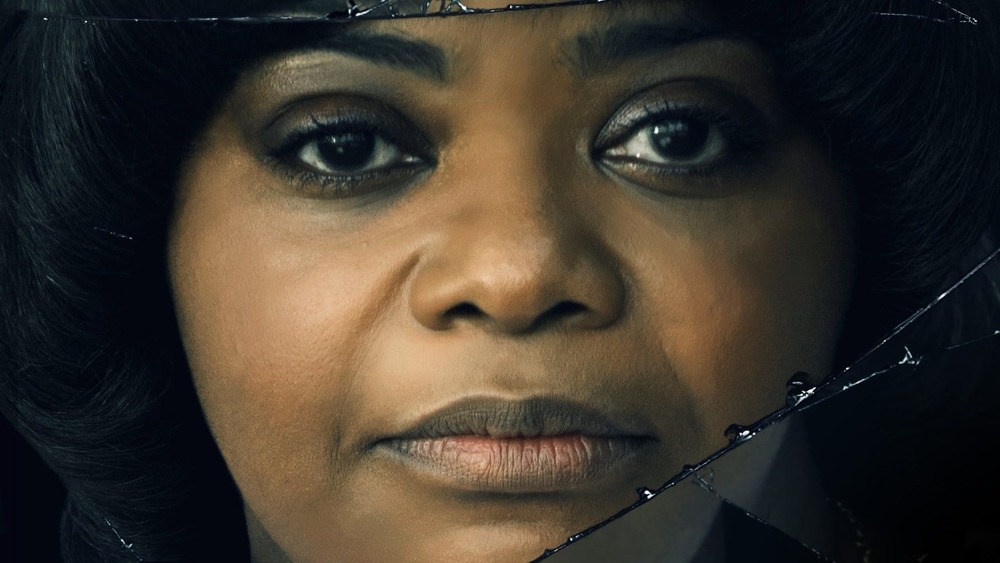 Universal Pictures
There's no denying that Octavia Spencer is one of the most talented actresses working today. Early on in her career, she was mostly relegated to small roles that didn't even have real names — like Woman in Elevator in Being John Malkovich and Check-In Girl in 2002's Spider-Man – but Spencer steadily worked her way up the movie ladder, eventually winning an Oscar for her role as Minny Jackson in 2011's The Help. 
These days, Spencer continues to take center stage in a host of popular and critically acclaimed films like Snowpiercer, Hidden Figures, and The Shape of Water, and right now, audiences are actually getting acquainted (or re-acquainted) with one of her most chilling performances.
FlixPatrol, a website that tabulates which properties are presently getting the most views on streaming platforms, reports that the 2019 horror movie Ma is dominating over on HBO Max. The streaming service certainly doesn't have a shortage of bone-chilling thrillers, but if you're in the mood to get thoroughly creeped out, then Ma should be on your docket next. 
Ma keeps you on the edge of your seat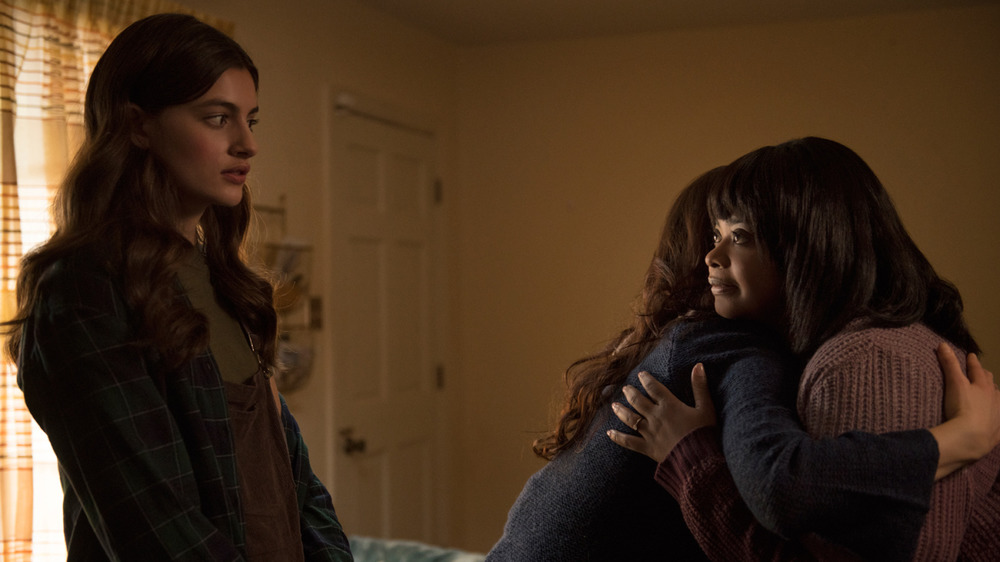 Universal Pictures
Spencer has starred in many different kind of films over the years — from comedies like Dinner for Schmucks to serious dramas like Fruitvale Station. However, prior to Ma, she had never really been in horror movies, but the project proved to be a match made in heaven. Once you watch her deranged character in this psychological horror, you'll want to see her in more like it. 
Ma starts out innocently enough: A group of teenagers ask Sue Ann (Spencer) to buy alcohol for them. She reports the teens to the police, but then invites them to party in her basement so that they won't run into trouble from the cops. The teens quickly form a bond with her, who insists they call her "Ma." It's all fun and games at first, but Ma gradually becomes more unhinged as time goes on. The audience then learns some dark secrets about Ma's past, and it becomes abundantly clear why she's obsessing over these teens. You'll soon find yourself questioning whether the kids are going to make it out of Ma's clutches alive. 
Ma owes a debt to great horror-thrillers of the past like Misery, and you can definitely see how Kathy Bates' Annie Wilkes influenced the character of Ma. The film also bears some resemblances to more modern thrillers like Greta and Run, which are other flicks that see various women go off the rails to torture their respective protagonists. 
Overall, Ma gives audiences the perfect chance to get a glimpse at a side of Octavia Spencer they've never seen before. You can watch Ma on HBO Max now, but be prepared to squirm in your seat a little bit.