Law & Order: Organized Crime Season 1 Episode Count Revealed
NBC
Fans are gearing up for the epic two-episode crossover event this Thursday between Law and Order: Special Victims Unit and Dick Wolf's newest venture, Law and Order: Organized Crime. Christopher Meloni will be reprising his role as Elliot Stabler, whom he previously portrayed on SVU for 12 years from 1999-2011. Stabler will soon be getting his own show in Organized Crime, but will appear on SVU several times throughout the current season to mingle with his former co-stars.
It's been a long time coming for Organized Crime, as the show and Stabler's return were confirmed a year ago by Deadline. Due to the ongoing public health crisis, production of Organized Crime was pushed back several times, and even halted entirely twice due to positive COVID-19 tests on set (also via Deadline). Season 1 is currently still filming, and there's plenty more to shoot according to Meloni, who revealed the episode count in a recent interview.
Law and Order: Organized Crime will have a limited amount of episodes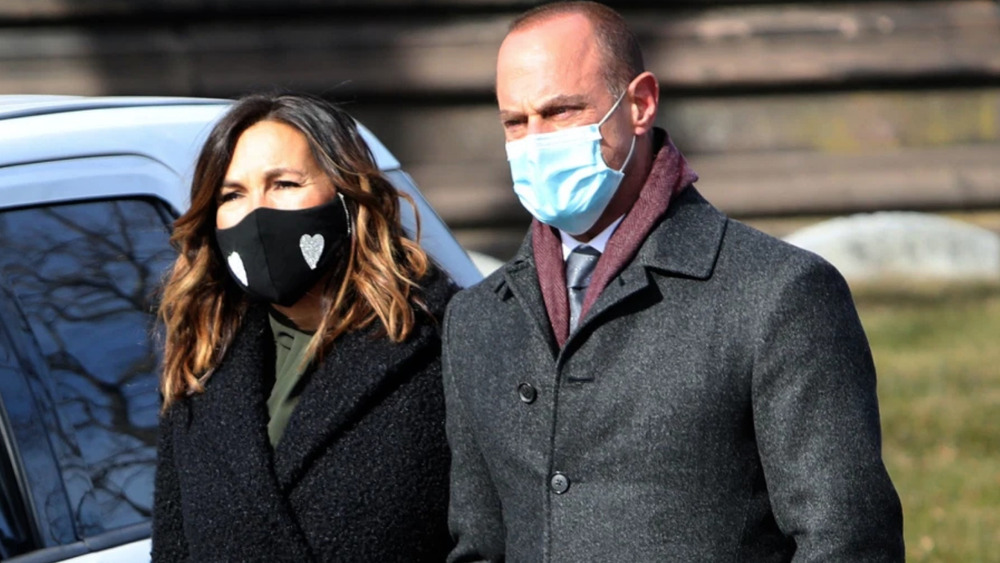 NBC
According to Christopher Meloni, Law and Order: Organized Crime will consist of eight episodes. You read that right. Eight. Scarcity is not typically a trait we associate with the Law and Order franchise. With the exception of season 9, all completed SVU seasons have had 20 or more episodes, according to the show's IMDb page. It's not unusual for a new series to have a short first season, but eight is positively minuscule — especially on network.
When catching up with TV Line earlier this week, Meloni noted he had already filmed three episodes, and had five more to go. The actor has also filmed for a few Law and Order: Special Victims Unit episodes, but just how many of those he'll appear in remains to be seen
We also know the names of the first two episodes, which are "What Happens in Puglia" and "Not Your Father's Organized Crime." This Thursday's SVU episode title also pays homage to Stabler — it's entitled "Return of the Prodigal Son." With all the hype surrounding Stabler returning to the Law and Order world, Organized Crime seems destined to be a hit, which could mean many more seasons to come.