Get An Epic Look At Mary Elizabeth Winstead In Netflix's Latest Action-Thriller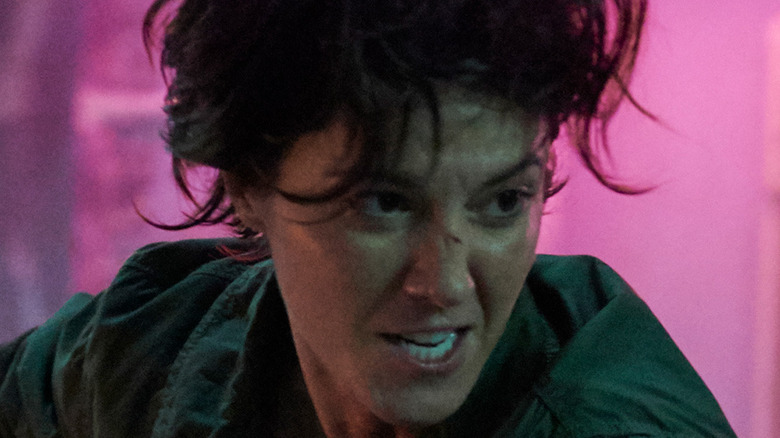 Jasin Boland/Netflix/EW
When Mary Elizabeth Winstead was getting her start with major roles in Hollywood, she tended to play characters that took a backseat to the male protagonist. From John McClane's (Bruce Willis) daughter getting kidnapped in "Live Free or Die Hard" to the manic pixie dream girl of Scott Pilgrim's (Michael Cera) affection in "Scott Pilgrim vs. the World," she normally didn't get in on the action. That's all changed now that she's taken on more roles that place her as the one kicking butt and taking names. 
From "Gemini Man" to "Birds of Prey," Winstead has shown that she's not to be trifled with, but while those films saw her in supporting roles, she takes center stage in the upcoming Netflix original movie, "Kate." It's one of the most hotly anticipated films coming to the streaming service this year, and it sees Winstead in the role of a terrifying assassin who gets poisoned. She has 24 hours to live, so she sets out on a ruthless crusade through Japan to find her attacker and kill them before she passes. 
In what sounds like a cross between "Atomic Blonde" and "Crank," the film promises a high-octane adrenaline ride that action movie enthusiasts won't want to miss when it debuts on Netflix. Now, we have a better look at "Kate," thanks to some images released exclusively by Entertainment Weekly.
Mary Elizabeth Winstead gets gritty and dirty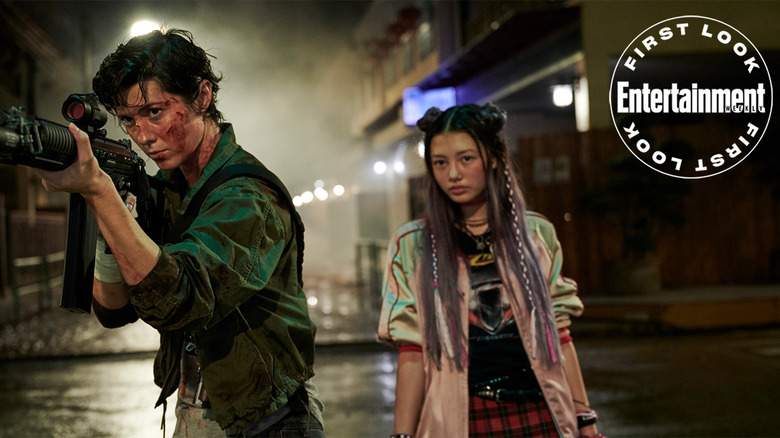 Jasin Boland/Netflix/EW
Mary Elizabeth Winstead looks right at home with a cigarette in her mouth and a gun in her hands thanks to a newest batch of images, giving us our best look yet at the upcoming action film. One image also highlights the bond between Kate and Ani (Miku Martineau). Winstead spoke about their unlikely friendship to EW: "[Kate] sets out on a mission to find out who poisoned her and kill them before she dies. Along the way, she forges this bond with this teenage girl ... and they end up taking on this mission together. It's a heartfelt, brutal, assassin story!"
One important actor who isn't featured in the recently released shots is Woody Harrelson, who was confirmed to be in the movie back in 2019 (via The Hollywood Reporter). Harrelson plays Kate's mentor, but with a big name like that coming into the mix, there's always the possibility his role isn't all that it seems on the surface. Director Cedric Nicolas-Troyan had the chance to speak to EW about Harrelson's involvement: "Woody is Woody. He's an adventure in itself, for sure. But he's very committed and he is super easy to work with. He gives that swagger to that character. He wasn't on the set for very long but we made it count."
The article doesn't mention anything about a release date for "Kate" other than sometime in the fall of 2021. While these images are nice, we're still holding out for that ever-elusive trailer.