What Rotten Tomatoes Critics Are Saying About The Woman In The Window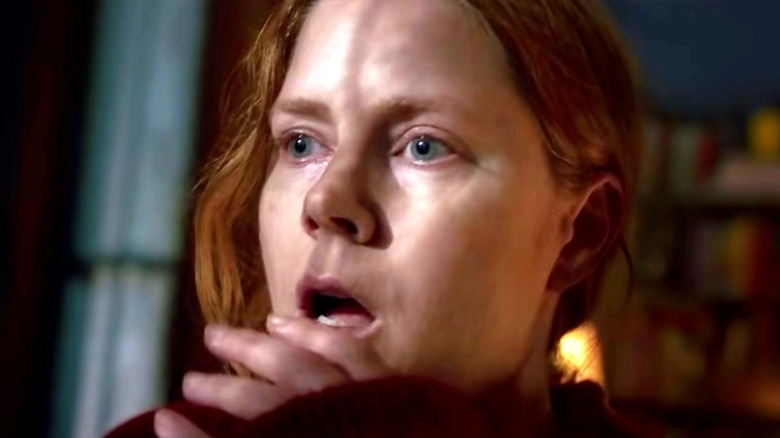 Netflix
Netflix's newest thriller debuted on Friday, May 14... and critics have a lot of problems with the film.
"The Woman in the Window," based on the novel of the same name by A.J. Finn, seems to have every ingredient for a successful film; led by director Joe Wright ("Pride and Prejudice," "Anna Karenina"), the movie boasts an all-star cast that includes Amy Adams, Gary Oldman, Julianne Moore, Brian Tyree Henry, and more, and should appeal to fans of films like "Gone Girl" and "The Girl on the Train."
The story focuses on Anna Fox (Adams), a recluse who spends her days drinking wine alone in her home who believes that she witnesses a brutal murder in the house across the street. Unfortunately, thanks to her mental health issues, nobody believes her, and as she investigates further, she finds herself drawn into a dangerous mystery. This narrative definitely seems compelling on the service — however, after extensive re-tooling and several delays, the film has finally hit Netflix, and critics have a lot of thoughts about this twisting, turning murder mystery. Here's what Rotten Tomatoes critics have to say about "The Woman in the Window."
Critics on Rotten Tomatoes definitely aren't fans of The Woman in the Window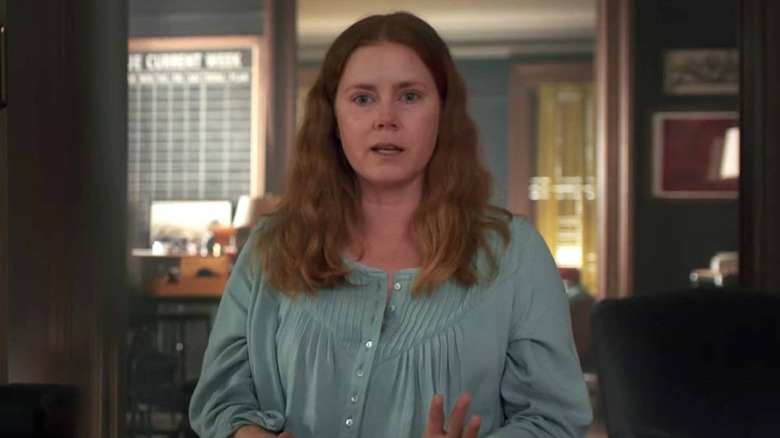 Netflix
As of this writing, "The Woman in the Window," on the day of its premiere, has a rating of just 30% (though the audience rating goes as high as 74%). Ultimately, as the critical consensus reads, "A milquetoast and muddled thriller that drowns in its frenzied homages, 'The Woman in the Window' will have audiences closing their curtains."
Several critics, including writers from huge publications, got more specific. As Owen Gleiberman at Variety put it, "'The Woman in the Window' would like to be a contempo "Rear Window," but it's so riddled with things you can't buy that it plays like a bad Brian De Palma movie minus the camera movement." Meanwhile, NPR's Linda Holmes remarked, "They might get away with the familiar plot if there were a little more dimension to these characters .... As it is, you get a good cast working with a good director and screenwriter on a story that just doesn't have enough to offer."
Richard Lawson at Vanity Fair lamented what could have been, writing, "It's a boondoggle we probably should have seen coming. But maybe we can all be forgiven for some desperate magical thinking during our long time of confinement, gazing outside and looking for something, anything, that might make life a bit more exciting." Meanwhile, New York Times critic A.O. Scott was much more blunt: "The result is something that intermittently looks and sounds like a good movie without ever actually being one."
Kate Erbland at Indiewire was similarly snarky, writing, "It's the cinematic equivalent of a window not worth opening. Pull the drapes closed, it's curtains for this one." However, Richard Roeper at the Chicago Sun-Times suggested the film could be improved with the right circumstances, saying, "Maybe – JUST MAYBE – if you pour just the right glass of wine or sparkling water and you're in the mood for a howler of a film that practically dares you to talk back to the screen, you can sit through this without wanting to scream. Maybe."
"The Woman in the Window" is streaming on Netflix now.