Is Yaya DaCosta Actually Leaving Chicago Med?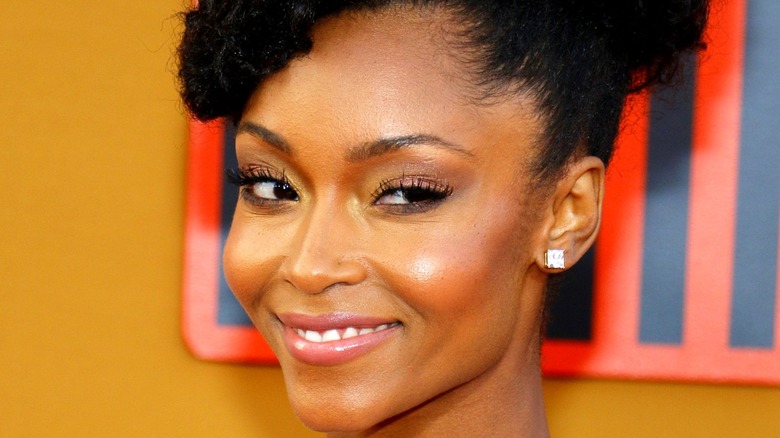 Shutterstock
Dick Wolf's One Chicago universe is lush with rich, empathetic characters working on the frontlines of fire and mayhem in "Chicago Fire," "Chicago Med," and "Chicago P.D." The franchise has been going strong since its start in 2012, with crossover stories between the different series uniting them together. However, several actors have come and gone over the years, whether because the story called for it or they wanted a fresh start with a new role. Now, with "Chicago Med" ending its sixth season soon, fans are wondering who's coming back for Season 7.
NBC's "Chicago Med" follows the hard-working doctors and nurses of the emergency department in the fictional Gaffney Chicago Medical Center as they try to do their jobs as best as they can. Yaya DaCosta, who's also known for being on "America's Next Top Model" and playing Carol Hammie in "Lee Daniels' The Butler," plays April Sexton, a bold, compassionate ER nurse who looks out for her patients. She's been on the show since its start in 2015, getting entangled in romances with her co-workers when she isn't saving lives.
Will she return for Season 7? Here's what we know.
Yaya DaCosta made her farewells on Instagram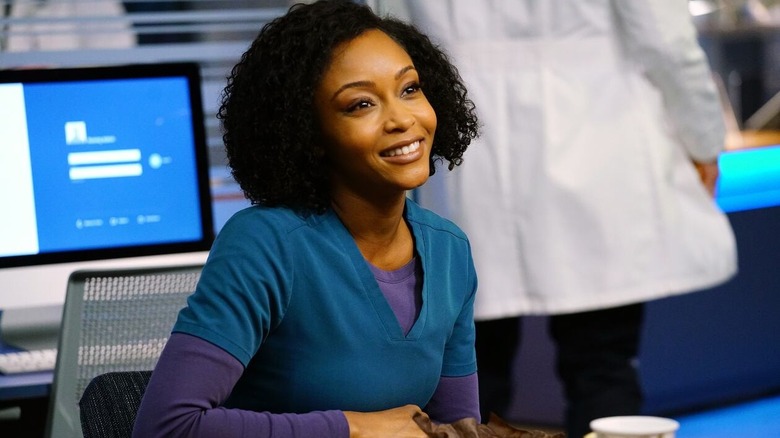 Elizabeth Sisson/NBC
According to Deadline, Yaya DaCosta chose not to renew her contract. After six seasons of ER nurse April Sexton saving lives on "Chicago Med," it's time for her, or more accurately the actor playing her, to move on. DaCosta is instead taking on a new role on Fox's upcoming series "Our Kind Of People."
DaCosta announced her exit on Instagram, writing, "After six amazing seasons of working with some of the most dedicated people in the business, learning wild medical jargon, growing as an actor and as a person... my time as April Sexton on "Chicago Med" has come to a close." She thanked everyone involved for "believing in [her] from the show's very inception, and for giving April wings to explore such dynamic storylines" and added that the One Chicago background actors — people in the televised professions — "gave [her] so much energy and love."
Fans of DaCosta will next be able to watch her as the lead in "Our Kind Of People," a new drama inspired by Lawrence Otis Graham's book "Our Kind of People: Inside America's Black Upper Class." Set in Martha's Vineyard, DaCosta will play single mom and haircare entrepreneur Angela, who discovers a game-changing secret about her mother while trying to gain entrance into the elite Black community her father ejected her from.
April's been an integral member of the team thus far, but the hospital will have to learn how to get on without her. Fans may learn what causes her character's exit in the final two episodes of the season that have yet to air. After that, "Chicago Med" is set to keep going at least through Season 8.