Knives Out 2 Adds A WandaVision Fan-Fave To Its Cast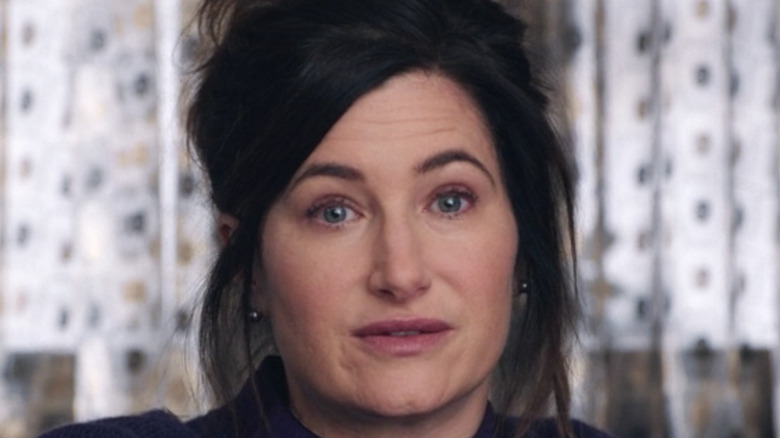 Disney/Marvel
This article contains spoilers for "Knives Out."
People love a good mystery. And arguably, the only thing people love more than the mystery itself is the plucky detective who solves it. Sir Arthur Conan Doyle gave us the cool and cunning Sherlock Holmes. Agatha Christie gave us Hercule Poirot, Miss Marple, and others. For decades children's books have been dedicated to young detectives like Nancy Drew, Encyclopedia Brown, the Hardy Boys, and, more recently, Enola Holmes (played by Millie Bobby Brown in last year's Netflix film).
For decades, legendary actors Peter Falk and Angela Lansbury were the most iconic sleuths in town as Detective Columbo and Jessica Fletcher respectively. But in 2019, writer-director Rian Johnson gave us a brilliant new detective to root for — Daniel Craig's Benoit Blanc in "Knives Out."
Craig's slippery Southern accent was a hit with audiences and "Knives Out" itself made a solid $311 million off a $40 million budget. Both the financial success and the very positive critical and audience support led to Netflix inking a $400 million deal with Johnson and his producing partner Ram Bergman back in March for two "Knives Out" sequels starring the gentleman detective. 
If you were wondering who has the raw charisma and charm to match wits with Craig's Benoit Blanc in the new film, or the sheer sass of Chris Evans' Ransom Drysdale from the first "Knives Out," we now have an answer — it was Kathryn Hahn on along.
Katherine Hahn joins the mystery series, but as whom?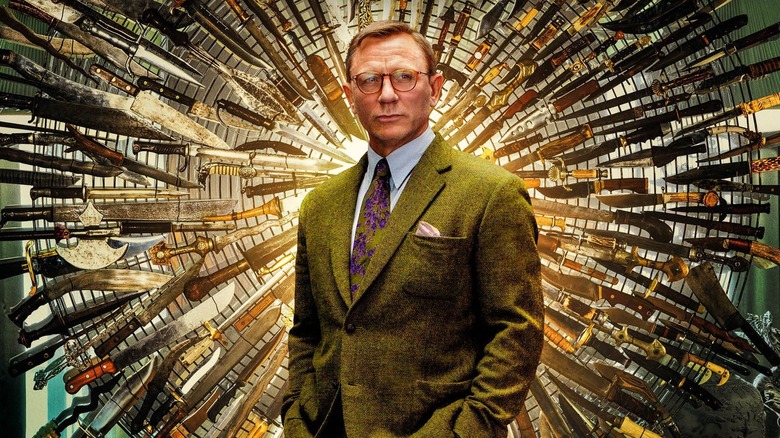 Lionsgate
Deadline recently reported that the breakout star of Marvel's Disney Plus series "WandaVision," Kathryn Hahn, will join Daniel Craig for the first "Knives Out" sequel.
Hahn isn't the only new face added to the burgeoning franchise. Dave Bautista, Janelle Monae, and Edward Norton were all previously announced as joining the cast as well. In addition to the new and returning cast members, Rian Johnson will also encore for writing and directing duties with Ram Bergman set to produce.
Everything beyond the current confirmed cast and the fact that there will be a mystery to solve remains an enigma itself. One thing that will be interesting to speculate is whether Hahn's character will be good or evil. Chris Evans — the MCU's Captain America — did wind up playing quite the villain as Ransom Drysdale in the first film, but that doesn't mean Hahn will end up doing the same.
Evans developed a real reputation as a good guy after years of playing the squeaky clean Cap, making Drysdale an opportunity to play against type. For all we know, Hahn may do the same thing but in reverse. Hahn's "WandaVision" character, Agatha Harkness, is one of the MCU's more malevolent recent antagonists. Maybe Hahn will end up playing a hero in "Knives Out 2," or even a detective just like Daniel Craig — affording her the chance to put on a deeply unconvincing but delightful accent.
We'll find out more as news on the next two "Knives Out" films develops.