This Is Where Debris Was Filmed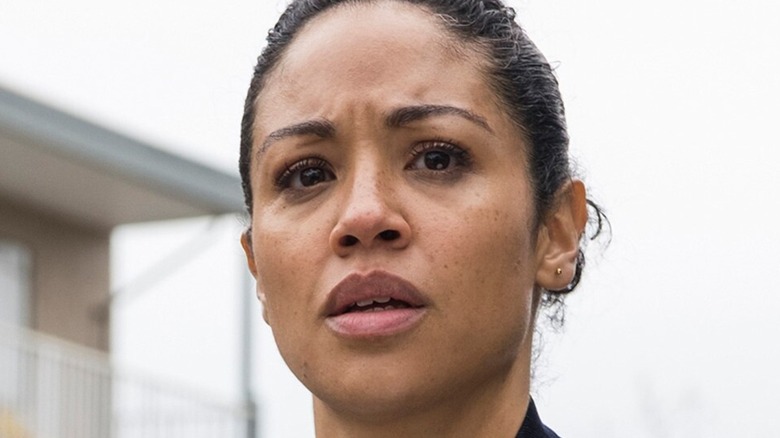 NBC
Every TV season brings a new crop of network sci-fi series angling for that "Lost" or "The X-Files" sweet spot, the intersection of loopy high-concept intrigue and compelling character work that can turn a show into a lasting hit. Fans of the genre are among the most rabid and devoted, and when they take to something, they go all in. So it's no surprise that a devoted fanbase is already forming around NBC's  paranormal procedural "Debris."
Created by J. H. Wyman (who also created "Almost Human" and was a key member of the "Fringe" writers' room), "Debris" follows the efforts of an international task force to identify pieces of a crumbling alien spacecraft that have been falling in different places across Earth, from the perspective of CIA agent Bryan Beneventi (Jonathan Tucker) and MI6 agent Finola Jones (Riann Steele). Each episode takes Bryan and Finola to a different place in the U.S., where a piece of the titular debris is causing strange phenomena, from New York City to rural Tennessee. What might come as a surprise to fans, given how well-made and convincing each of those episodes are, is that they were mostly shot in a single specific location — and that it's not even in the U.S.
Debris was mostly shot in Vancouver, Canada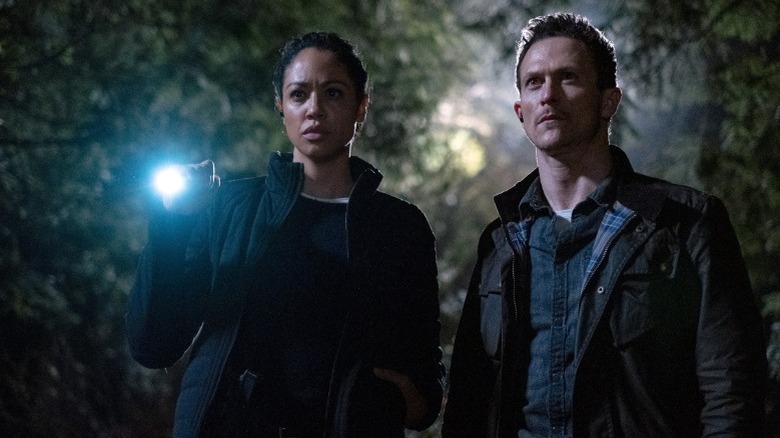 NBC
According to TheCinemaholic, the pilot of "Debris" was primarily shot in the United States, until the COVID-19 pandemic forced the production to halt in mid-March 2020. With filming on the pilot not completely wrapped, the producers were able to cobble together what footage they had and supplement it with additional visuals to get the first episode out, per Deadline.
After that, production of "Debris" resumed in British Columbia, Canada, in November 2020, with a majority of subsequent shoots taking place in Vancouver — a city that has become one of North America's most important film industry hubs, recently hosting such notable productions as "Peacemaker," "Altered Carbon," and "Riverdale." The Rosewood Hotel Georgia in Downtown Vancouver appears to have been one of the primary "Debris" filming locations, cited by both TheCinemaholic and Distractify.
Additionally, several scenes of "Debris" were shot in other places besides Vancouver around British Columbia, including the river city of Port Coquitlam, the Ladner suburb in the city of Delta, and the Mud Bay Park in South Surrey. Apparently, it's very easy to dress Canada and make it look like its closest relative.