This Might Be The Most Complex Side Character Backstory On NCIS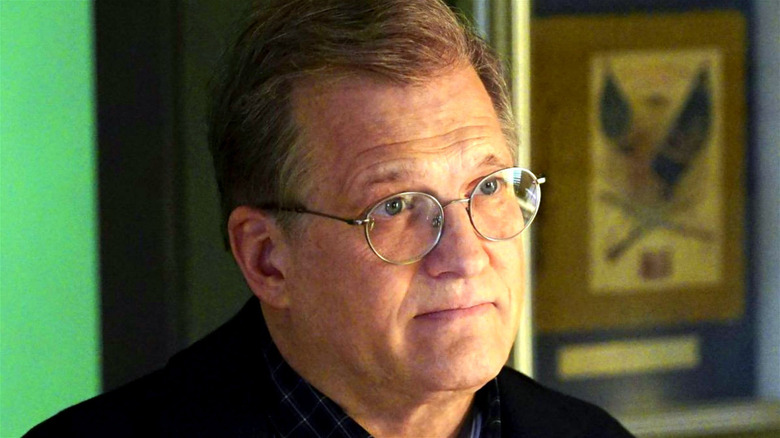 CBS
"NCIS" is one of the longest-running shows on CBS. The series is headed for an unprecedented 19th season, and is still going strong, with interesting cases and storylines for fans to follow every week. What's so great about this series is that once and a while, guest stars will appear for an episode or two, and give viewers a little reprieve from the tight focus on Leroy Jethro Gibbs (Mark Harmon), Donald Mallard (David McCallum), Timothy McGee (Sean Murray) and the other leads who suck up so much of that sweet "NCIS" oxygen.
In Season 15, one of those side characters was introduced with the most convoluted backstory in "NCIS" history. If you're a long-time fan, you might already know of whom we speak, since his brief run a few seasons back definitely made its mark. It's all the more interesting that this complicated side character was played by an accomplished comedian, sitcom star, and gameshow host — a familiar face to pretty much every American with a TV.
Sergeant John Ross' backstory in Handle With Care is bonkers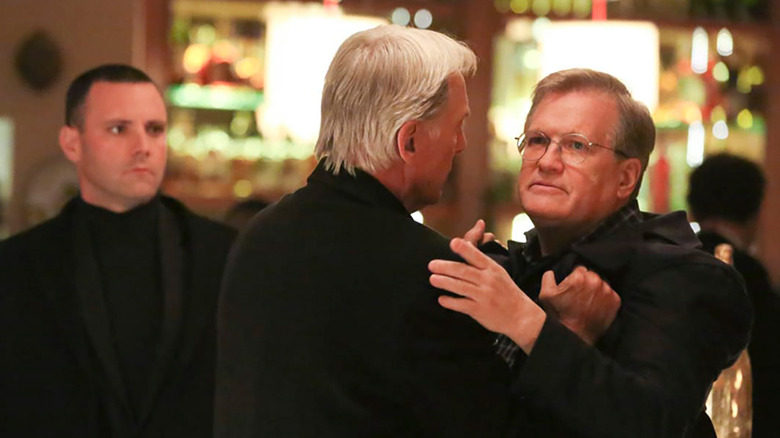 CBS
Fans will remember that comedian and "The Price is Right" host Drew Carey played a major role in the Season 15 episode entitled "Handle With Care." In the episode, Carey plays retired Marine Sergeant John Ross, who is accused of sending cyanide-filled care packages to active-duty Marines overseas. Because Carey has served time overseas himself (via Veterans Advantage), this role was an extra-special opportunity for him to bring his life experience to bear on his acting. The NCIS team works hard to clear Ross' name, while also searching for the person who actually killed a petty officer with the cyanide. What drives home the role of Sergeant John Ross is his traumatic backstory.
He was once a prisoner of war in Iran for several years, and was presumed dead after two failed rescue attempts. In his personal life, his girlfriend gives birth to their baby girl while he's imprisoned, but eventually finds love again with someone else. When a PSTD-stricken Ross returns home, he doesn't want to uproot his daughter's life, and asks his girlfriend to not tell her that he's her father. Ross also finds a confidante in forensic psychologist Jack Sloane (Maria Bello), because she, too, was once a prisoner of war for several months.
In the end, Ross is exonerated. He has a beautiful meeting with his daughter, which makes Sergeant Ross one of the most complex side characters of the entire series.