The Real Reason You Don't See Gibbs Slap Heads Anymore In NCIS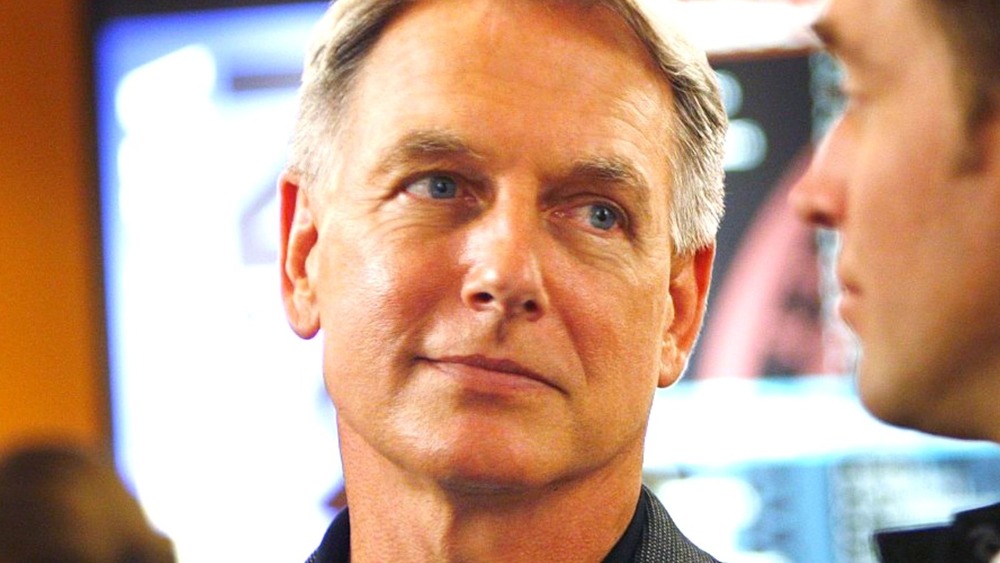 CBS
NCIS is already the fourth longest-running primetime drama in TV history after Gunsmoke, Law & Order SVU, and Law & Order (classic) – when the venerable CBS crime show returns this fall, it will mark the start of the show's 19th season. While the show's bread and butter has always been its procedural format, part of its longevity is also due to its main cast of relatable characters. NCIS isn't quite a character-driven show, but all the members of the team have unique personalities that make them easy to identify with and root for. It's been 344 episodes and counting, and the audience still isn't sick of them.
One of the most popular characters is team leader and long-hauler Leroy Jethro Gibbs (Mark Harmon). He's the team's supervisor and a kind of father figure, even if his parenting style isn't quite nurturing. Gibbs rarely praises his employees, and he lets them know when they've disappointed him. But he also has a playful side. In earlier seasons, Gibbs used to keep team member Tony DiNozzo (Michael Weatherly) in line with a smack on the head.
But in recent seasons, Gibbs has toned down the head slapping. Was it an H.R. complaint? Lawsuit for battery? Surprisingly, it was neither, though both are likely to come swiftly if you try the Gibbs head slap IRL.
A good manager understands how each employee is unique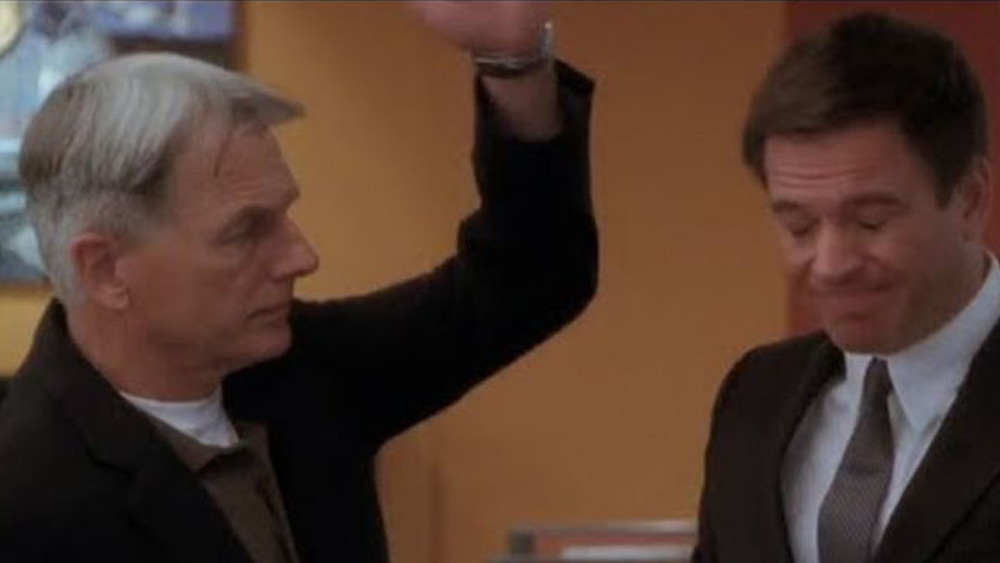 CBS
Fans might have noticed that DiNozzo was the only member of the team who received this treatment. The head slapping started during the first season, but it wasn't originally part of Gibbs' character. It actually came from an on-set interaction between Harmon and Weatherly.
Here's Harmon's version of the story, as reported by Showbiz Cheatsheet: "Michael is a hugely talented actor, as is every member of this cast. My memory of when that happened, we were doing a scene. And he was on a Navy ship and he was talking to a female petty officer. I think this was in year one, early. And he was doing what he does, which is sometimes stay on script and sometimes not. I just reached over and smacked him. I tried to put him back on line. It was an instinct. It wasn't thought, I didn't think about it, I just did it."
It was a "hit" on set and became part of the show, although Harmon did it less and less as the show continued. Weatherly left the show in May 2016 after 13 seasons, and the slapping left with him.