Here's Where You Can Watch Insecure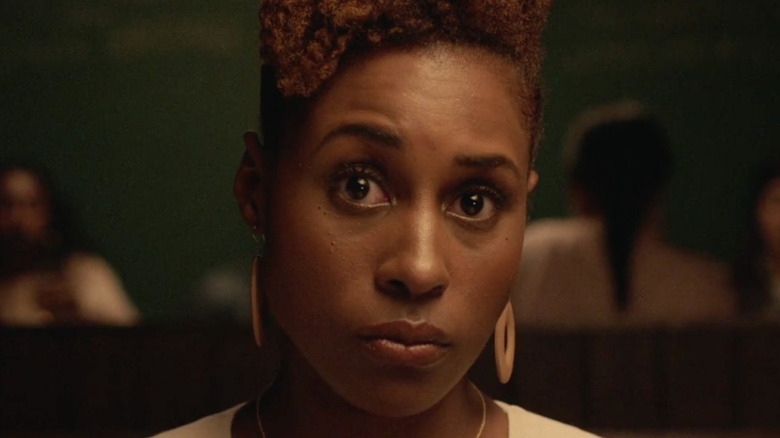 HBO
Four seasons into "Insecure," and it can be easy to forget that the successful HBO show started as a web series entitled "The Misadventures of Awkward Black Girl." According to BET, creator Issa Rae thought of the show's concept back in 2009 when she had trouble making friends in New York. Issa lost interest in the show until reading an article by Leslie Pitterson pointing out the lack of representation for nerdy black girls in mainstream media. Over a decade and four premium cable seasons later, it's clear fans of Issa are happy she didn't give up on the show back in '09.
Since its premiere on HBO, the show has received a number of accolades, including an Emmy. This year, creator, writer, actress, and director Issa Rae is nominated for Best Comedic Performance at the MTV Awards. She's up against "Schitt's Creek" star Annie Murphy, Eric Andre for "Bad Trip," Jason Sudeikis for "Ted Lasso," and Leslie Jones for "Coming 2 America." Stiff competition, but Rae stands at least a puncher's chance of bringing home the gold. 
As the protagonist of "Insecure," Issa's performances often carry the show, and her dazzling personality pretty much defines the series' quirky aesthetic. TVLine has praised her performances, noting her "knack for making punchlines of throwaway lines." If you can't get enough of Issa, Molly, Lawrence, and all the other fabulous millennials on "Insecure," here's where you can catch up on the show.
Insecure is available on HBO and HBO Max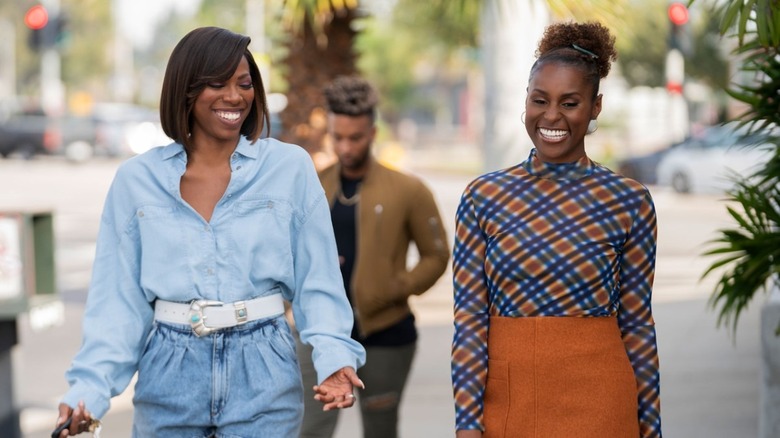 HBO
In 2016, Deadline reported Issa Rae had cut a first look deal with HBO for the revamped version of "Awkward Black Girl," which we now know as "Insecure." As with most of their hit shows, HBO houses all seasons of "Insecure" on their streaming platform, HBO Max. The service is available with a free 7-day trial as a stand-alone, or as a Hulu or YouTube TV add-on. Amazon's HBO add-on also grants access to "Insecure," but its overall content differs from that of HBO Max. Individual episodes of the show are also available via YouTube, Google Play, Vudu, iTunes, and Apple TV for $1.99 per episode. By far the most affordable option at the moment is to binge watch the show with a free trial or one month subscription. As an add-on and as its own platform, HBO Max costs $16.99 per month.
Fans looking for more content can get their fill with the "Wine Down," the official after-show of "Insecure." HBO has also uploaded "Wine Down" episodes to its YouTube channel. Additional bonus content, including inside looks, a zine, and information about the show within a show, "Looking for Latoya," is available on the "Insecure" page over at HBO.