The Inspiration For Insecure Might Surprise You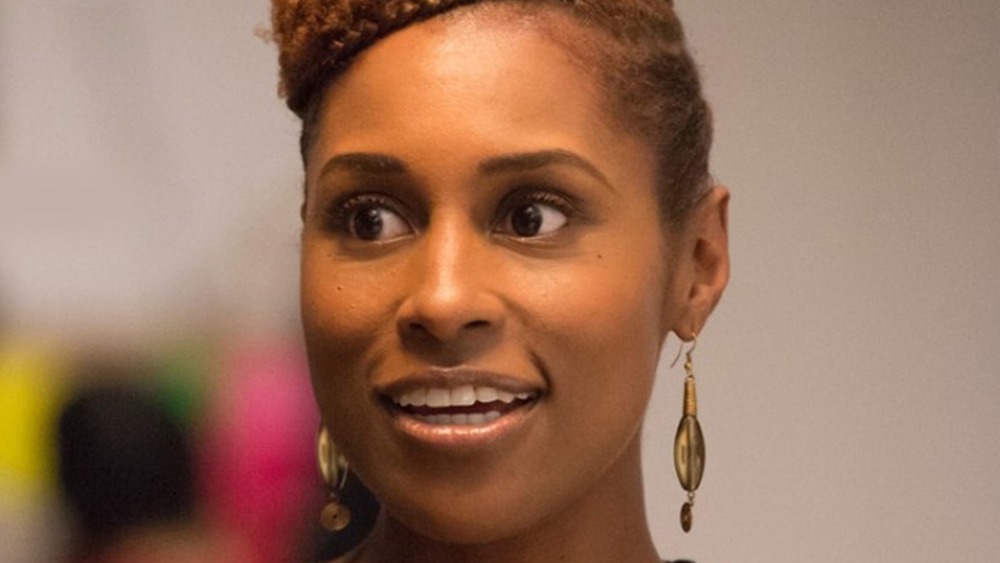 HBO
Issa Rae's brand of hilariously honest, self-effacing comedy has brought her far — the 36-year-old actress is wrapping up the fifth and final season of her acclaimed HBO show Insecure and is now expanding into film, with roles in films such as The Hate U Give, The Photograph, the Netflix comedy The Lovebirds, and B. J. Novak's upcoming horror thriller Vengeance. With Insecure, Rae brought to the screen her experiences as a black woman in L.A. going through the ups and downs of life in her late twenties and early thirties. We're let into Issa's world inside and out — from her social life and her relationships with her best friend Molly (Yvonne Orji) and on-again, off-again boyfriend Lawrence (Jay Ellis) to her work life at the educational non-profit We Got Y'all. Issa also let us into her head — reciting hyper-personal rap lyrics into her reflection in the mirror, which occasionally replies with a snarky response.
Before her success on screen, however, Rae was bringing her unique voice to audiences on a more modest scale, albeit with more than a few characters and elements that would find their way into Insecure. That project became the surprising influence for Insecure.
An "awkward" predecessor to Insecure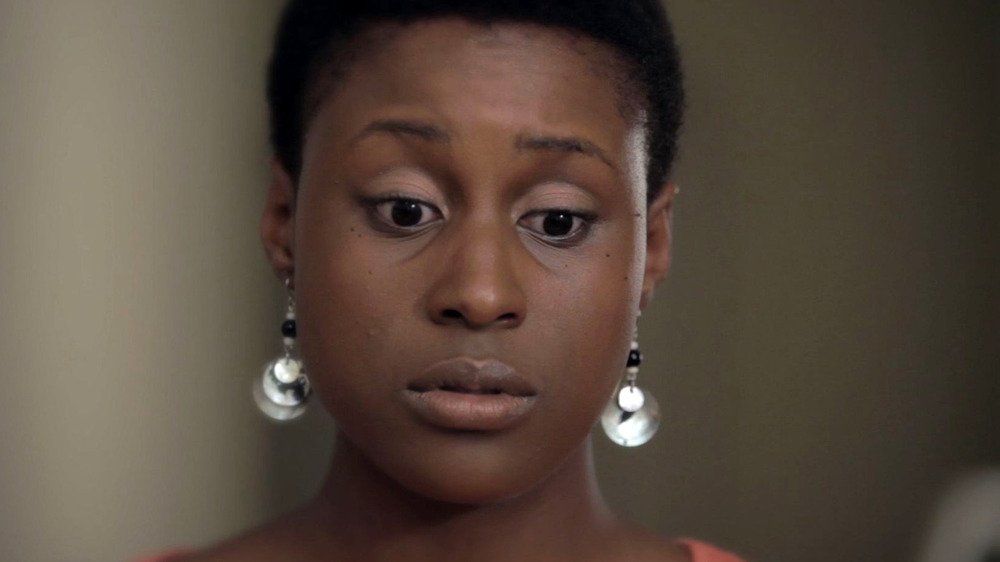 Awkward Black Girl/YouTube
Like many Hollywood stars, Issa Rae started out small. Her web series, Awkward Black Girl ran on YouTube from 2011-2013 and charted the life of 20-something "J," played by Rae herself. Like her character on Insecure, J endured every awkward experience you can imagine, from misguided office hook-ups to her white boss showing up to work with cornrows. The show became a huge hit, with one episode earning nearly 3 million views.
Rae was nervous before debuting her passion-project, which she funded through Kickstarter. "I remember uploading it and just being terrified of the feedback because I was putting myself out there on the internet in a new way," she told Vogue. But her boldness paid off. "By the fourth and fifth episodes, I had one of my writer friends from college tell me I was on to something and I should treat it like the format of a TV show." 
Rae had no idea how popular the show would be. "I just didn't anticipate how many people would identify to the different elements of that episode," she says of episode 1, "The Stop Sign," which depicts the experience of repeatedly running into the same person in traffic. The show took off, spawning a humorous book of personal stories likewise titled The Misadventures of Awkward Black Girl in 2016. That same year, together with comedian Larry Wilmore, Rae developed Insecure for HBO, bringing the same creative energy into the project. " I took a look at her web series, and it was one of those "fall in love at first sight" type of things," Wilmore says. "I just thought it was great. So much potential in it."
For fans of Insecure who may be disappointed to see it go after this season, be sure to check out its inspiration, Awkward Black Girl, for even more of Rae's relatable charm.