Maid Sama Season 2 - What We Know So Far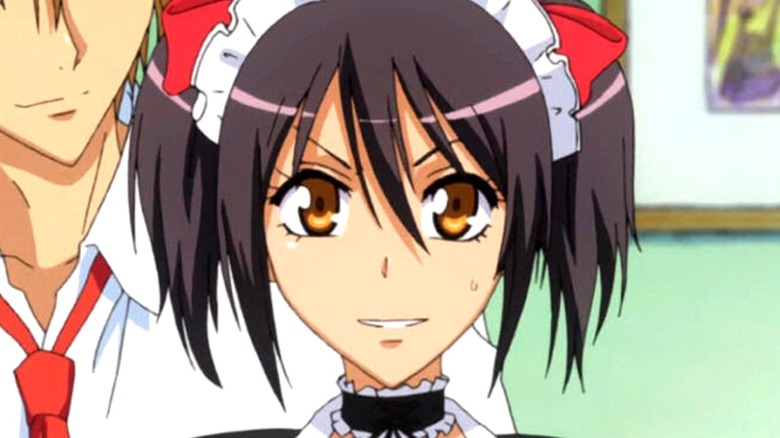 TBS
"Maid Sama!" is an anime classic — it's a romantic comedy with all the cute tropes of a shojo story wrapped in an entertaining premise encapsulated perfectly in its oxymoronic title. "Sama" is a Japanese honorific for someone of higher rank; attaching it to "maid" pokes fun at the low status of the position, and highlights the main tension of the series.
Hardcore class president Misaki Ayuzawa is determined to make her high school — an all-boys school newly turned co-ed — more habitable for her female classmates. However, in her off time, she supports her family financially by working at a maid cafe. Desperate to not let her soft work persona undermine her demonic reputation at school, she keeps the two as separate as possible. That is, until her handsome, aloof classmate Takumi Usui discovers her double life.
The anime is very popular, but it ends well before the longer-running manga it's based on, so fans obviously have been demanding a second season. Here's everything we know about "Maid Sama!" Season 2.
When is the Maid Sama Season 2 release date?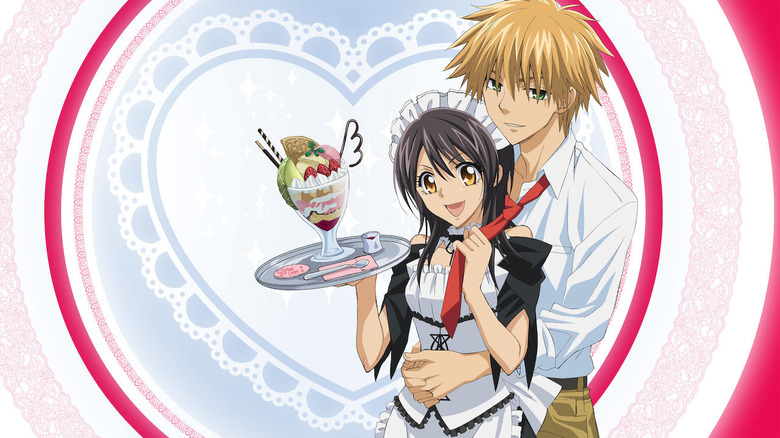 TBS
Despite having plenty of manga left to adapt, the animation studio J.C. Staff has not yet announced anything regarding a "Maid Sama!" Season 2. The first 26-episode season came out in 2010, so it's now been over a decade of waiting for new content. That's not the most promising timeline. Reviving a decade-old anime seems unlikely, but the series has recently gained new life on Netflix, so anything's possible.
The streaming site Netflix has become an anime hub, as it continues to try and stand out in the now-crowded business of streaming. Netflix has created many of their own original anime series, so there's always the possibility that if "Maid Sama!" picks up enough viewers, the streamer will consider bringing it back for a second season. Fans should get vocal and start pinging Netflix across social media. Hey — it worked for the Snyder Cut.
Who is in the cast of Maid Sama Season 2?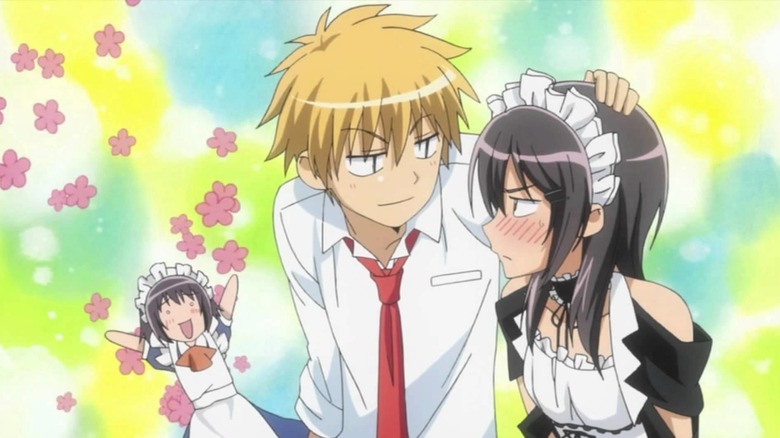 TBS
Since "Maid Sama!" has not yet been greenlit for a second season, there is no confirmation of who would be in the cast. Currently, "Maid Sama!" is available on Netflix both in the original Japanese (with English subtitles) and dubbed in English, so it's got double the voice talent to wrangle for a revival. In Japanese, Ayumi Fujimura and Nobuhiko Okamoto star as Misaki and Usui, respectively. Both have lent their voices to many other projects: Fans might recognize Fujimura's voice as Azaka Kokutou in "Kara no Kyoukai: The Garden of Sinners," for example, or remember Okamoto as Katsuki Bakugou in "My Hero Academia."
Their English counterparts are voice actors David Matranga (Usui) and Monica Rial (Misaki). Matranga has also done voice work for "My Hero Academia," but as the character Shoto Todoroki. He is also the voice of Bertholdt Hoover in the wildly popular "Attack on Titan." Rial, meanwhile, has the longest IMDb page of all four of them. She's perhaps best known as Bulma in "Dragon Ball Super." 
A second season of "Maid Sama!" would likely bring back the same cast.
What is the plot of Maid Sama Season 2?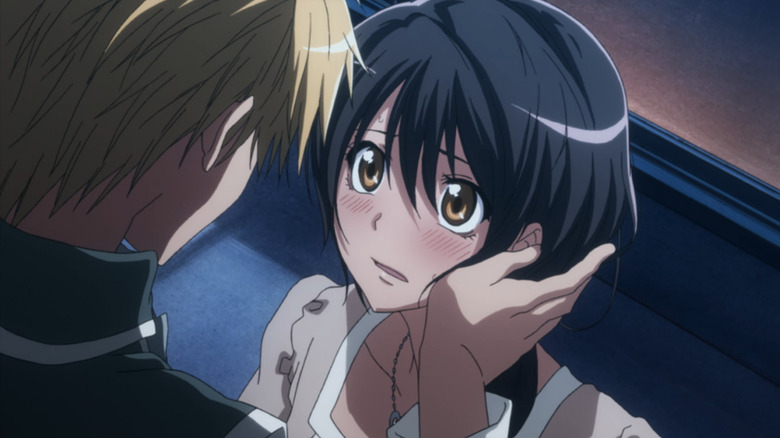 TBS
While the anime doesn't end on a cliffhanger — Misaki finally admits her feelings for Usui, and the pair of them get together as a couple — the manga actually takes the story quite a bit further than this. The anime only goes up to Chapter 32 of the manga, while there are 85 chapters in total. So while there has been no news yet about a "Maid Sama!" Season 2, they would have plenty of source material to pull from.
In the manga, after Misaki and Usui become a couple, the story delves further into Usui's family drama. All that strife drives a wedge between the new couple, as his family doesn't want him to date someone supposedly below his social standing. However, despite Usui's family forcing him to transfer schools, he and Misaki do end up getting married at the very end of the manga's story — ten years after high school graduation. Season 2 of "Maid Sama!" would probably use this same storyline, but fans can read it in the meantime if they don't want to wait.