Here's Where You Can Watch Freedom Writers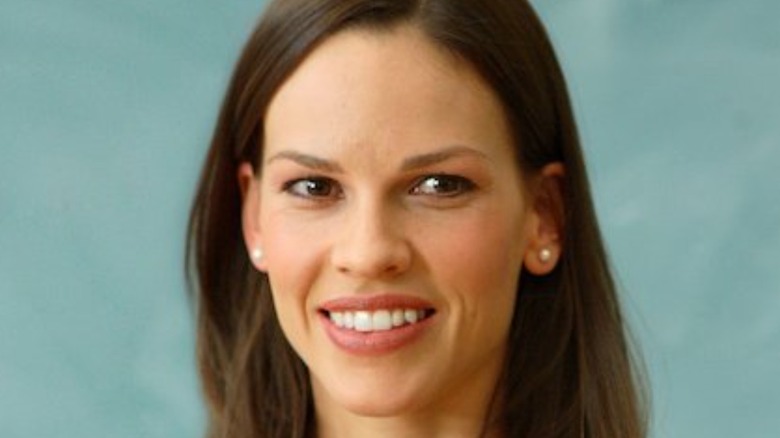 Paramount
The 2007 film "Freedom Writers" was arguably one of Hilary Swank's peaks as a star, a crowd-pleasing high school drama in the spirit of "Dangerous Minds" and "Coach Carter." The actress starred as real-life figure Erin Gruwell, a teacher of at-risk students within a hostile Long Beach school. Instead of burning out, Gruwell gains the trust of the students by giving them composition books to use as diaries. The use of the diaries as well as Gruwell's teachings slowly break down the division and racial tensions between the students, even if her methods are met with hostility by the school — and impact her marriage with her husband, Scott (Patrick Dempsey).
"Freedom Writers" was only a sleeper hit at the box office, but it charmed critics and has enjoyed a healthy run on cable TV ever since its release, even if some actual teachers aren't fans. If you don't have a cable box, though, this is where you can stream it currently.
Freedom Writers is ready to watch on multiple services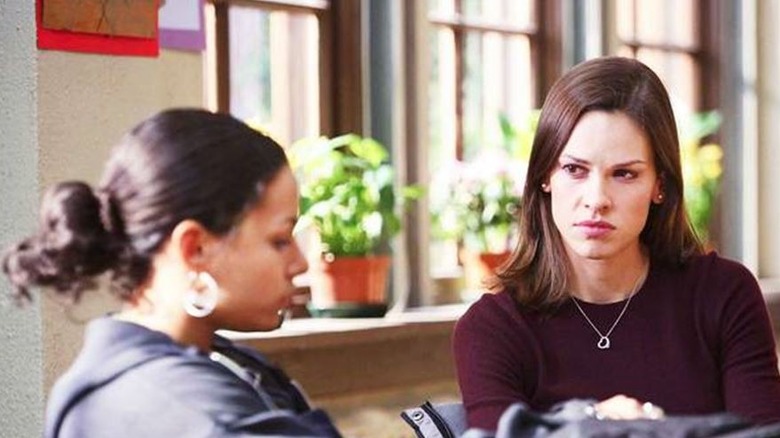 Paramount
As of May 2021, "Freedom Writers" can be streamed on a few different services if you're curious about the film.
It's available to watch on Paramount+ with a subscription, and Amazon Prime also has the movie ready to stream if you're a Prime member. Of course, if you don't have those services or you only want to rent it for a few days, YouTube and Google Play both have it for $2.99. Vudu and iTunes, meanwhile, also have the film and are asking $2.99 and $3.99, respectively, for rentals. And if you want to buy it outright, the film can not only be bought on iTunes for $14.99, but it's also available on DVD and Blu-Ray.
Therefore, if you're craving some heartfelt drama, Hilary Swank, or simply Patrick Dempsey in McDreamy mode, you have plenty of ways to watch "Freedom Writers."