The Unanswered Question In The Vampire Diaries That Still Bothers Fans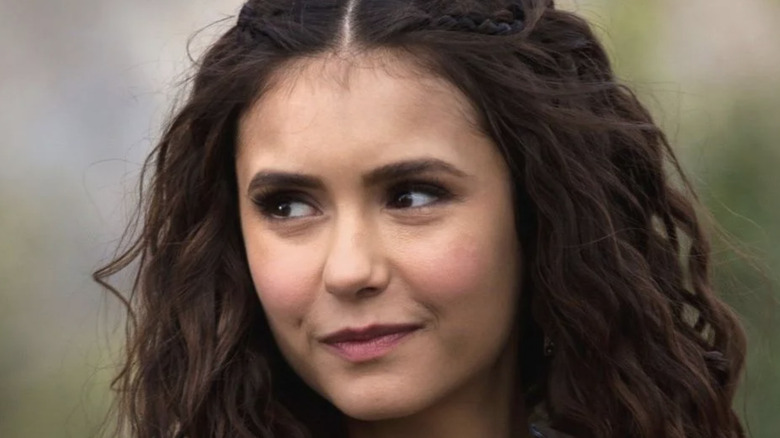 The CW
There's one mystery from "The Vampire Diaries" that fans are still wondering about. Based on the book series of the same name by L. J. Smith, "The Vampire Diaries" ran for eight seasons on The CW and aired a little over 170 episodes throughout that run. The teen drama takes place in the fictional town of Mystic Falls, Virginia, and focuses on the dangerous and ever-evolving relationship that emerges between a teen girl and two vampire brothers who return to the town. Nina Dobrev led "The Vampire Diaries" as Elena Gilbert, with Paul Wesley, Ian Somerhalder, Kat Graham, Candice King, Zach Roerig, Michael Trevino, Steven R. McQueen, and Matthew Davis rounding out the show's central ensemble. During its time on the air, "The Vampire Diaries" was a major success for the CW — one that spawned two spin-off series on the network in the form of "The Originals" and "Legacies."
Across its entire run, the series also often relied on season-long mysteries and twists to keep its narrative going, and while it usually ended up answering many of the questions it introduced, "The Vampire Diaries" did leave a few of its mysteries unresolved.
The mystery of Nadia's father on The Vampire Diaries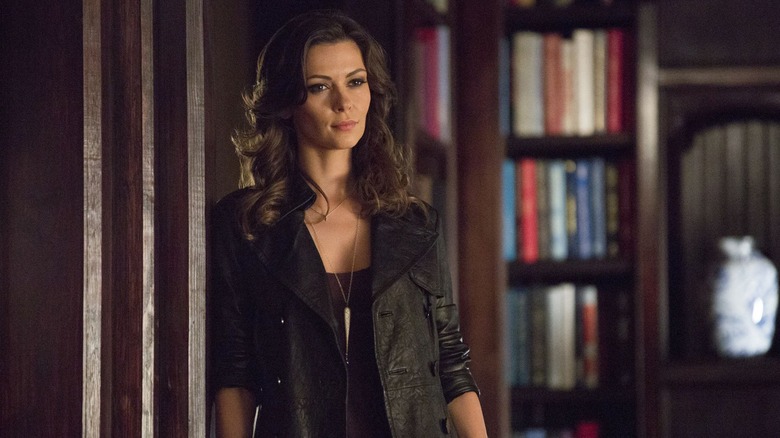 The CW
There's one unanswered question, in particular, that fans of "The Vampire Diaries" are still debating and speculating about to this day; the mystery in question has to do with Nadia Petrova (Olga Fonda), and specifically, the circumstances of her birth. Introduced at the start of "The Vampire Diaries" Season 5, Nadia was the daughter of Katerina Petrova aka Katherine Pierce (Nina Dobrev). Born in 1490 — just two years before Katherine turned into a vampire — Nadia was taken away from her mother immediately after her birth and given to another family. However, she went on to spend around 500 years searching for Katherine before eventually finding her in the show's fifth season — only to die several episodes later. During her time on the show, "The Vampire Diaries" strangely never revealed who Nadia's father was.
It's surprising that the series never reveals the identity of the man with whom Katherine had a child, especially considering how deeply it explores other parts of her past. Now that "The Vampire Diaries" has gone off the air as well, the mystery of Nadia's father may never be solved — much to the disappointment and frustration of "Vampire Diaries" fans everywhere.