The Criminal Minds Awards Show You Didn't Know Matthew Gray Gubler Hosts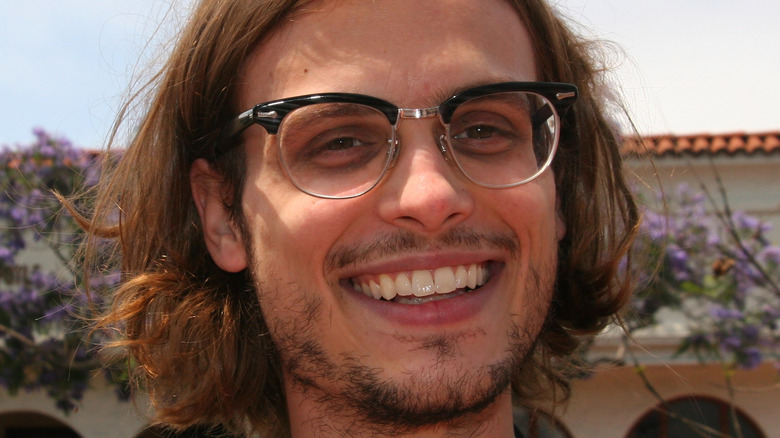 Shutterstock
The awards show — for some, it's a chance to see their favorite celebs walk a red carpet in high fashion as they celebrate professional achievements; for others, it's a pointless exercise in narcissistic celebrities celebrating, well, themselves. 
The latter group would likely also complain about the sheer number of awards shows running. There's the Oscars and the Golden Globes, the Emmys and the Grammys, and the Tonys and the People's Choice Awards, and the VMAs and the AMAs, and ... okay, we're beginning to see their point. But for one of the stars of "Criminal Minds," the world was missing a very important award: the Goobies.
Matthew Gray Gubler played Dr. Spencer Reid for 15 years on CBS' dark crime procedural "Criminal Minds." Reid is a literal genius with an eidetic memory who earned the first of three PhDs when he was just 17 years old. Given the often macabre nature of the show, neither Reid nor his colleagues in the FBI's Behavioral Analysis Unit are given much time for humor. Gubler, however, does seem to have a greater gift for comedy than his television persona.
Criminal Minds cast honors crew's odd achievements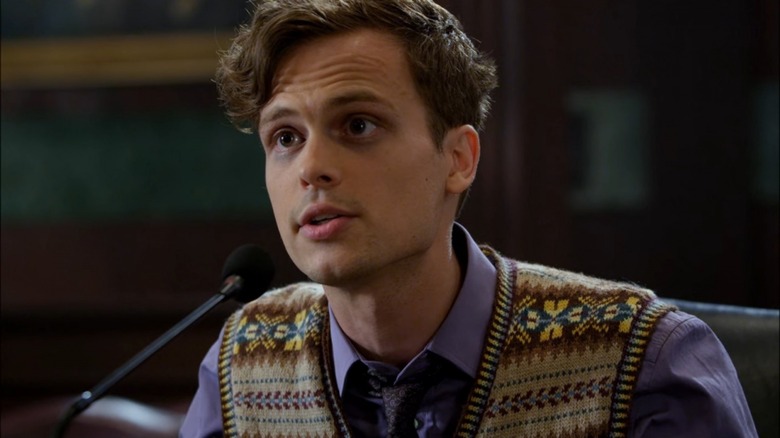 CBS
As Screen Rant pointed out some years ago, Gubler is the host of The Goobie Awards. The actor explained via Twitter in 2009 that, "The goobie awards are for the crew members on criminal minds. They honor the best, worst, and most embarrassing moments of the season." Though initially begun as a joke, the Goobies eventually became an annual tradition, with the crew both dreading and desiring a nomination in categories such as "Best Facial Hair" and "Craziest Accent."
For the ceremony, Gubler was often joined by his castmates, who presented the nominees and announced the winners. Co-star A.J. Cook, who plays J.J. on the series, joked that Gulber made her audition for a presenter spot, which made for an awkward moment when Kirsten Vangsness, who stars as I.T. guru Penelope Garcia, revealed that she did not have to audition.
In a video capturing the 2010 Goobies, a tuxedoed Gubler admits that, "There's always a lot of surprises because it typically is written about 15 minutes before we do it." He even warned the audience to be careful with the awards since they were still drying. Sadly, with the end of "Criminal Minds" came the end of the Goobies, but the winners will always have their trophies to display atop their mantles, and we can always hope that the niche awards show will return with the Season 16 revival of "Criminal Minds."