The Rock To Executive Produce, Cameo In Family Wrestling Drama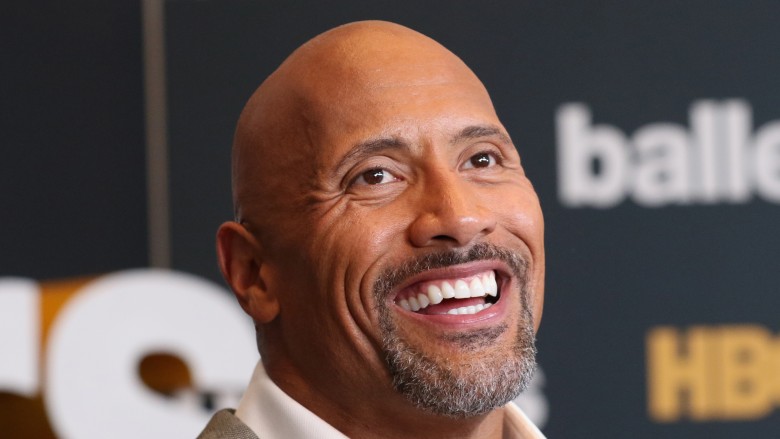 Getty Images
Dwayne "The Rock" Johnson is returning to the ring.
The former WWF/WWE champion turned actor will executive produce Fighting With My Family, an upcoming dramedy from Hello Ladies creator and star Stephen Merchant, according to The Hollywood Reporter. Johnson is also set to make a cameo appearance as himself in the film.
The movie is based on the true story of WWE Superstar Paige, which was chronicled in a Channel 4 documentary in July of 2012. The film tells the story of Ian and Julia Bevis (ring names Ricky and Seraya Knight), who, along with their daughter Saraya (who would eventually adopt the ring name Paige) and son Zak perform around the United Kingdom. According to THR, the journey from unknown to WWE Superstar for both Saraya and Zak proves harder than the family initially anticipated.
The Falling actress Florence Pugh will play Paige, while Dunkirk star Jack Lowden will play Zak.
"Back in 2012, I was in my hotel room in London and stumbled across a documentary on a local UK channel," Johnson said in a statement. "Not only was I intrigued by this loving and wild family, but I also felt it's the kind of narrative that would make an amazing movie. The Knights' journey is a universal one that all families are familiar with. I relate to Saraya and her wrestling family on such a personal level and it means so much that I can help tell their story."
Fighting With My Family doesn't have a release date yet, but fans won't be short on The Rock for the next few years. Johnson can be seen in the upcoming Baywatch reboot, in the eighth installment of the Fast and the Furious franchise, in the upcoming Rampage adaptation and in his own Black Adam solo film.