The Movie Like Legally Blonde That Rom-Com Fans Need To See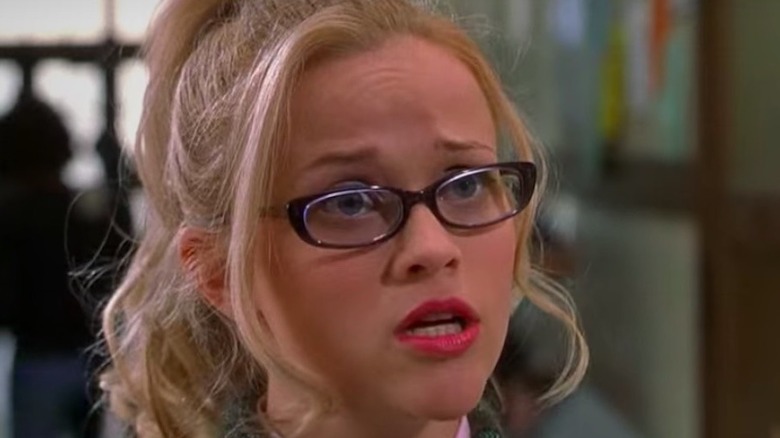 MGM Distribution Co.
In 2001, Reese Witherspoon starred in what would become one of her most famous roles: Elle Woods in "Legally Blonde." Directed by Robert Luketic, the film introduces Elle, a fashion merchandising student, who, at the start of the film, thinks her boyfriend Warner (Matthew Davis) is going to propose. Instead, he dumps her — since he's about to go off to Harvard Law School, he claims that he needs a relationship with someone more serious. Elle responds, "You're breaking up with me because I'm too ... blonde?" Motivated by the prospect of winning Warner back, Elle buckles down and studies, getting herself a spot at Harvard Law, where she eventually finds out that she has a true knack for the law.
In the 20 years since the film was released, it has remained just as popular — if not more so — to the point that a third film is even in the works. It's often cited as a feminist classic — with Den of Geek even calling an Elle "a feminist hero ahead of her time" — with sharp writing from screenwriters Karen McCullah Lutz and Kirsten Smith within their well constructed script. Elle starts off as a character disregarded because of her pretty looks and affinity to frequently wear pink and ends the film as a highly qualified lawyer at the top of her class. With Elle proving that you can be yourself — no matter how feminine or "blonde" that is — and still pursue serious ambitions, it's no wonder she's been called a feminist hero time and time again.
If you're looking for more stories like Elle's, there are plenty to choose from, but here's where you can start.
Clueless lends another smarter-than-you-think female protagonist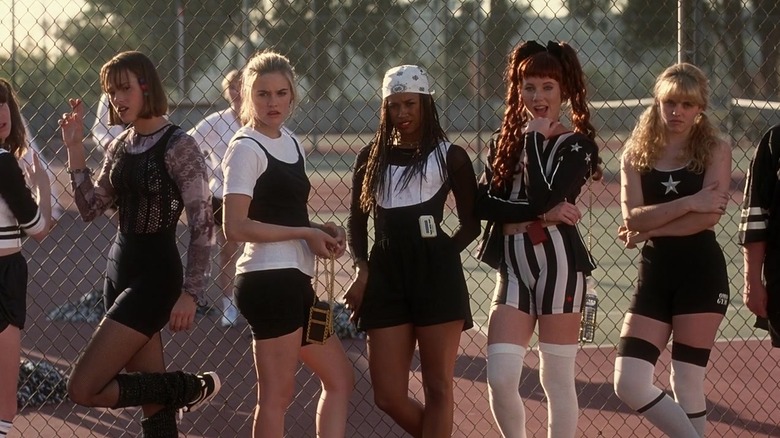 Paramount Pictures
Written and directed by Amy Heckerling, this sharp satire is a modern take on the Jane Austen classic, "Emma." "Clueless" introduces Cher Horowitz (Alicia Silverstone), a wealthy teenager with a penchant for matchmaking who lives in Beverly Hills with her single father. Cher, like Elle, also happens to be blonde, pretty, and fond of fashion, all of which play a role in her ultra popular status at school. While she may be taken as ditzy by some of the other characters, Cher proves herself to be emotionally mature, smart, and capable of personal growth and self-realization.
Just like "Legally Blonde," Heckerling's high school set satire has truly stood the test of time since its release in 1996. It's remained incredibly popular amongst viewers, as well as a subject still being written about by various publications. The Ringer, in a piece written last year, called it "the best Jane Austen adaptation," writing that its genius lies in the ways it "leans into its subversive portrayal of 'dumb girls' and 'girly things.'"
And Silverstone, in the leading role, portrays Cher with nuance, humor, and compassion, fully bringing all she represents to life. In their review at the time of the film's release, The Philadelphia Inquirer called Silverstone's performance "pure gold." Much like Witherspoon and her turn as Elle Woods, Cher Horowitz has become Silverstone's defining role.
All in all, it's past time to watch "Clueless," if you haven't already.