This Episode Was The Turning Point For Gibbs And His Father On NCIS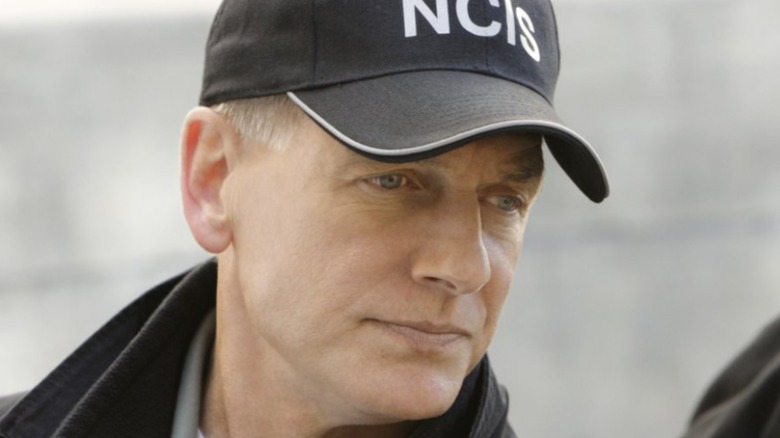 CBS
Whether you've watched every episode of the long-running procedural dramedy "NCIS" or you've only caught a few episodes, you've probably come to the conclusion that the investigative team's fearless leader, Supervisory Special Agent Leroy Jethro Gibbs (Mark Harmon), is a tough nut to crack. He even had a pretty rocky relationship with his father, Jackson, who was portrayed by iconic TV actor Ralph Waite (per IMDb) until his death.
As the show progresses, we learn that Gibbs was somewhat of a troublemaker when he was a youngster and that he and his father eventually became estranged for years. When they were finally reunited onscreen, they bickered often. Leroy once blew up at Jackson because he brought a date to the funeral of Shannon — Leroy's wife — according to Fandom.
Wondering how they finally made amends? We've got the scoop on the special episode that served as the turning point for Gibbs and his father on "NCIS."
Gibbs and his father finally made amends during the sixth season of NCIS
It wasn't until the fourth episode of Season 6, called "Heartland" (per IMDb), that Gibbs and his father finally buried the hatchet and turned the corner toward having a better relationship.
The episode begins when an investigation forces Gibbs and his team to visit his hometown of Stillwater, Pennsylvania. Before long, Gibbs' team and viewers alike are treated with the surprise introduction of Jackson Gibbs, Leroy's irascible father. Over the course of the episode, father and son finally get to spend some long overdue time together to bond and reconcile their past differences. As Fandom notes, by the end of "Heartland," Jackson gifts his son with the 1971 Dodge Challenger RT Hemi he had bought when his son was a younger man, much to Leroy's surprise and happiness. The two remained close for several more seasons.
NCIS made sure Gibbs and his father reconciled before it was too late
Unfortunately, their happily-ever-after father-son reunion had to come to an end in a creative way onscreen in Season 11, as Waite passed away at the age of 85 in 2014 (per CNN).
As executive producer Gary Glasberg said in an op-ed for Entertainment Weekly, "As always, we knew we had to come up with a parallel crime story (it's what we do), but the drive of 'Honor Thy Father' would undoubtedly be Gibbs mourning the loss of his dad. This needed to be a finale with real emotional resonance. A finale with heart and soul and warmth and pathos. And, of course, a few classic 'NCIS' twists and turns along the way for good measure."
Thankfully, Gibbs and his father had a good thing going since their reunion in the Season 6 episode "Heartland," which was definitely the turning point in their relationship, for the better.