The Ending Of Snowpiercer Season 2 Explained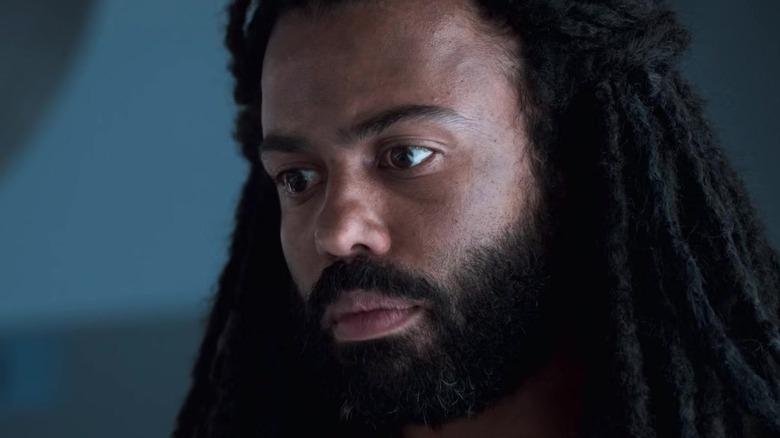 TNT
TNT's "Snowpiercer," the tv series based on the 2013 film from director Bong Joon-ho had a two-part finale for Season 2. And it left some heads spun and hearts broken due to what happened. One thing is for sure, the series isn't afraid to end its seasons on cliffhangers.
The stakes were already high as the season progressed during its imminent ending. In Episode 3, "A Great Odessy," Melanie (Jennifer Connelly) separates from Snowpiercer in the hopes of finding a place for people to recolonize. She was supposed to come back on Snowpiercer later, but in the episode "Many Miles From Snowpiercer" she's left behind on the tracks when the train speeds past. Her ultimate fate for the remainder of the season is in question. And with a bit of power struggle playing out for much of the season, Mr. Wilford (Sean Bean) manages to take back full control in the episode "The Eternal Engineer."
Layton (Daveed Diggs) and Ruth Wardell (Alison Wright), who were initially banished by Mr. Wilford, engage in a plot to take back Snowpiercer. Thanks in part to some of their other conspirators, which include Melanie's daughter Alex (Rowan Blanchard), and a turn of events that had Josie Willstead (Katie McGuinness) destroy the Aquarium Car, Layton and his team wind up with their own 10-car pirate train. With Layton and his company in command of the pirate train, the team decides to race to Melanie's location in hopes of saving her.
Melanie could be dead, but her research provides hope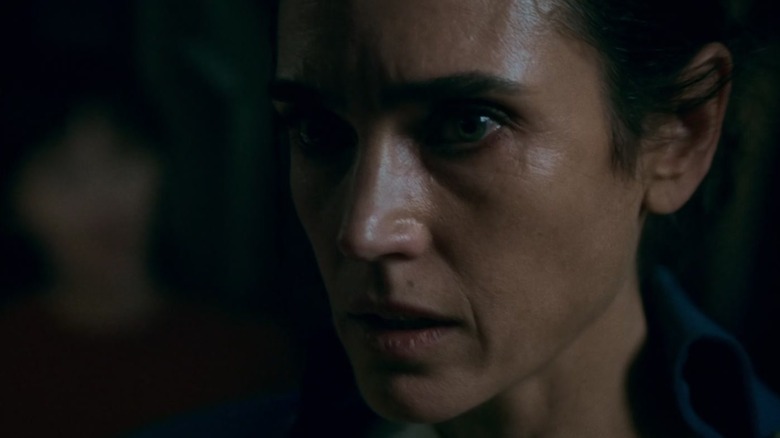 TNT
When Layton and Alex arrive at Breslaur Research Station in "Into The White," they don't find Melanie. Instead, they find her data drives and her diary, which indicates that due to a lack of resources and her belief that she wouldn't be rescued, she walked into the freeze.
It seems Melanie is dead. Or is she? Although her diary might have revealed her ultimate fate, no one found her remains. During a TV Line interview, "Snowpiercer" Executive Producer Becky Clements did confirm that Jennifer Connelly is set to appear in Season 3 of "Snowpiercer," but, as Decider notes, in what capacity is anyone's guess. Clements was coy in detailing how Melanie could have survived her grisly ordeal, saying that "I don't know if I'm going on record that she is 'done for,' but I don't know that she is alive."
Meanwhile, with Layton and his team planning to get their train back from Mr. Wilford who is still in control of 1,023 cars of Snowpiercer, they've got major ammunition in the form of Melanie's data. The data revealed that parts of Northern Africa and Central America are becoming warmer which means that there could very well be life outside of Snowpiercer. For the passengers, this offers a great deal of hope. But for the authoritarian Mr. Wilford, this is bad news that could completely topple his control for power. It'll be interesting to see how all this plays out next season.