Daveed Diggs Discusses Snowpiercer And More - Exclusive Interview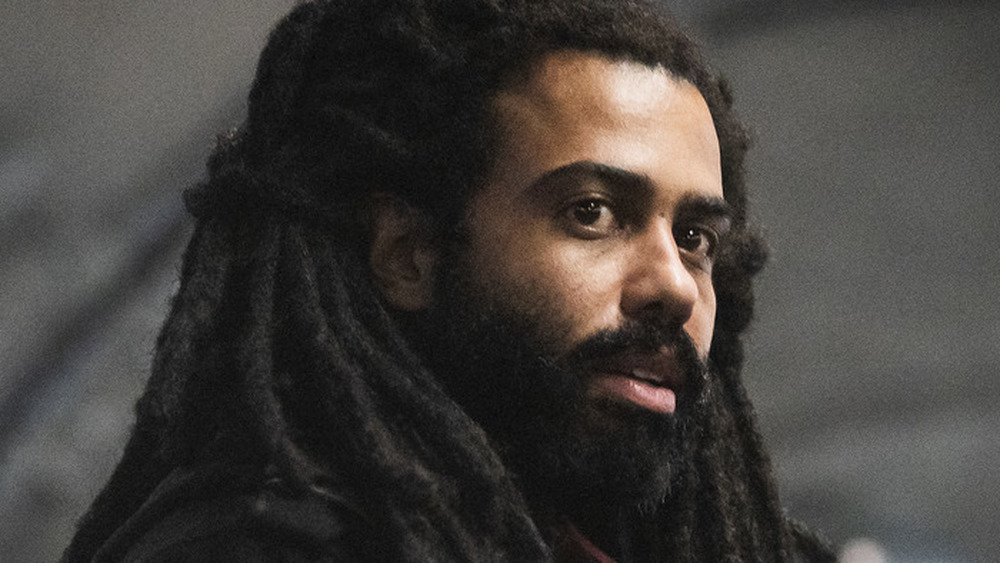 David Bukach/TNT
Daveed Diggs caught his big break on Broadway starring alongside Lin-Manuel Miranda in the smash hit musical Hamilton, originating the dual roles of Marquis de Lafayette and Thomas Jefferson, for which he won both a Tony Award and Grammy Award.
Diggs quickly pivoted to film and TV, landing a starring role in 2020 on the TNT series Snowpiercer, about a nonstop train that circles the earth to keep its passengers from freezing to death during a global-killer ice age.
The actor, who stars alongside Jennifer Connelly and Sean Bean, plays Andre Layton, the leader of the stowaways who reside in the tail end of the train. After launching a successful revolution in season one of the show, which is based on the 2013 cult hit film of the same name by Academy Award-winning director Bong Joon Ho, Layton stepped up to become the de facto head of the train in season two.
In an exclusive interview with Looper, Diggs delved into his role on Snowpiercer, revealing the most challenging part of portraying Layton and his favorite scenes to film.
Daveed Diggs dishes on working with Sean Bean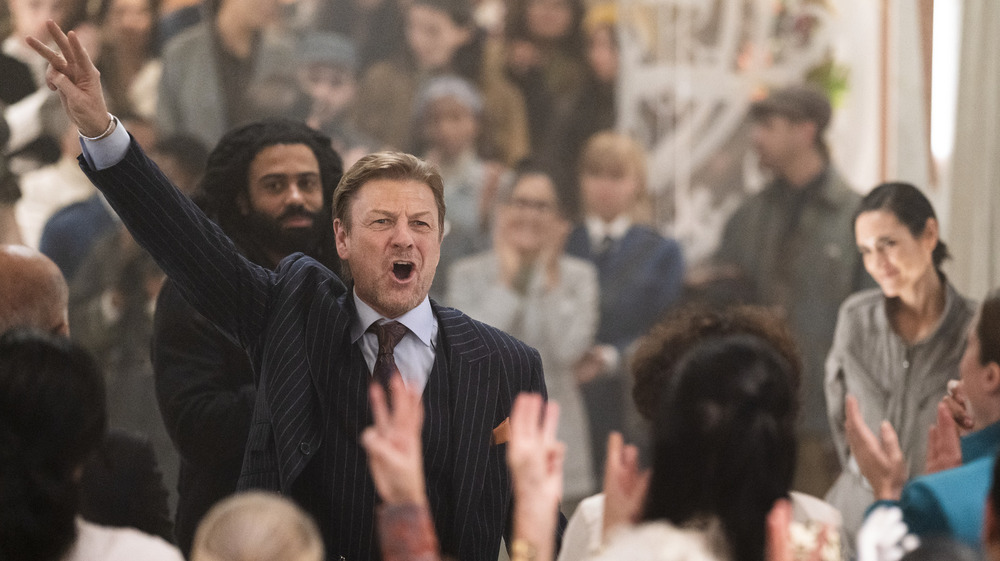 David Bukach/TNT
What's the most challenging part about getting into Layton's headspace?
I think it's holding the amount of time since the world ended in your head. I think jumping into a place where you're seven years past the world freezing over is always the hardest part for me. That and remembering which way is up or down train.
In season two, beyond Layton going from leader of the tail to leader of the train, what changes will we see in him?
A lot. I mean, Layton has to struggle with a bunch of promises he's made to a populace and is immediately confronted with having to fight another war. So a lot of those promises become very difficult. And I think what we get to watch with Layton is somebody who has always held fast to his mortality, and being a person who lives up to his word. All of those were the things he had to hold on to, and it gets very, very complicated when you're the leader of a much larger society.
How has the return of Wilford and the addition of Sean Bean amped up the drama in season two? And what's it like working with Sean?
It's so great. He's fearless. Working with someone who's unafraid to make these wild choices, it forces you to do the same thing or you'll just get eaten alive in the scene. I love that. So yeah, he's really fun to work with and he's super sweet. He's quite a nice person to be around. I have a great time with Sean. I'm very happy for the new energy he brings to the show.
Daveed Diggs relishes the quiet moments that take place on Snowpiercer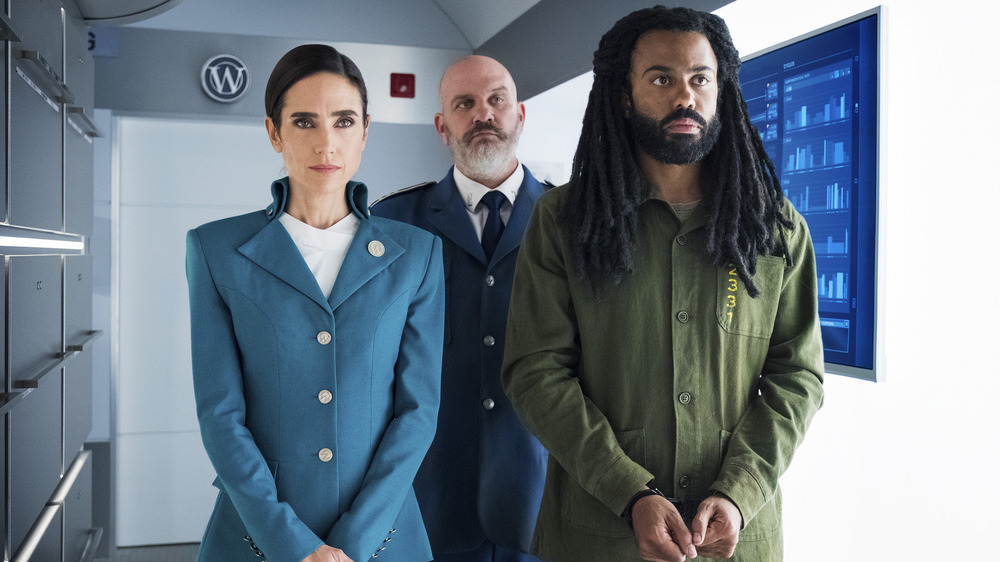 Justina Mintz/TNT
How do you think you'd handle living on board the Snowpiercer train yourself?
I don't know. I love trains. But the longest train trip I've ever done is 14 hours. But I do sleep better on a train. Those 14 hours were some of the best sleep I've ever had in my life. So I think I'd probably get a lot of rest, but... I like to eat. There are a lot of things about Snowpiercer that wouldn't go well for me.
Looking back on season one with all its twists and turns, what was one of your favorite storylines or scenes to film?
It's hard to remember season one. But I loved filming any scene that was Layton and Roche. They're always short scenes hanging out in what we call the Brakeman's Garrison. This is where Layton was locked up for a while and where Roche eats his lunch. I love the quiet scenes on this show because there aren't many of them. And shooting anything with Mickey Sumner [who plays Bess Till] and Mike O' Malley [Roche] is always the best time. Those are very good friends of mine.
Do you feel your breakout role in Hamilton helped prepare you for this role at all?
I don't know. It helped prepare me for doing press.