The Movie Like 5 Feet Apart That Romantic Dramedy Fans Need To See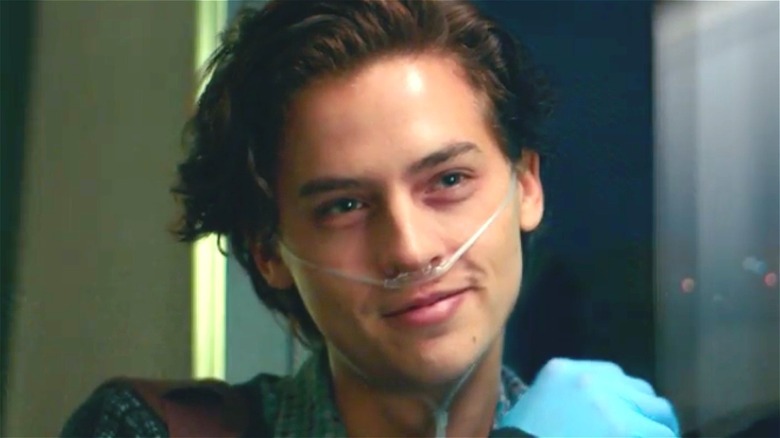 CBS Films
Doomed romances have been popular since the days of William Shakespeare when he wrote "Romeo and Juliet." Not only could their love not save them from a horrible fate, but it was ultimately their love that doomed those two teens in the first place. 
There's been no shortage of updates to the classic tale over the years, where two teens fall in love but can't avoid tragedy, like "A Walk to Remember," "The Fault in Our Stars," and "Five Feet Apart." The last film made plenty of people cry in the first 15 minutes when we're introduced to two teens — Stella (Haley Lu Richardson) and Will (Cole Sprouse) — who both suffer from cystic fibrosis. They've spent much of their lives in a hospital, largely separated from the rest of the world since they can't physically get close to others out of fear any contact could result in cross-infection. You likely know how it goes from there.
Richardson and Sprouse bring a surprising level of depth to their roles, and the film knows how to expertly balance between moments of levity and those of deadly seriousness. It's the kind of film that has you laughing one minute and ready to start crying the next, but if you want a movie recommendation for your watch list that puts a neat spin on the "doomed romance" of teen dramedies, then we have something for you to check out. 
Every Day shows how love transcends all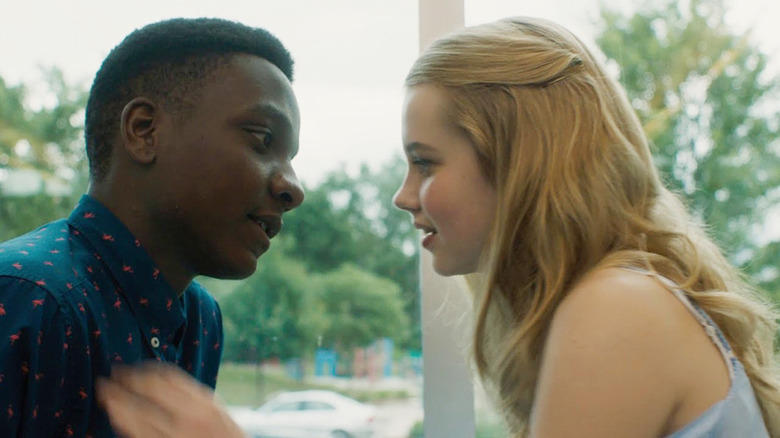 Orion Pictures
When you need a romantic dramedy that has more of a high-concept plot than much of the fare in the genre, you need to cue up "Every Day." The 2018 film involves an entity known only as "A" who wakes up each morning within a different body, possessing the person for that day. One day, the spirit wakes up in the body of the neglectful boyfriend of Rhiannon (Angourie Rice), who gives her the best date she's ever had. But when the day is done, she's confused as to why her boyfriend's now kind of a jerk again. A tracks her down again, and going forward, they form a relationship of sorts. 
It's a beautiful movie as A enters the body of different teens from all genders and backgrounds, and with each new leap, Rhiannon doesn't care about the outside. She loves A for what they are, but naturally, this relationship can't sustain itself. It all leads to a heartbreaking finale similar to what you would anticipate in something like "Five Feet Apart." But by the end, Rhiannon is a better person. 
Rice comes off strong in the lead role after appearances in "The Nice Guys" and "Spider-Man: Far From Home," and she's backed up by an incredibly talented young cast including the likes of Justice Smith, Jacob Batalon, and Lucas Jade Zumann. The film had its share of backers when it first came out, like Rafer Guzman of Newsday, who wrote, "'Every Day' is, after all, trying to say something serious about love. And in its modest, teen-modulated way, it says it." For anyone who's a fan of fantasy and theoretical concepts as much as romance, this is the movie for you.