Why Tom Cruise Just Gave Back His Golden Globes Statues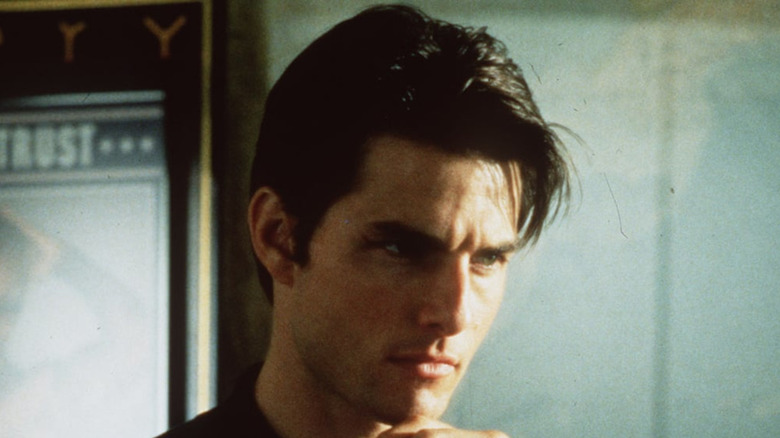 Sony Pictures Releasing
Tom Cruise is a capital "M" capital "S" Movie Star, arguably one of the last of his kind. How many other actors have the ability to translate their charisma across multiple genres and multiple decades, all while doing their own stunts? Unsurprisingly, Cruise is often rewarded for his talent. Empire, People's Choice, MTV, AFI — everyone from The Saturn Awards to the Kids' Choice Awards has honored him for his work as an actor. But arguably the biggest awards in Cruise's collection come from the Hollywood Foreign Press Association (HFPA) via the Golden Globes.
Cruise has three Golden Globe Awards to his name — Best Supporting Actor for "Magnolia" and Best Actor for both "Born on the Fourth of July" and "Jerry Maguire." However, despite the honor of winning those awards over the years, Cruise has officially given them up — and he has a very serious reason for doing so.
Cruise and others want the Hollywood Foreign Press to change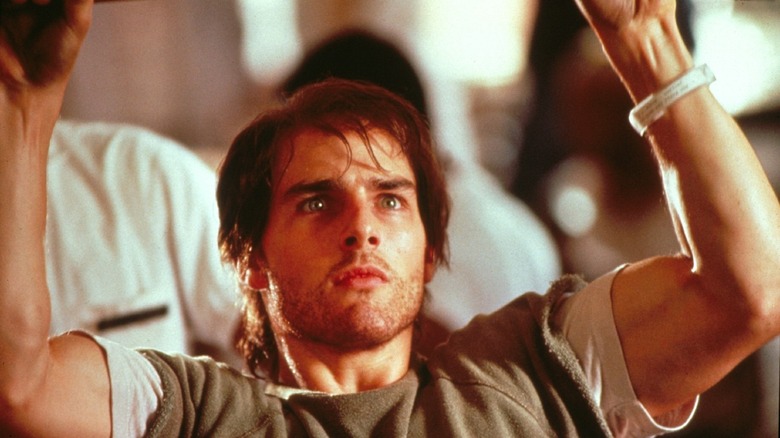 Universal Pictures
Tom Cruise is not returning his Golden Globe Awards inside a bubble. In February 2021, the Los Angeles Times published an article revealing that there were no Black journalists listed among the 87 members of the HFPA as of that writing. Within the last week, the HFPA membership did vote on reforms that would hopefully begin to repair the lack of diversity. For many, the gears that are in motion are simply not enough, both in timeliness or scope. Both Netflix and Amazon Studios are no longer working with the HFPA (via The Hollywood Reporter) and NBC announced they do not intend to air the 2022 Golden Globes at all.
In the midst of all these public acknowledgments that the HFPA needs to do more, Cruise gave back his three Golden Globes. Cruise's decision comes after Marvel actors Scarlett Johansson and Mark Ruffalo also commented on the organization. Johansson said she believes Hollywood should take a "step back" from the HFPA while Ruffalo affirmed that "now is the time to step up and right the wrongs of the past."