The 2021 Golden Globes Moment That Had Viewers Rolling Their Eyes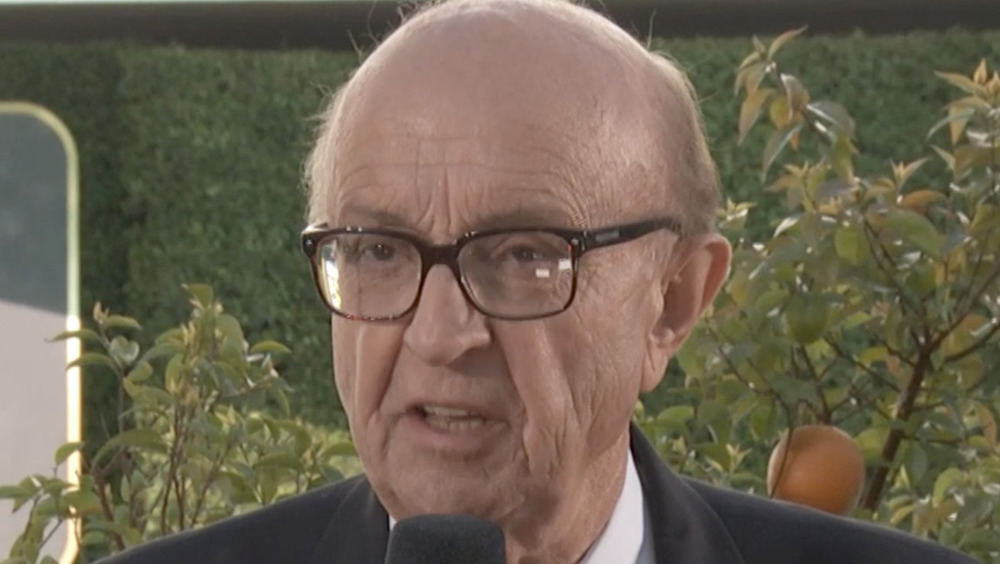 2021 Hfpa Presents: Golden Globes Countdown Live/Getty Images
For this year's Golden Globes, the awards themselves became the butt of the joke when hosts Tina Fey and Amy Poehler took to the stage. While the Globes are often a night of drunken celebrity fun, this year, the Hollywood Foreign Press Association is getting heat for not having a single Black member among its 87 international journalists, who are responsible for nominating films and TV series for the high-profile award. This point of contention has been thrown into even sharper contrast by the fact that critically acclaimed projects headlined by Black actors like I May Destroy You received no nominations, while Netflix's Emily in Paris got two.
Partway through the award ceremony, three members of the HFPA stood an awkward six feet apart and made a statement about the controversy. Vice President Helen Hoehne said, "We recognize we have our own work to do. Just like in film and television, Black representation is vital. We must have Black journalists in our organization." They didn't exactly apologize, but HFPA President Ali Sar finished with, "We look forward to a more inclusive future."
Viewers didn't exactly clap the HFPA on the back for this one.
No one is convinced of the HFPA's sincerity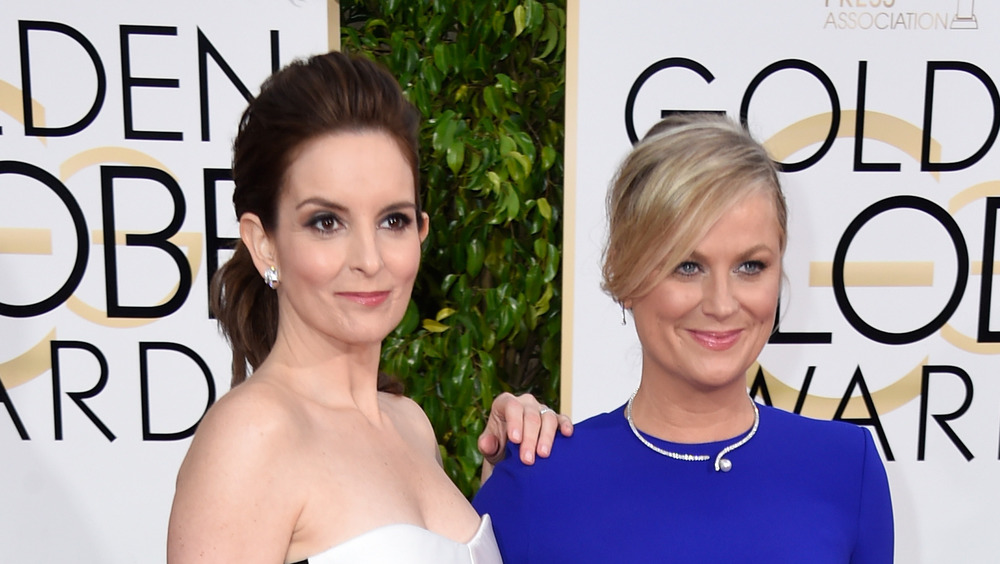 Frazer Harrison/Getty Images
While plenty of viewers enjoyed Fey and Poehler's poking fun at the issue – Little Fires Everywhere's Kerry Washington thanked them in a tweet – many felt the official HFPA apology didn't ring true. Some claimed it sounded like a classic celebrity Notes app apology, only spoken out loud. Twitter user @DevinTwoNames wrote, "The HFPA trying to get away with the stiffest and most forced 'apology' for being a bastion of institutional racism was, in a word, pathetic."
User @Jojo_Lovejoy tweeted that they didn't actually apologize for anything: "did the reps from #HFPA just promise to 'do better' without issuing any form of apology?" Meanwhile, user @megh_wright tweeted that the Golden Globes was pressing the "later" button on addressing racism, comparing their statement to ignoring a computer update.
Travon Free, writer for The Daily Show, joked about the Globes' insincerity in a tweet with two pictures of fake Golden Globe envelopes. They both have Emily in Paris crossed out, and this year's Golden Globe winners and Black actors John Boyega and Daniel Kaluuya's names written under it. He wrote: "What the inside of the #GoldenGlobes winner envelopes look like."
For these viewers, the HFPA will have to do more than fire off a quick declaration of intention to change — they'll have to take actual action.