This MCU Star Is Reportedly In Talks To Join Knives Out 2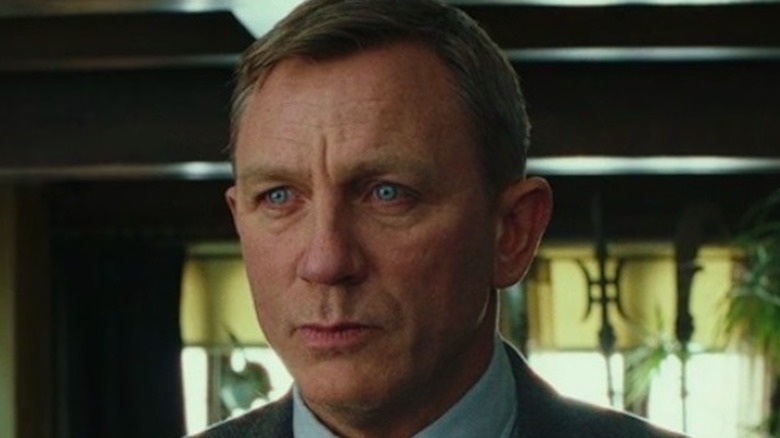 Lionsgate
"Knives Out," the 2019 murder mystery written and directed by Rian Johnson, was a huge hit, to say the least. According to Box Office Mojo, the film made over $300 million worldwide, far surpassing its $40 million budget. With that kind of box office success, as well as the mass critical acclaim — Johnson even received an Oscar nomination for Best Original Screenplay — it was only a matter of time until we heard news of a sequel announcement. And, as it turns, out there's not one but two sequels currently in the works — both of which were recently bought by Netflix for a whopping $450 million.
While more "Knives Out" is certainly coming your way, to date, very little information about "Knives Out 2" is currently known to the public. We do know that Daniel Craig is returning to reprise his role as Detective Benoit Blanc, of course, but other than that, the cast has been kept under wraps — until now. 
A recent report points toward a certain major Marvel Cinematic Universe star potentially joining Craig for the sequel.
Dave Bautista may be joining "Knives Out 2"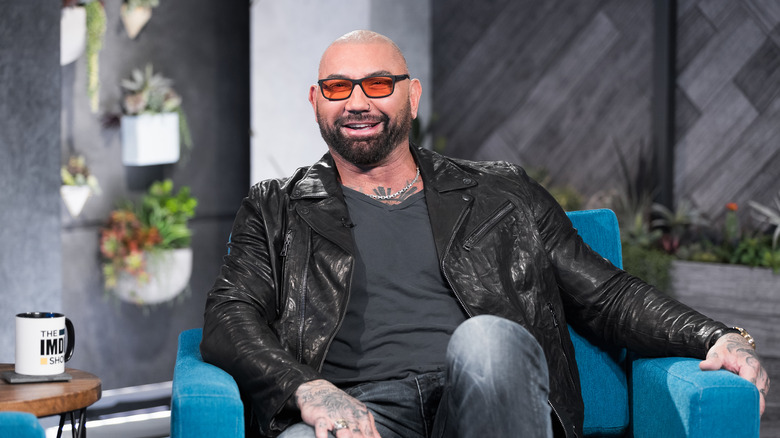 Rich Polk/Getty Images
According to The Hollywood Reporter, Dave Bautista has reportedly joined the cast of "Knives Out 2." Bautista, a retired professional wrestler, has been acting since 2006 and rose to prominence in the public eye for his role as Drax the Destroyer in 2014's "Guardians of the Galaxy." He subsequently reprised his role of Drax in "Guardians of the Galaxy: Vol. 2," "Avengers: Infinity War" and "Avengers: Endgame," and was quite outspoken about his desire to see James Gunn return for the third "Guardians of the Galaxy" flick. Outside of the MCU, Bautista has appeared in films such as "Blade Runner: 2049" and "Hotel Artemis." He will next be starring in Zach Snyder's "Army of the Dead," set for a May 21 release date, as well as co-starring in "Dune" which will premiere on October 1st.
With the news of Bautista's alleged casting circulating, hopefully we'll start hearing more about who else will appear in the highly anticipated "Knives Out" sequel very soon. The first film featured a star-studded cast including Ana De Armas, Chris Evans, Lakeith Stanfield, Toni Collette, Jamie Lee Curtis and Christopher Plummer, amongst others. If this lineup is anything to go off of, then the sequel will likely feature just as many recognizable faces to make up the new ensemble.
"Knives Out 2" is set to begin filming next month in Greece (via The National Herald). Stay tuned for more casting news in the near future.