The Movie Like Tag That Comedy Fans Need To See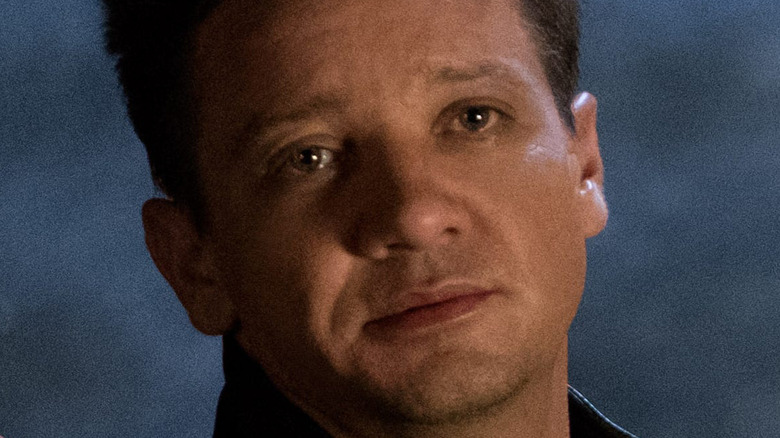 Warner Bros. Pictures
Adult friendship and a popular children's playground game are the two primary ingredients in 2018 comedy movie "Tag." The film's central cast portray a group of friends whose game of tag has been ongoing for more than 30 years. This was revealed to have been based on the true story of a real-life group of friends' ceaseless game of tag when the film was first announced.
Ed Helms, Jake Johnson, Hannibal Buress, Jon Hamm, and Jeremy Renner star in "Tag" as its central friend group. Renner's character Jerry is the only member of the group to have never been tagged in the 30+ years since they started playing. The film's comedy, then, revolves around the efforts of the rest of the group to tag Jerry for the first time in their ongoing game's history. As a result of this premise, many of its comedic set pieces are action-oriented in nature, depicting Jerry's increasingly agile efforts to undermine his friends' schemes to tag him. "Tag" is so action-oriented, in fact, that Renner broke both of his arms during its filming.
Fortunately for those who enjoyed the unique blend of action, platonic intimacy, and children's sport in "Tag," another film from just over a decade prior checks virtually all of those same boxes.
Dodgeball is a comedy about friendship that similarly revolves around a children's game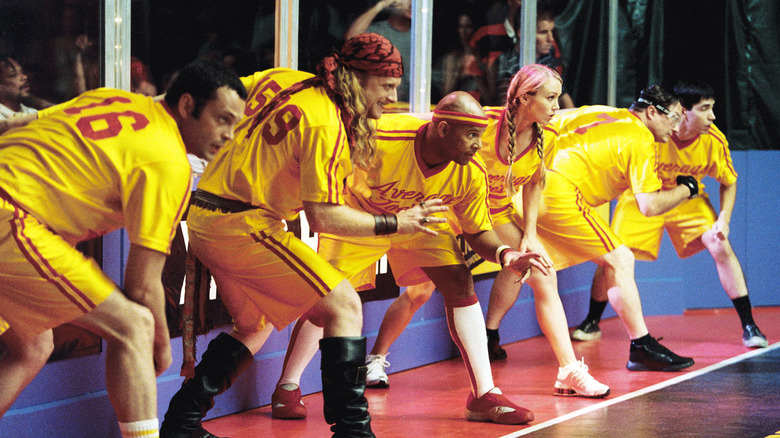 20th Century Fox
A children's playground game and friendships between adults are likewise the twin driving forces in 2004's quasi-sports comedy "Dodgeball: A True Underdog Story." Vince Vaughn and Ben Stiller star in "Dodgeball" as gym owners, who each in turn become the leaders of competitive dodgeball teams. Stiller's White Goodman is the owner of Globo Gym, a big business that seemingly represents all of the worst impulses of companies that sell health as a product. Vaughn's Pete LaFleur owns Average Joe's Gym, which is the fitness home of a small but passionate group of misfits. In the film's opening, White purchases Average Joe's, and the only way Pete can wrest control of his gym back is to win a dodgeball tournament in Las Vegas with a $50,000 grand prize.
Christine Taylor, Justin Long, Joel David Moore, Chris Williams, Stephen Root, and Rip Torn co-star as members and supporters of Pete's dodgeball team. Jason Bateman and Gary Cole also make memorable cameo appearances as announcers for fictional sports network "ESPN 8: The Ocho" with the unlikely names Pepper Brooks and Cotton McKnight. Bateman's appearance in "Dodgeball" happened during a career resurgence in the wake of his starring turn in "Arrested Development."
While the film is about a dodgeball tournament on its surface, its substances comes from the companionship Pete and his gym's members find in one another along the way. It's also flat-out funny. Fans of "Tag," then, should find "Dodgeball" to tread familiar territory while also showcasing a comedic sensibility unique to its cast and its mid-2000s release.