New Army Of The Dead Clip Is Both Intense And Hilarious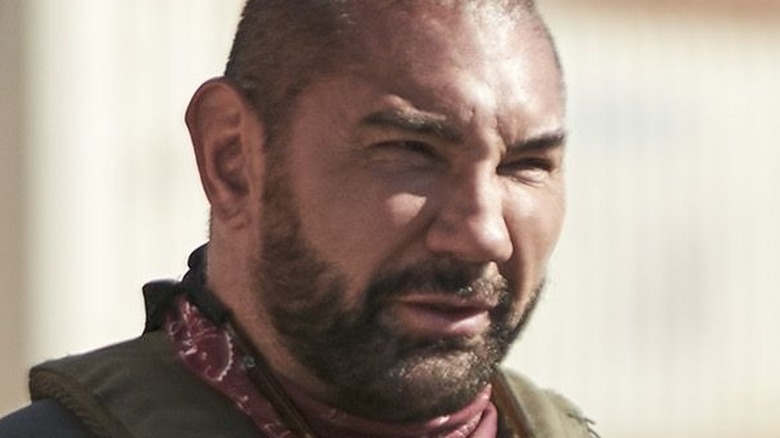 Netflix
Each day brings us collectively closer to the release of Zack Snyder's first truly new film since "Batman v Superman: Dawn of Justice" all the way back in 2016. On May 21, Netflix will unleash onto the world "Army of the Dead," which is not only the first Snyder film in half a decade but also his first return to the zombie genre since the 2004 remake of George Romero's seminal classic "Dawn of the Dead."
Snyder's human vs zombie-man film is set in exactly the sort of place you'd expect to see the battle of life and death played out in the most spectacular way possible — Las Vegas. We've already seen the full "Army of the Dead" trailer and learned that these zombies are less of the shambling, Romero style and more of the 1980s "Return of the Living Dead" thinking and talking variety.
Oh, and we learned about one more addition to the zombie oeuvre — an undead tiger. And in the latest "Army of the Dead' clip leading up to the film's release, we get a little more of that zombified jungle cat.
Nothing crosses the line quite like a zombie tiger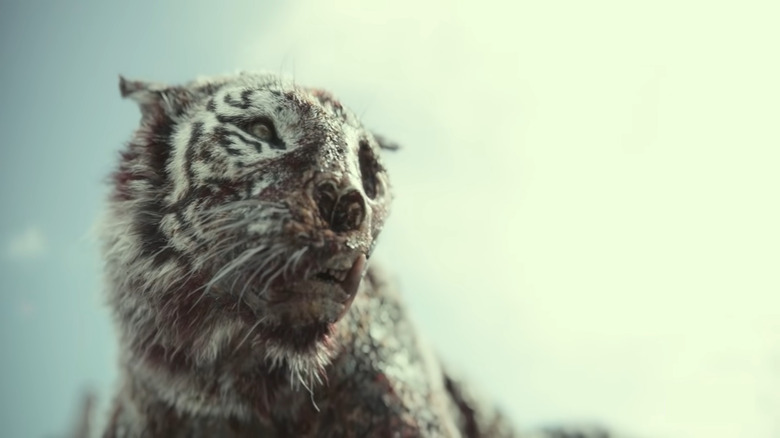 Netflix
Alongside stars like Dave Bautista and Tig Notaro, one of the biggest stars of "Army of the Dead" is Valentine, the zombified tiger. We've talked about Valentine before, specifically the cat's unexpected origins. It turns out this isn't the first time we've seen Valentine thanks to Netflix — the tiger was cared for by Carole Baskin — Joe Exotic's rival on the Netflix series "Tiger King."
Naturally, the world wants more zombie tiger as soon as possible, and why not? It's not like we've seen many zombie animals in the past. Netflix, sensing the world's desire for more undead tiger, answered the call with a minute-long clip leading up to Valentine's reveal.
In the clip, the film's human protagonists arrive at a part of Las Vegas that's described as being "where the police and military finally fell." And what they fell to was likely a very powerful zombie horde. If you have any doubts about that, the remainder of the sequence introduces Valentine growl-first. It seems like Valentine is even famous at this point — one of the humans knows the tiger by name.
And, just like we saw in the full trailer, Martin (Garret Dillahunt) describes Valentine's very existence as "crossing the line." We can't say we blame Martin — aren't intelligent zombies scary enough?
"Army of the Dead" hits theaters on May 14 and streams on Netflix beginning May 21.