The Matthew Broderick Comedy Hidden Gem You Can Find On Amazon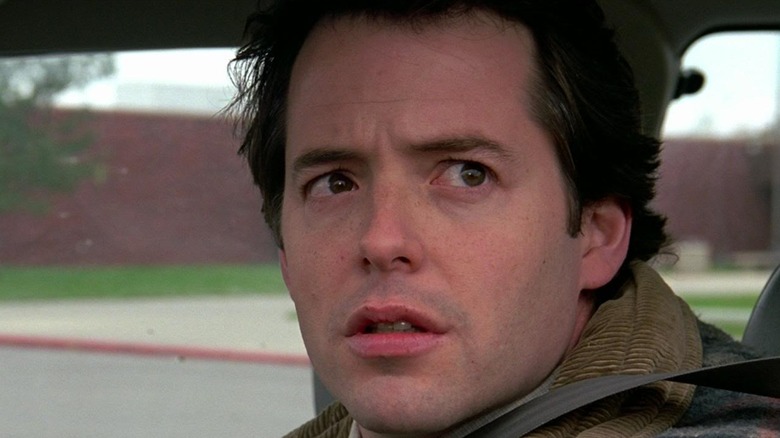 Paramount Pictures
Matthew Broderick has taken many comedic roles since he began his career in 1981, including "The Stepford Wives," "The Producers," "Strangers with Candy," and of course, the titular character in "Ferris Bueller's Day Off." However, one of Broderick's often forgotten films is now available on Amazon Prime, and we think it's a must-watch if you're in the mood for some black comedy and teenage drama.
"Election," the 1999 film also starring a young Reese Witherspoon, tells the story of high schooler Tracey Flick, an overachiever desperate to win the election for her school's next student body president. Broderick stars as one of her teachers, Jim McAllister, who resents Tracey and vows to sabotage her campaign. What follows is a hilarious and often dark tale of deceit, revenge, and a driven young woman doing everything she can to get what she wants. 
"Election" was a box office failure, grossing just $14 million worldwide against a $25 million budget. However, the film received critical acclaim, holding a 92% certified fresh rating on Rotten Tomatoes. 
Reese Witherspoon earned her first Golden Globe nomination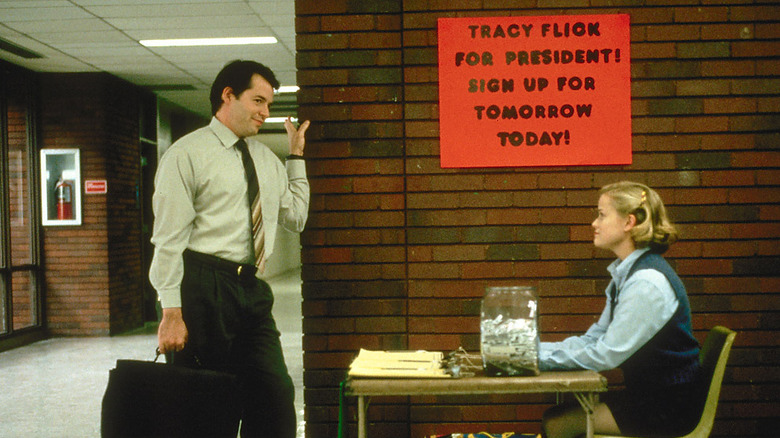 Paramount Pictures
"Election" is based on Tom Perotta's 1998 book of the same name, and the film was nominated for Best Adapted Screenplay at the 2000 Oscars. Reese Witherspoon, now one of the biggest names in Hollywood, was still early in her career at the time, with her main performances to date in films such as "Man in the Moon" and "Pleasantville." Matthew Broderick, on the other hand, was well-established in his career.  
HuffPost Entertainment caught up with the stars of the film on the film's 15th anniversary in 2014, and Witherspoon shared her thoughts on working with Broderick, saying, "I was frankly very intimated by him. I had done a few movies by then ... but my career was only just starting to get a little bit of momentum, so this opportunity to work with Matthew was great ... We had a good relationship ... but it was always a little bit about keeping that tension for the sake of the movie." 
Witherspoon received her first Best Actress nomination for her work in the film at the 2000 Golden Globes, so "Election" clearly helped boost her career.
Election is still a popular political film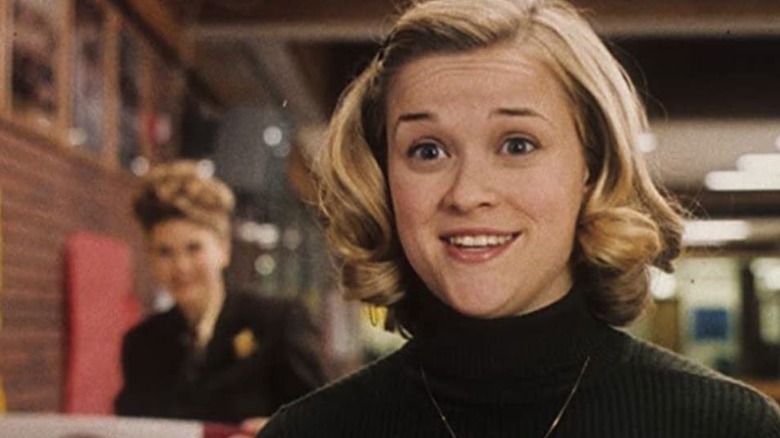 Paramount Pictures
"Election" has remained one of the most enjoyable political movies ever made, with novel author Tom Perotta calling it "part of the American political lexicon." Director Alexander Payne shared that Barack Obama has called "Election" his favorite political film — certainly a high honor to get from a former president.  The film was also an early portrayal of women ruthlessly pursuing politics, something that wasn't often reflected in media in the late 1990s. "A lot of the women I've met in politics say, 'Everyone always compares me to Tracy Flick'," said Reese Witherspoon. "And I think, well, isn't that wonderful in some regards? And then in other regards, why is there only one female political archetype? It was 15 years ago and we [had] no other really notable women."
Also starring Chris Klein and Jessica Campbell as Paul and Tammy Metzler, "Election" is a hilarious look at just how far one young woman will go to succeed — and how far her teacher will go to stop her. Now streaming on Amazon Prime, this is one film we can't recommend enough.