Chris Rock Has Some Encouraging News For Saw Fans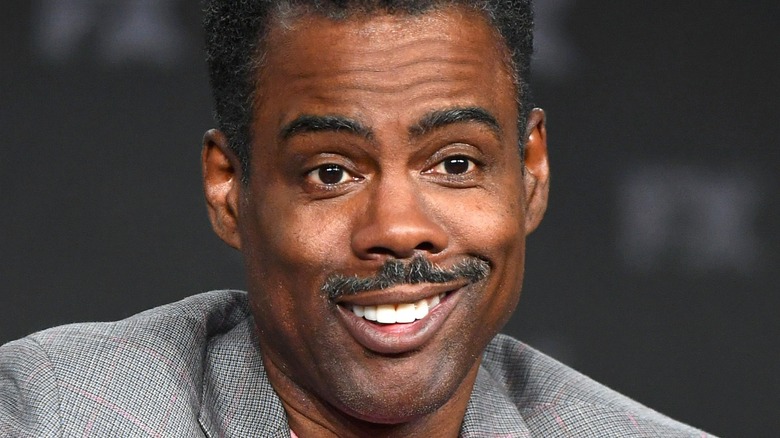 Amy Sussman / Getty Images
Against the odds, the "Saw" franchise has found a way to just keep going — even after the central antagonist, John Kramer aka Jigsaw (Tobin Bell), met his demise all the way back in the third movie. Apparently, he had the long con in mind, as he recorded plenty of audio tapes and videos to teach people who didn't appreciate life a lesson they wouldn't soon forget, assuming they survive. After seven movies, it seemed like the reverse beartrap would be hung up for good, but audiences should know better than to believe a lucrative horror series could stay dead for long. 
2017's "Jigsaw" gave us a glimpse of what a copycat Jigsaw would look like, and now, we're about to descend further into the minds of a mysterious new killer with the release of "Spiral: From the Book of Saw." Police have always factored prominently into the plots of "Saw" movies, and now, a new detective is on the case in the form of Zeke Banks (Chris Rock) as well as his partner William Schenk (Max Minghella). Someone's committing the same crimes Jigsaw did, and the clock's ticking before it all comes crashing down. 
John Kramer may be dead, but could someone new enter the picture to keep the games going a little while longer? Horror movie franchises never stay dead for long, and according to one star, there's always the possibility of a follow-up. 
According to Rock, another Spiral could be in the cards 'if this one does well'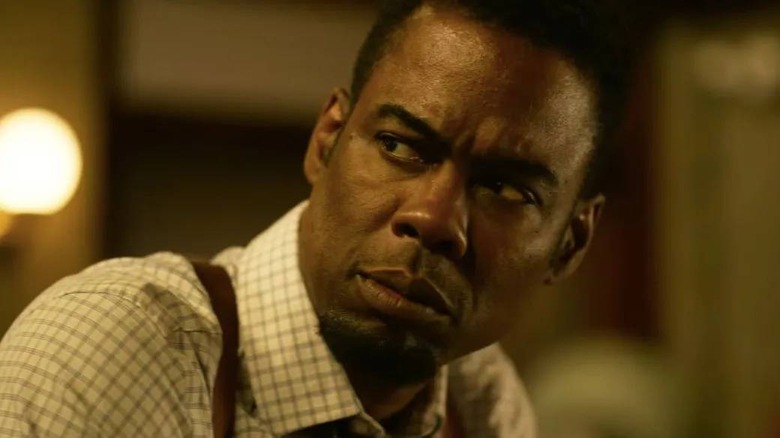 Lionsgate
"Spiral: From the Book of Saw" will be the ninth film in the franchise, but plenty of fans are undoubtedly waiting to see if the franchise can make it to an even 10. That could very well be in the cards, as Chris Rock recently did an interview with ComicBook.com to discuss his upcoming film, where he mentioned, "We want this one to do well, so we don't want to get too ahead of ourselves, but, if this one does well, I could see myself doing this again. I could see... I mean, I don't want to spoil the movie, but it's open... another one wouldn't be out of the question." 
Naturally, money rules everything in Hollywood, so even if the ending of "Spiral" sets up a sequel, its box office performance will determine how the studio wants to proceed. Cinema Blend reports "Spiral" was made on a budget of $20 million, and historically, "Saw" movies have done well at the box office. Granted, "Spiral" is still coming out in the midst of the COVID-19 pandemic where theaters have to operate at limited capacity, but it shouldn't take much for the studio to realize there's still profit to be made when it comes to making movies about people meeting grisly ends as a punishment for ... choosing to smoke cigarettes, or be rude to others, or whatever. 
It seems as though Lionsgate is confident that the demand is there, as Collider reports that "Saw X" is already in development. There are also rumors of a "Saw" TV series coming to fruition (via Deadline), so fans should be able to rest easy knowing more games are afoot.