Why Chelsea From Grace And Frankie Looks So Familiar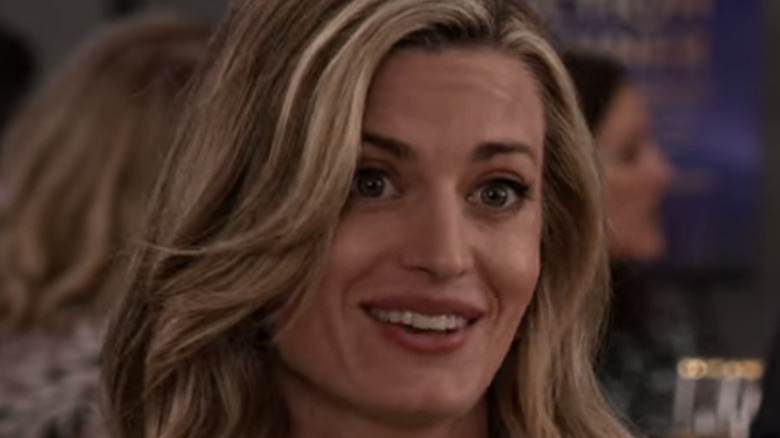 Netflix
Netflix original "Grace and Frankie" has been entertaining audiences since its debut in 2015. Starring the legendary Jane Fonda and Lily Tomlin, the series follows two older women whose lives are changed forever when their husbands announce they are in love and going to marry each other. With talented "Law & Order" veteran Sam Waterston and "The West Wing" star Martin Sheen adding their talents, and with Brooklyn Decker, June Diane Raphael, Ethan Embry, and Baron Vaughn rounding out the cast, the show is a hilarious and earnest look at the complexities of family and friendship. 
Season 6 of "Grace and Frankie" is now available for streaming, and many new characters have appeared in the series over its run, contributing to the show's charm. One of those characters is Chelsea, a young, beautiful woman who initially clashes with Grace at a fundraiser before they become friends. Who is the actress behind Chelsea? You've probably seen her elsewhere, especially if you've tuned into any popular TV shows over the last decade.
Brooke D'Orsay starred in Drop Dead Diva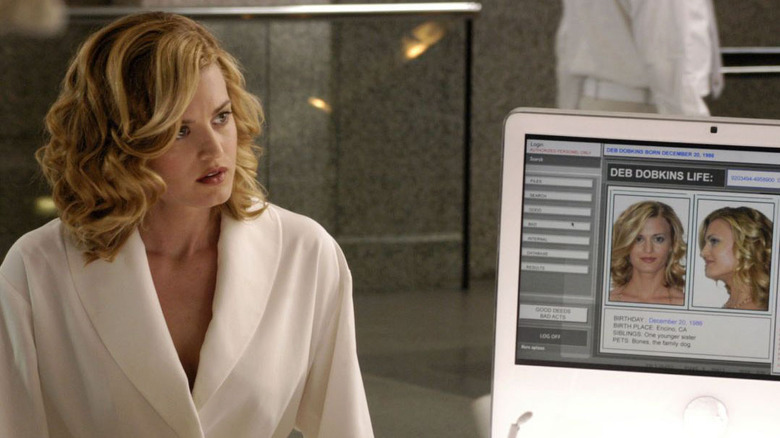 Lifetime
Brooke D'Orsay is a talented actress with many credits under her belt. She's been in the business since 2001, appearing in 49 different films and shows, per IMDb. 
D'Orsay is well-known for her role as Deb Dobkins on "Drop Dead Diva." Deb is a vapid model killed in a car crash, and upon reaching Heaven, is judged for her shallowness and lack of good deeds. Deb sneakily returns to Earth, where is she brought back to life in another woman's body, played by Brooke Elliot. D'Orsay frequently appears in flashbacks of Deb's former life, showcasing just how much the character has to grow. "Drop Dead Diva" aired on Lifetime for six seasons from 2009-2014, and was positively received by critics, with a 68 score on Metacritic. 
D'Orsay has appeared in many other popular shows, including "Royal Pains," "Two and a Half Men," "Pysch," The Big Bang Theory," and "How I Met Your Mother."  However, many romance lovers may know her best for a series of other roles.
She has led many Hallmark films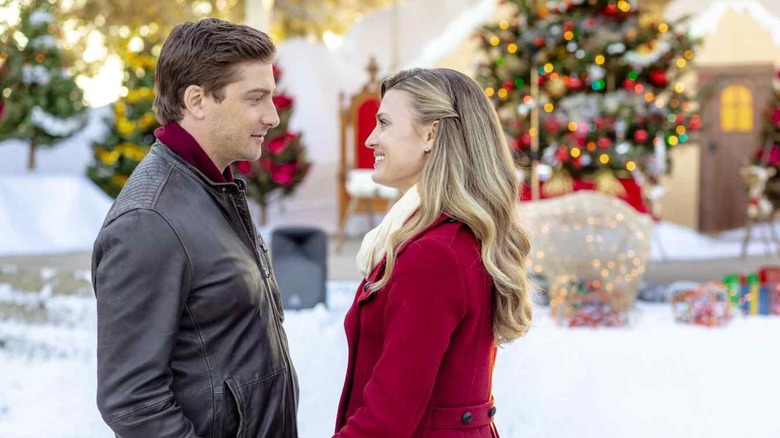 Crown Media
"Grace and Frankie" viewers may also know D'Orsay for her various roles as a leading lady looking for love. The Canadian actress has made quite the career for herself as a star in Hallmark's original movies, having starred in seven different films since 2012. Four of her Hallmarks movies are part of the network's enormously popular "Countdown to Christmas" series, which airs every year from Halloween to New Year's Day. 
There's an undeniable comfort level in these Hallmark movies, and D'Orsay seems to agree. In a promotional interview for 2018's "Christmas in Love," where D'Orsay stars as small-town baker Ellie, the actress shared her affinity for these projects, saying, "I love doing Hallmark movies [because of] the good-hearted nature of the stories" (via Harlton Empire). 
D'Orsay has certainly shown her notable comedic talents throughout her long career, and they haven't been restricted to Hallmark holiday features. Of course, even if she doesn't pop up anywhere else, she'll likely have a home at least once a year.