James Gunn Gives Fans Hope For Guardians Of The Galaxy Vol. 4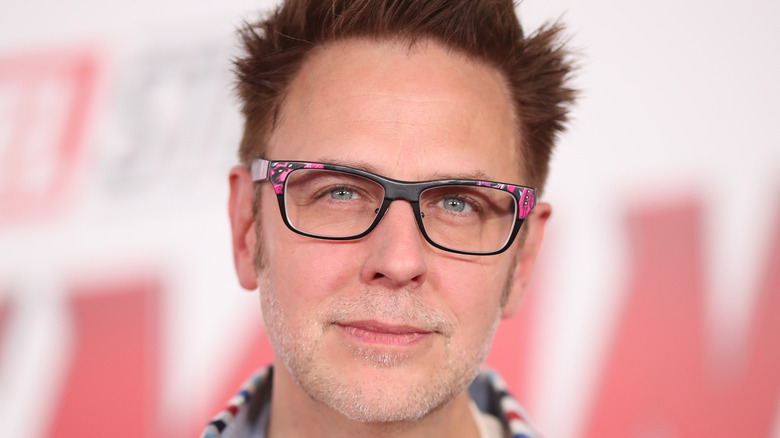 Christopher Polk/Getty Images
"Guardian of the Guardians Vol. 3," while being one of Marvel's most anticipated films, has been fraught with drama and setbacks from the start. Back in 2018, James Gunn was fired and rehired by Disney, which didn't exactly speed up the process. Then a global pandemic and "The Suicide Squad" came along, delaying the film's production even more. At this point, most fans just want the long-awaited sequel to arrive already. Of course, given that Marvel's ragtag group of space travelers — which includes a trigger-happy racoon and talking tree — are so beloved by millions of people, they don't want the franchise to end after the third installment, either. 
Nonetheless, James Gunn has repeatedly been vocal about the movie being his last in this franchise — emphasizing this as recently as May 3, 2021, via his Twitter — but now, it appears that (maybe) it might not be, after all ... depending on how the future plays out.
In a recent Twitter exchange with a fan, the "Slither" director again noted that he sees "Guardians of the Galaxy Vol. 3" as the end of the story he started back in 2014. However, he also took the "never say never" approach, suggesting that he could be tempted back to the director's chair down the line, perhaps if the right approach occurred to him. If he does return to the space opera saga, however, it might be without one of its main stars.
James Gunn could return for Guardians of the Galaxy Vol. 4 without a major star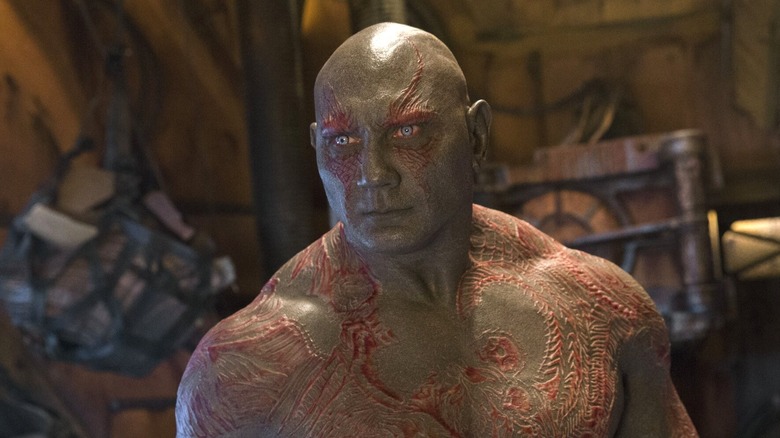 Disney/Marvel Studios
It's impossible to imagine the Guardians without their muscle, Drax the Destroyer, but his days could be numbered. Dave Bautista previously took to Twitter and revealed that "Guardians of the Galaxy Vol. 3" will likely be his final appearance in the role that helped turn him into a huge Hollywood star. The actor stated that he'll be 53 years old by the time the movie comes out, and he's conscious about Drax the Destroyer becoming a saggy old man. 
James Gunn has no intention of ever replacing the former WWE superstar either, describing the big guy as irreplaceable. "There's no Drax for me without you, buddy," Gunn wrote in response to Bautista's post. "You ARE the MCU's Drax the Destroyer and, as far as I'm concerned, could never be replaced. And you have the right to do whatever you want with your acting choices!" With "Army of the Dead" set to bolster Big Dave's status as a leading man, his schedule might be too full for more Marvel adventures.
As for Gunn, it remains to be seen what his Marvel future holds. That being said, even if he doesn't return for "Guardians of the Galaxy Vol. 4," it's more than likely that he'll still be involved in the overarching saga. In a 2019 interview with THR, he discussed his intentions to produce more Marvel projects, which is better than him disappearing from the saga completely.