Why We Never Got A Scarface Sequel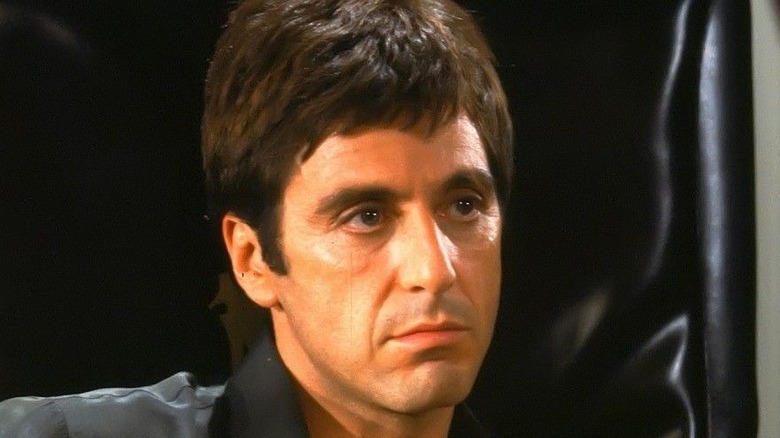 Universal Pictures
"Say hello to my little friend." Everyone knows those words and what they're associated with thanks to Al Pacino's memorable performance as the gangster Tony Montana in Brian De Palma's "Scarface." Even people who haven't seen the movie are familiar with the aforementioned scene, which sees an amped-up Montana blasting through a group of thugs with a machine gun. Then again, "Scarface" is a cultural phenomenon that's impossible to escape from. From the film's poster adorning the walls of countless dorm rooms to the abundance of references in pop culture, fans and creative types continue to keep the film's memory alive after all these years.
The hip-hop world has also played a huge part in "Scarface"'s legacy. The film's dialogue has been sampled in numerous songs from the likes of Nicki Minaj and Raekwon. Geto Boys rapper Scarface even took his name from the movie. Therefore, it was only fitting that a hip-hop artist was considered for the main role in a proposed sequel that was considered in the early 2000s.
The proposed Scarface sequel would have starred a member of Terror Squad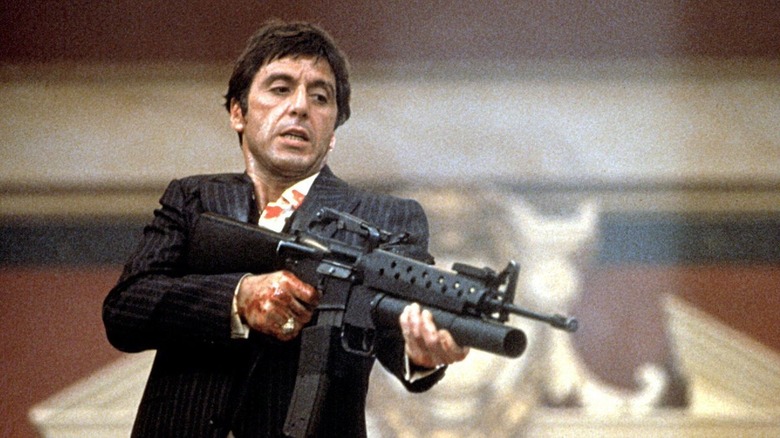 Universal Pictures
Tony Montana died in "Scarface," so it wouldn't have been logical to bring the character back for another violent journey through the criminal underworld. While a sequel with an undead iteration of Tony could have been entertaining, the plan was to have the crime lord's offspring continue his legacy in a second film. According to The Source (per Ain't It Cool News), the prospective "Son of Tony" entered development in 2001. Cuban Link was set to play the eponymous son of Tony, which was fitting casting as the rapper has a song called "Scarface II" and is evidently a big fan of De Palma's classic. Michelle Pfeiffer, meanwhile, was seemingly up for reprising the role of Elvira, and De Palma would have returned to the director's chair. Unfortunately, the project never progressed beyond those early announcements and that was that.
However, while the sequel may be a foggy memory in Hollywood, "Scarface" could still return in the form of a remake (let's not forget that De Palma's movie was a redo of Howard Hawks' 1932 movies, so a modern retelling of the story could be interesting). "Call Me By Your Name" director Luca Guadagnino is supposedly set to helm the reboot, which will follow a Mexican immigrant as the main gangster. The project hasn't gained much steam as of this writing, but it hasn't been canceled either.