The Joseph Gordon-Levitt Cameo You Missed In Knives Out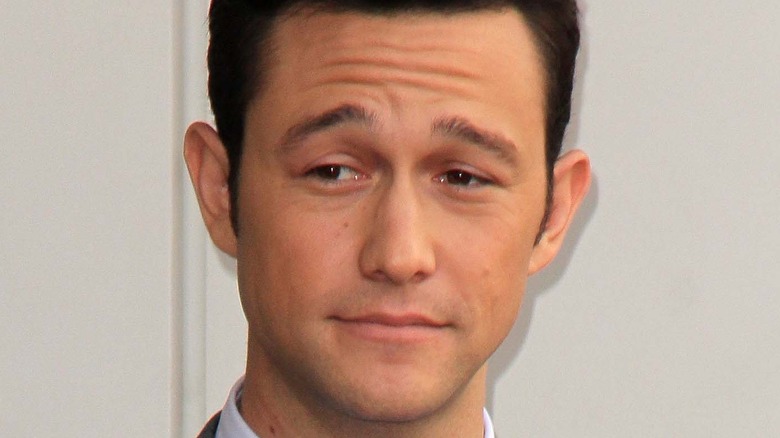 Shutterstock
Entertainment is full of blink-and-you'll-miss-it moments, little tidbits that serve a variety of purposes, be they fan service, homage, Easter eggs, or just paying credit to an enduring relationship. So many of these subtle nods and clever winks at the audience come in the form of cameo appearances, a device Stan Lee of Marvel Comics legend pretty much perfected in the Marvel Cinematic Universe. But Lee is far from the only game in town when it comes to performers popping up somewhere fans may not expect them. Actor Joseph Gordon-Levitt has a unique set of cameos: as shown in the IMDb collaborations search, in some form or another, he has appeared in every single one of director Rian Johnson's feature films. The two first worked together on Johnson's debut feature, 2005's action-crime drama "Brick," in which Gordon-Levitt starred as protagonist Brendan, whose investigation into his girlfriend's death brings him up close and personal with a high-school crime ring.
Fans of both Johnson's films and Gordon-Levitt's acting were, of course, intrigued to see if he showed up in the smash-hit crime dramedy "Knives Out," starring Daniel Craig as discerning detective Benoit Blanc, investigating the death of writer Harlan Thrombey (Christopher Plummer), potentially at the hands of a member of his family. Squint, scan, pause, and rewind all you like, chances are you never caught Gordon-Levitt's "Knives Out" cameo, but the actor recently confirmed his presence in the film.
Perk your ears up for Joseph Gordon-Levitt's Knives Out cameo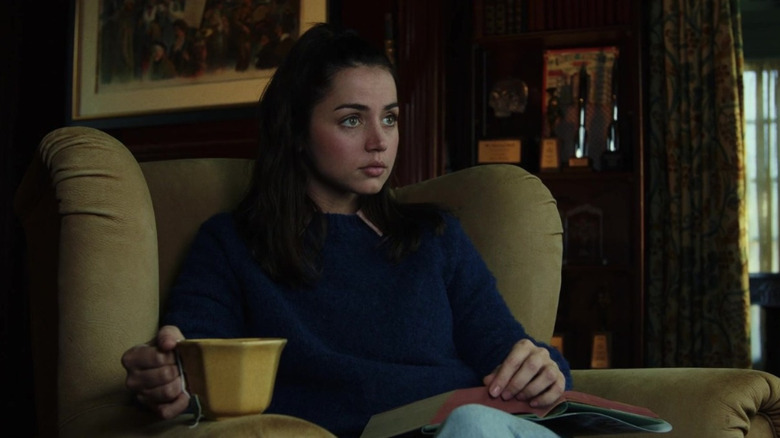 Lionsgate
There's a good reason you've never seen Joseph Gordon-Levitt's cameo in "Knives Out": the actor never appears on screen. But viewers who keep their ears perked up can catch his voice as Detective Hardrock on the TV show Marta (Ana de Armas) is watching at the beginning of the film, as reported by Us Weekly. The voice cameo is no coincidence; Gordon-Levitt and director Rian Johnson have built it into a tradition of sorts. "Funnily enough, and folks may or may not know this, I've actually gotten to cameo in every single one of Rian Johnson's films, from 'Brick' to 'The Brothers Bloom' and even 'Star Wars: The Last Jedi,'" Gordon-Levitt told the outlet. "It's a tradition that I hope we get to keep up!"
Johnson initially confirmed the cameo in a 2019 interview with Cinema Blend, though he didn't reveal the details at the time. "I will work with him any time he's available," Johnson told the outlet. I can't wait to get on a set with him again." According to the interview with Cinema Blend, JGL's schedule at the time wouldn't allow for him to physically appear in the film, so they were limited to a voice cameo in order to keep their collaborative streak going. Gordon-Levitt's cameo in "The Last Jedi" was also in voice only, providing the speaking lines for Slowen Lo, a CGI Abednedo who lived in the seedy Cantonica city of Canto Bight.