The Movie Like The Little Rascals That Comedy Fans Need To See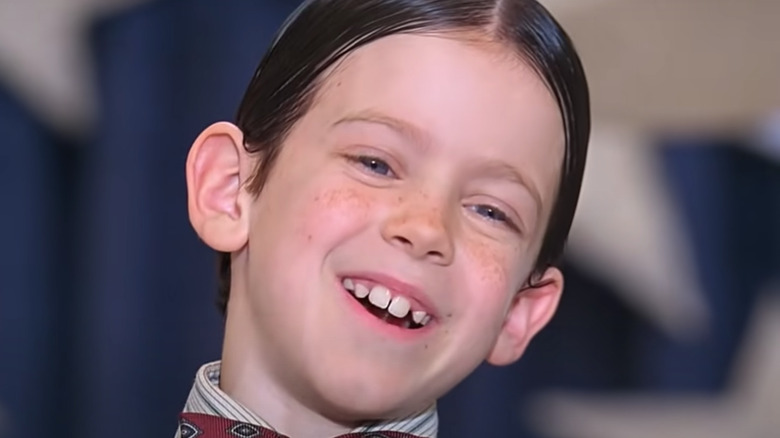 Universal Pictures
When "The Little Rascals" came out in 1994, America was seeing one of its first big swings at movie remakes. "The Addams Family" came out in 1991, "The Beverly Hillbillies" in 1993, "The Flintstones" in 1994, and "The Brady Bunch" in 1995. "The Little Rascals" faithfully remade the "Our Gang" shorts, many of which ran in syndication on cable just like the aforementioned sitcoms that got the big-screen treatment. Helmed by "Wayne's World" and "Decline of Western Civilization" director Penelope Spheeris, the film didn't do tremendously well at the box office. Still, it got a second life on VHS and, fittingly enough, was syndicated on cable just like the shorts that inspired it.
The '90s movie remake trend fell off after films such as "A Very Brady Sequel" and "The Flintstones in Viva Rock Vegas" failed to live up to their antecedents critically and financially. But one movie remake from a couple of decades later carried on the spirit. The Farrelly Brothers' version of "The Three Stooges" was panned by many on release but is due for a critical reconsideration, and it's just the right comedy follow-up for fans of "The Little Rascals."
The Three Stooges is another modern take on a classic comedy troupe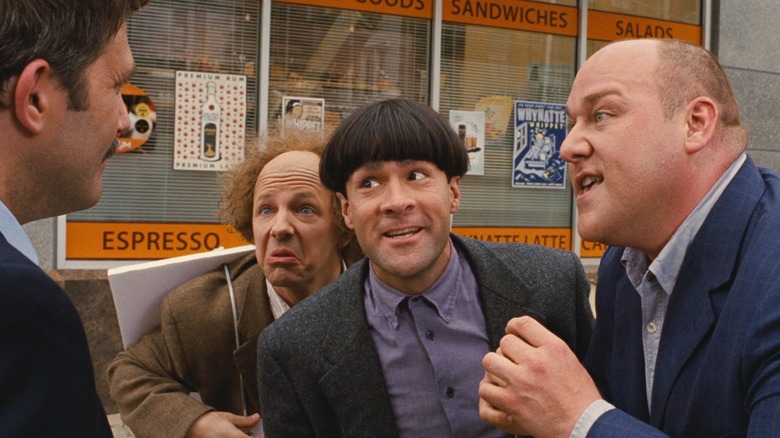 20th Century Studios
"The Three Stooges" is a faithful modern adaptation of the long-running 20th-century comedy troupe of the same name. Many different Stooges came in and out during the group's 50-year history, but the most famous trio consisted of Larry, Moe, and Curly. In the 2012 film, Moe is played by Chris Diamantopoulos. Diamantopoulos is probably best known as the sound guy who falls for Pam in the last season of "The Office," but he also is the voice of Mickey Mouse in several new TV shorts. Those are three very different comedic institutions to have roles in. Meanwhile, Larry is played by "Will & Grace" breakout Sean Hayes, and Curly is portrayed perfectly by Will Sasso of "MadTV."
When "The Three Stooges" came out in 2012, many critics hated it. The Houston Film Critics Society nominated it for the worst film of the year. But some people vibed with it. New York Magazine critic David Edelstein said "The combination of childlike glee and grown-up precision is a wonder. The movie actually earns the right to exist, which is no mean feat." Fans of "The Little Rascals" will enjoy the faithful recreation in tone and comedic sensibility of a bygone era. On the other hand, they might not love the "Jersey Shore" cameos.