Why You Haven't Seen Charlie McDermott From The Middle On Screen Recently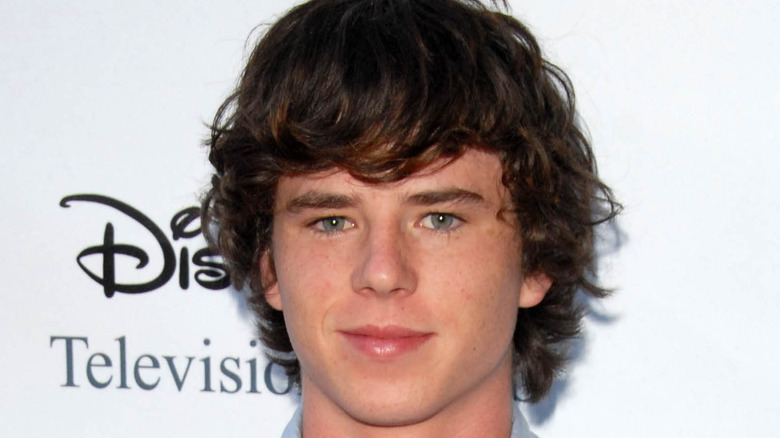 Shutterstock
The ABC sitcom "The Middle" began with two TV comedy veterans in the lead roles, namely Patricia Heaton and Neil Flynn. Prior to "The Middle," Heaton was best known for her role as Debra Barone in the classic sitcom "Everybody Loves Raymond" while Neil Flynn had his own fans from his role as the Janitor in "Scrubs." While viewers initially tuned in to see how these performers would do in a new show that was reminiscent of their prior roles, "The Middle" soon set itself apart on its own merits.
The show focused on the trials and tribulations of the Heck family, which consisted of matriarch Frankie Heck, played by Heaton, and patriarch Mike Heck, played by Flynn. The couple had three children, played by Charlie McDermott, Eden Sher, and Atticus Shaffer, all of whom became integral to the show's success. McDermott in particular caught the attention of the show's fans as eldest son Axl Heck, and many of the show's viewers were eager to see where his career would go when the show wrapped up its run in 2018. However, McDermott hasn't been seen much on screen recently.
Did Axl's wheels stop turning after The Middle ended?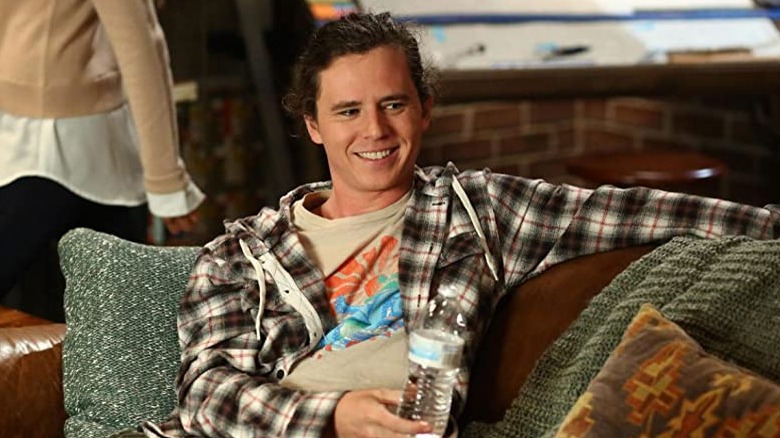 ABC
Viewers weren't the only people who wondered what life after Axl Heck would look like. From the beginning of "The Middle," the show's end loomed large in McDermott's thoughts. In 2017, the actor told Sioux City Journal, "I felt like it could fall apart at any time." He especially feared that when it all finally crumbled, he would be trapped under the lovable rubble of his character. "I'm honestly very terrified this show will end and everyone will like me as an actor but no one will ever hire me because I look like Axl," he explained.
McDermott hasn't been completely absent from acting since the end of "The Middle," popping up later in 2018 in the comedy "Instant Family" as Stewart, a co-worker of Pete, played by Mark Wahlberg. He also showed up in the Netflix drama "Unbelievable" as Ty, a counselor at the Oakdale Apartment complex, where Marie Adler, played by Kaitlyn Dever, is staying. McDermott returned to the big screen in the horror movie "Countdown," playing Scott, a fellow nurse at the hospital where Elizabeth Lail's Quinn works. Very notably, these have all been supporting roles, though McDermott has proven his willingness to explore genres in the process.
Unfortunately, 2019's "Countdown" horrified some critics in all the wrong ways. Peter Sobczynski of RogerEbert.com gave the film a half-star rating, writing that "Countdown" was "an abject failure whose only virtue is its utter forgettability." That sentiment was echoed on Rotten Tomatoes, where the film received a score of 26% among critics, who felt that "Countdown" wouldn't "leave a lasting impression." Luckily, that's not the last impression McDermott will leave on his fans.
McDermott's focus has been on his music
While critics looked down on "Countdown," McDermott isn't down for the count creatively. He has shown an interest in both photography and drawing, putting up both on Instagram. But it's music that his focus appears to have turned to. In 2020, McDermott began releasing his songs. In October, he released a music video for his song "Wayside" followed by music videos for his songs "Bake a Cake" and "Butterfingers." All of this culminated in the release of his eight-track album, titled "Some Things Just Fall Out Of Your Hands," in November 2020.
The music and the videos take you on a trippy odyssey. "Wayside," for instance, combines haunting vocals and visuals as McDermott toils alone in the woods and seemingly awaits nightly visits from a ghostly figure or figment of his mind. "Bake a Cake" wordlessly presents scenes of city life and nature in an almost nervous time lapse. Expressing adoration for the album, Twitter user @jeni_frasier wrote that it "makes me feel like [I] live on the road and I have gone off the grid and running around a forest like a magical fairy and swimming in pools." That expression of dream-like glee prompted McDermott to declare that "there will never be a better review."
McDermott is far from the first person to pursue a career both in acting and music, so the release of the album does not rule out his return to acting in the future. As "The Middle" prepared for its swan song in 2017, he told The Philadelphia Inquirer, "I would like to keep acting. But acting is so spontaneous." It's a butterfingered business where plans fall out of your hands. So only time will tell what heck comes next for McDermott. Until then, however, his album can be found on Bandcamp, Spotify, and Apple Music.