Little Fires Everywhere Season 2 - What We Know So Far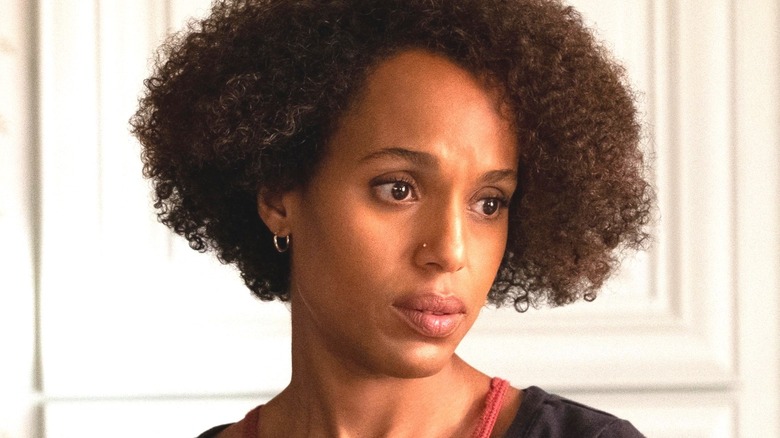 Hulu
Bookworms everywhere were delighted to hear that Celeste Ng's novel, "Little Fires Everywhere," would be adapted for screen — and with good reason. The story, which is set in the '90s, feels almost more timely today.
Following the lives of two mothers whose different backgrounds cause them to clash, "Little Fires Everywhere" takes place in Shaker Heights, Ohio. Elena Richardson (Reese Witherspoon) is a structured, White woman who strives for perfection and normalcy. Mia Warren (Kerry Washington) is a transient, Black artist, who has run away from her past and lives in the moment. Mia's daughter, Pearl (Lexi Underwood), craves the structure of the Richardsons, while Elena's daughter, Izzy (Megan Stott), idolizes Mia's lifestyle.
Dealing with issues surrounding race, found family vs. biological family, and identity, both the book and the series were well received, with the latter garnering a 78% critics rating on Rotten Tomatoes. Though a second season has not been confirmed, and all the source material has pretty much been used up, there are still some fresh places the story can go after the show's ending.
When is the release date for Little Fires Everywhere Season 2?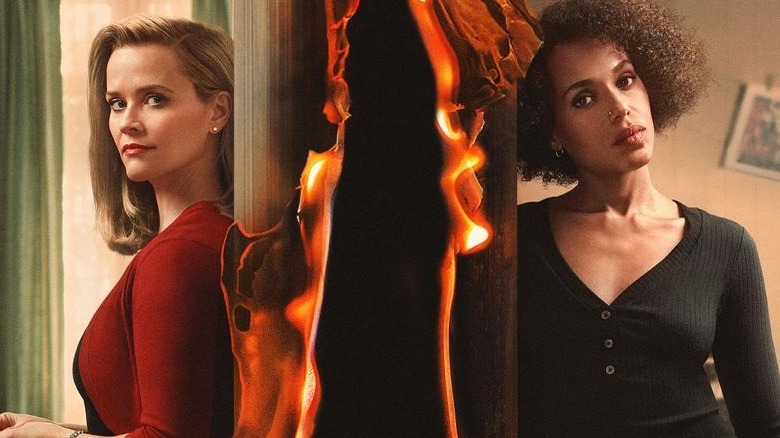 Hulu
As of right now, there is no news of a Season 2, let alone a release date. Liz Tigelaar, screenwriter for the series, has expressed interest in continuing the story. "Personally, I would love to do a season two because this was the best creative experience of my life," she told Vulture. Though she enjoyed working on the show, Tigelaar acknowledged that it would be difficult to bring Mia and Elena together given their tumultuous relationship, and if they did something else, it would be more like a spin-off.
"Little Fires Everywhere" author Celeste Ng gave her opinion on the possibility of another season. "You never say never, right. These characters may come back to me with an idea about more stories that need to be told." However, Ng also felt that the ending provided fans with enough to speculate where these characters would go next.
If the characters do come back to Ng and Tigelaar, it is safe to assume it will be a while before any kind of Season 2 hits screens.
Who's in the cast of Little Fires Everywhere Season 2?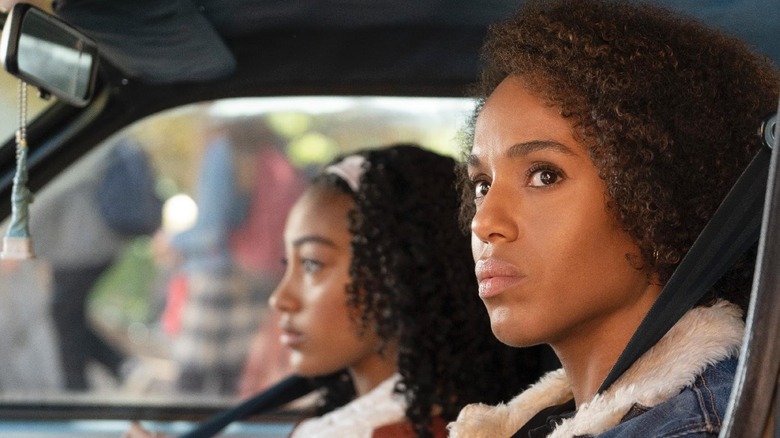 Hulu
If the series were to return with another season, we can assume that most, if not all of the main cast would reprise their roles. This would include Reese Witherspoon as Elena Richardson, Kerry Washington as Mia Warren, Joshua Jackson as Bill Richardson, Rosemarie Dewitt as Linda McCullough, Jade Pettyjohn as Lexie Richardson, Lexi Underwood as Pearl Warren, Megan Stott as Izzy Richardson, Gavin Lewis as Moody Richardson, and Jordan Elsass as Trip Richardson. Recurring actors such as Geoff Stults as Mark McCullough and Huang Lu as Bebe Chow could also make appearances. 
Because a continuation would go past the source material, new characters could be introduced that might bring more drama to Shaker Heights. Both the book and the series delved into Elena's and Mia's backgrounds, and though more can be revealed about their pasts, perhaps the addition of a few new characters could amp up the drama. Needless to say, the first season had a lot of talent, so half the challenge to pulling together a Season 2 will be getting all of these A-list stars' calendars to align.
What will happen in Little Fires Everywhere Season 2?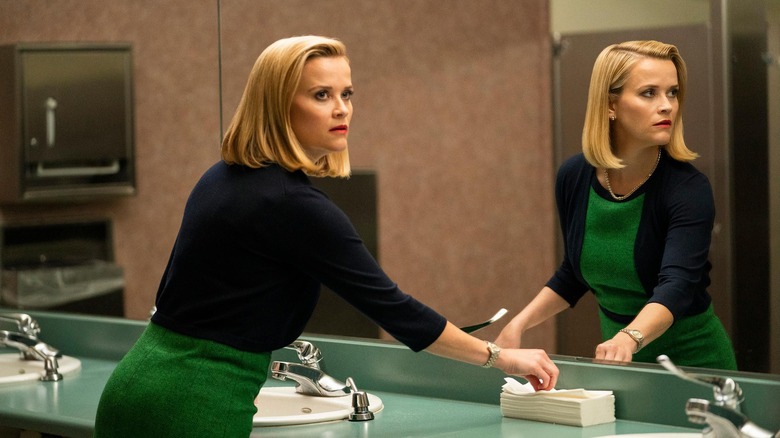 Hulu
Given that the Celeste Ng's story was meant to be standalone, fans can only speculate what may happen in a possible new season. In the original story, Mia and Pearl leave, Elena spends the rest of her life searching for Izzy, who runs away after setting the fires, and the McCulloughs spend thousands of dollars looking for their adopted daughter after she is kidnapped, but with no success.
The series, however, changed the ending a little bit. Elena tells Izzy that she never wanted her, which prompts her daughter to leave. Mia reconciles with her parents and introduces them to Pearl. Though Maribel McCullough is also kidnapped in the show, the viewers never find out what actions her parents take to get her back.
With these changes, we can only wonder what might happen to these characters. Perhaps Pearl will have a more structured life with her grandparents in the picture, as she learns more about her mother and her family. Perhaps the McCulloughs will look for Bebe Chow like they do in the original ending, and maybe this time, they will find and confront her. Whatever the case, as Ng has stated, the ending has given fans enough to plausibly think about where things could go.