The Marvel Movie You Likely Forgot Starred Kerry Washington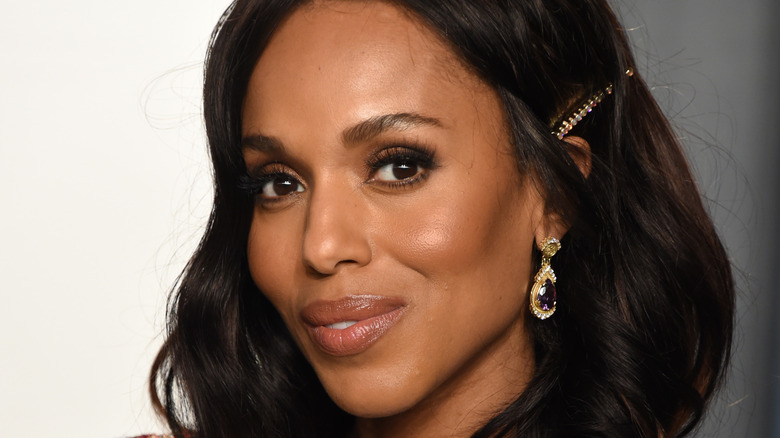 John Shearer/Getty Images
Kerry Washington rose to prominence in 2012 for starring as Olivia Pope in the ABC political drama "Scandal," about a crisis management expert who begins an affair with the president. The series ran for seven seasons, during which Washington's performance earned her two consecutive Primetime Emmy nominations, as well as a Golden Globe nod (via IMDb).
Outside of "Scandal," Washington has appeared in films such as 2012's "Django Unchained" and the 2016 HBO film "Confirmation," the latter of which earned Washington another Primetime Emmy nomination. Most recently, she starred in the Hulu drama series "Little Fires Everywhere" and the Netflix musical film "The Prom," both of which came out in 2020.
Prior to Washington's star-making turn in "Scandal," the actress had already been working for over a decade. Some films from the time leading up to "Scandal" that Washington acted in include 2002's "Bad Company," 2003's "Sin," 2004's "Ray," and 2005's "Mr. & Mrs. Smith." Around this time, Washington also stepped into the world of Marvel in a film that you likely forgot featured the future "Scandal" actress.
That's right, Washington has a Marvel film under her belt — actually, she has two, as she participated in the film's sequel as well. Can you guess which one it is? 
Washington played Alicia Masters in Fantastic Four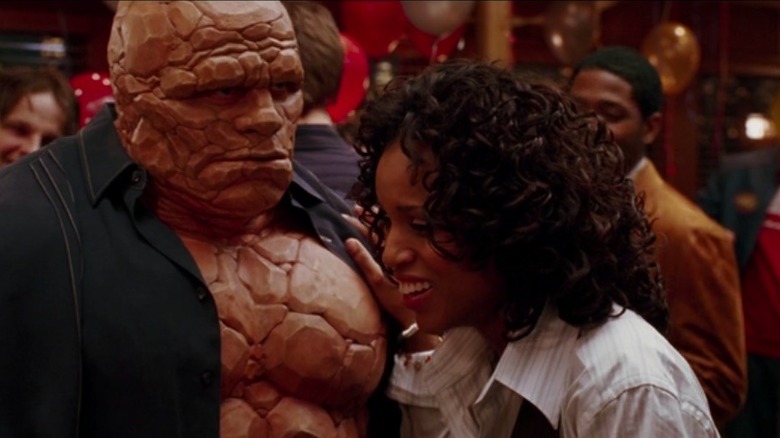 20th Century Fox
Marvel's "Fantastic Four" came out in 2005, starring Ioan Gruffudd as Reed Richards (Mr. Fantastic), Jessica Alba as Sue Storm (Invisible Woman), Chris Evans as Johnny Storm (Human Torch), and Michael Chiklis as Ben Grimm (The Thing) — aka the titular Fantastic Four (via IMDb). Kerry Washington plays Alicia Masters, a blind sculptor who becomes a love interest to The Thing. Washington also returned for the 2007 sequel, "Fantastic Four: The Rise of the Silver Surfer."
Many movie fans may have forgotten that Washington played Alicia, but Washington sure hasn't. In July of 2021, she took to both Instagram and Twitter to commemorate the anniversary of the film. She posted a photo of herself and Chiklis in character and wrote, "Heard it was Fantastic Four's Anniversary. So here is this FANTASTIC throwback of me and [Michael Chiklis]."
The same year that "Fantastic Four" came out, Washington discussed what it was like to play Alicia. She told Black Film, "It was interesting because she's a love interest so obviously the producers wanted her to look beautiful, but I kept fighting for the reality of it. She's a blind [chick]. I wanted to make sure that I was wearing my hair curly as opposed to straight because I didn't want to set up this idea that this blind girl would be at home all morning blow-drying her hair."
If you're curious to see Washington portray Alicia, "Fantastic Four" and its sequel are available to stream on Disney+.