How You Can Watch The First 15 Minutes Of Army Of The Dead Before Everyone Else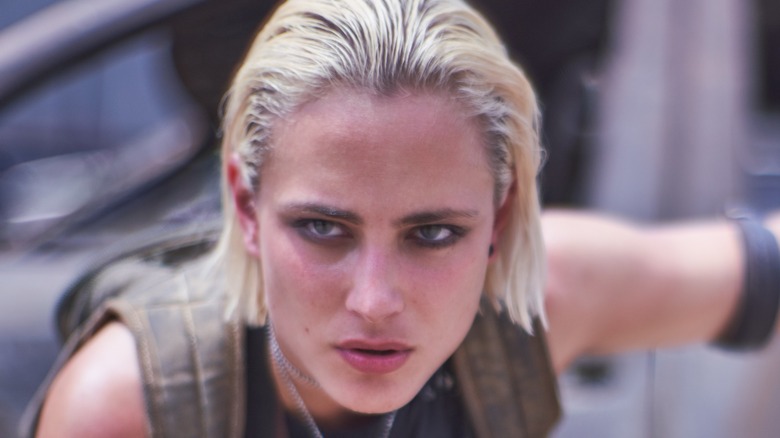 Clay Enos/Netflix
Zack Snyder's "Army of the Dead" is not only one of the most hotly anticipated Netflix originals of the year, but it's also one of the biggest movie events of 2021. If you've already scoured the trailer for hidden details and researched everyone in the ensemble cast, don't worry, because there's more to uncover about the film ahead of its release. On Thursday, May 13, you'll have the opportunity to get an early look at the film's first 15 minutes.
Thanks to a press release obtained by Looper, we've got the details on how you can be a part of this screening. Access to the sneak-peak can be unlocked by viewers by completing a special mission that will commence on May 13 at 10 a.m. PST/1 p.m. EST. To participate, make sure you are at the YouTube livestream landing page at that time for further instructions.
Once you've gained access to the footage you'll have 32 hours to watch. That's no coincidence, as the press release notes that 32 hours is also "the same amount of time that Scott Ward (Dave Bautista) and his crew have to break into zombie-infested Las Vegas to retrieve the $200 million sitting in a vault beneath the strip before the city is nuked."
While the stakes for viewing the footage aren't quite that high, you still won't want to miss out, as the sneak-peek isn't the only thing to expect from this special event.
Why you won't want to miss this special event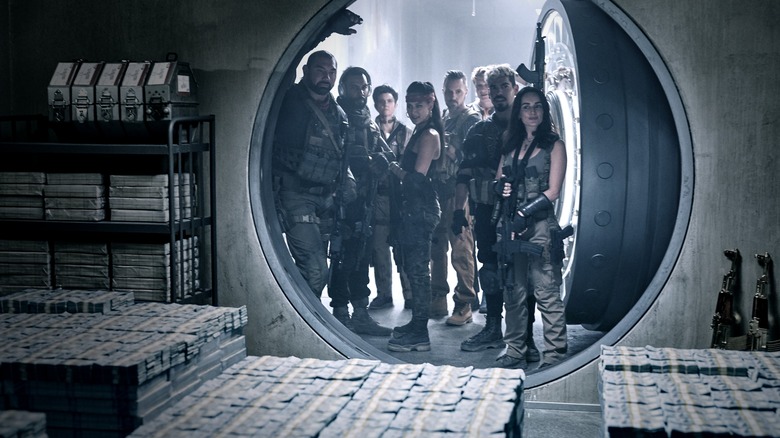 Clay Enos/Netflix
As though getting an early look at the opening of "Army of the Dead" wasn't enticing enough, there are a few other reasons to log onto the livestream event. First is the fact that it sounds like the mission to unlock the special sneak preview will be a treat in and of itself. The press release notes that it "will have fans (literally) digging for a sneak peek ..." Meanwhile, on the YouTube landing page, the description of the event reads, "This mission is not for the faint of heart. Viewer discretion advised." Sounds like a good time!
It's also important to mention that there will be some special guests at the event. According to the press release, Zack Snyder himself will make an appearance, along with stars from the movie, including Bautista, Ella Purnell, Omari Hardwick, Ana De La Reguera, Matthias Schweighöfer, Nora Arnezeder, and Tig Notaro, among others.
"Army of the Dead" is scheduled to hit select theaters on May 14 before its May 21 debut on Netflix.