The Kirsten Dunst Sci-Fi Mystery You Can Stream On Netflix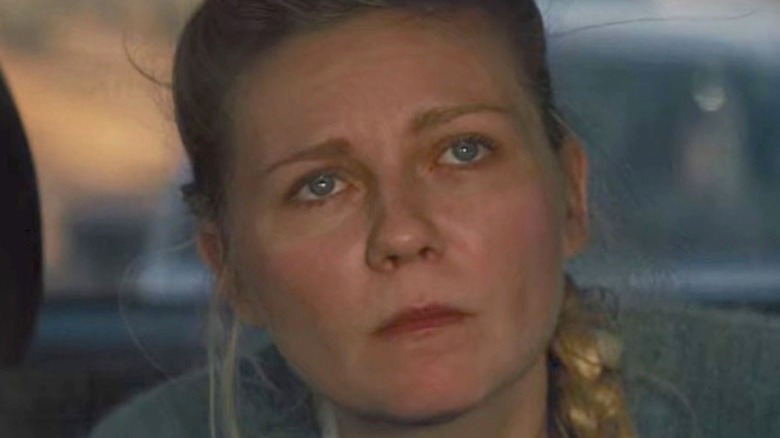 Warner Bros.
For a science fiction hidden gem with a star-studded cast, look no further than "Midnight Special." Written and directed by Jeff Nichols ("Mud," "Loving"), the film was released to theaters in 2016 to mostly positive reviews from critics.
"Midnight Special" introduces a young boy with special powers named Alton (Jaeden Martell), who has been kidnapped. As Alton is tracked down by the FBI, as well as a group of religious extremists who have formed a cult around Alton's powers, it becomes clear that he was "kidnapped" by his own father, Roy (Michael Shannon), and Roy's friend, Lucas (Joel Edgerton). The search for Alton escalates as the FBI brings in a specialist, Paul Sevier (Adam Driver), to interrogate the members of the religious group. Meanwhile, Alton's mother, Sarah (Kirsten Dunst) joins Alton, Roy, and Lucas on their fugitive trek.
The sci-fi mystery is available to stream on Netflix right now — here's why it's worth checking out.
Midnight Special is an engrossing, imaginative sci-fi film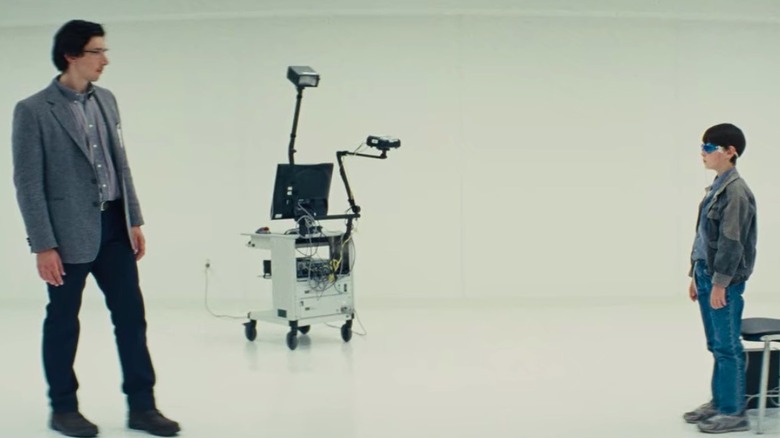 Warner Bros.
Much of the film's praise has gone directly to Jeff Nichols, as the creative behind the writing and the direction. In their review, Flavorwire wrote, "Nichols does so many things so well, and all at once, that it sort of takes your breath away." Furthermore, the Mountain Xpress calls it "the writer-director's most complex and accomplished film to date."
Nichols' skills are only heightened by his talented cast, which includes the likes of actors who have proven themselves again and again to consistently be at the top of their game — from Adam Driver, who excels in everything he's in, be it "Stars Wars" or "Marriage Story," to impressive child actor of the "It" remake and "Knives Out" Jaeden Martell. But it's Michael Shannon and Kirsten Dunst, as the parents of Alton, who have received the most praise for their performances in the film. Films in Review declares that Shannon is "as usual, absolutely convincing and magnetic." Meanwhile, Polygon asserts that Dunst is a scene stealer with her "gentle, moving performance."
Between the skillful direction, the mesmerizing performances from the cast, and the engaging story, "Midnight Special" is definitely worth viewers' time.