Hidden Gems To Watch If You Love Sci-Fi
This content was paid for by Netflix and created by Looper.
Some people say that truth is stranger than fiction, and while the last few years have certainly bolstered that claim, the world of science-fiction always comes through to remind us just how much weirder things could truly be. The sci-fi genre can be credited with some of the most creative reinventions of reality in all of fiction, from time- and space-bending adventure stories that boggle the mind to imaginative previews of what mankind's first contact with extraterrestrials might really be like.
Netflix's originals library is brimming with sci-fi favorites, including beloved shows like Black Mirror, Dark, and Stranger Things and hit movies like Bird Box and The Old Guard. But if you look closely enough, you'll find plenty of other hidden gems to watch if you love sci-fi. So to help guide your next streaming adventure into realms unknown, here's a look at some movies you won't want to miss.
IO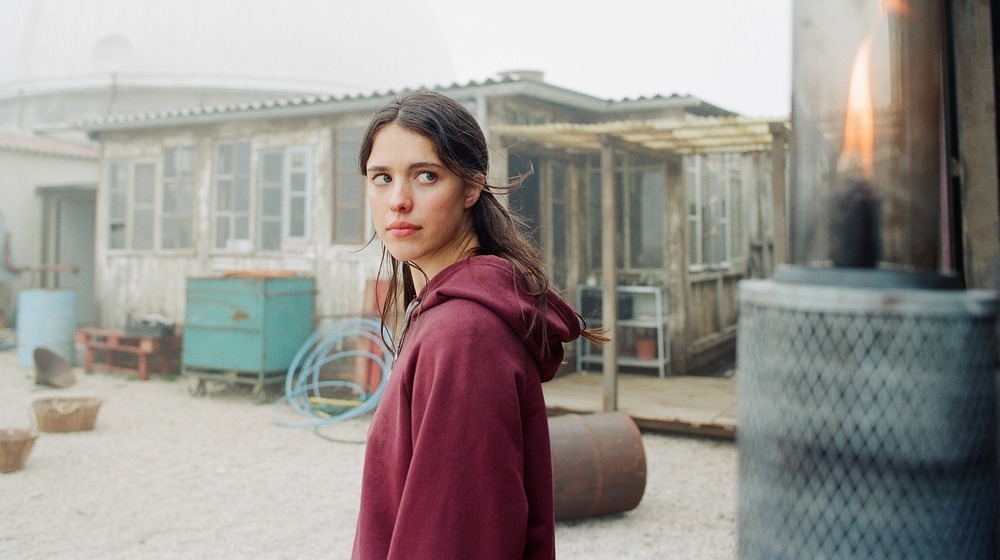 William Gray/Netflix
It might be hard to hold out hope when the entire world around you has been evacuated, but the protagonist of IO, Sam Walden (Margaret Qualley), absolutely refuses to give up on her homestead. The film picks up after an apocalyptic event has rendered Earth's atmosphere too toxic for human habitation, and most survivors have since moved to the moon of Jupiter that gives the film its name. Sam is the daughter of a renowned scientist who actively warned people against abandoning the planet, though, and she believes in his legacy. Thanks to her high-altitude campsite, she's able to continue her dad's work and raises bees in the hopes that they can pollinate enough plants to clean the air.
Sam's situation soon becomes complicated by the arrival of a devastating storm, a fellow straggler named Micah (Anthony Mackie), and a rapidly-approaching deadline to catch the last shuttle to leave Earth for the new colony. Sam must soon decide whether her commitment to Earth will be stronger than her survival instincts. Despite being set in such a grim environment, IO is a rather peaceful story about the resilience of humanity.
Extinction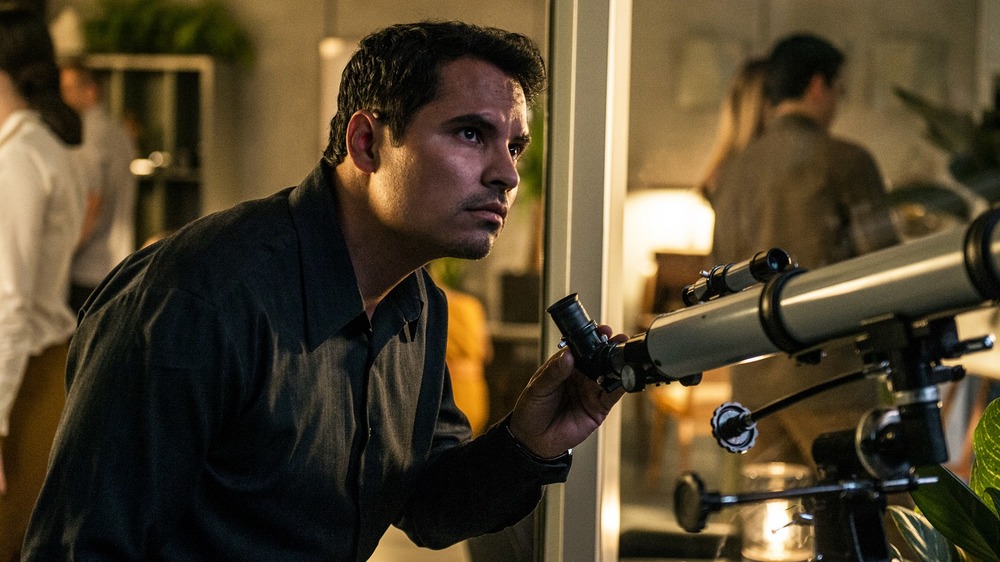 Aleksandar Letic/Netflix
Premonitions are always eerie, but especially so when they involve the death and destruction of everything you ever cared about. In Extinction, Peter (Michael Peña) enjoys a pretty ordinary existence with his wife Alice (Lizzy Caplan) and daughters Hanna (Amelia Crouch) and Lucy (Erica Tremblay) until he starts seeing visions of a future in which he and everyone else in the world become slaughtered by swarming aliens.
These nightmares are far too visceral and frequent to ignore, and even though his family thinks he needs psychiatric help, Peter's visions begin coming to life when Earth is suddenly attacked by deadly invaders. But since he has seen much of this havoc unfold before in his mind, Peter forms a plan for how to protect his family. Even still, there are some secrets about the world that even Peter can't foresee, and as he fights to get Alice and his kids to safety from these new soldiers, he is confronted with a twist audiences will absolutely not see coming. Buckle up for a major thrill ride when you queue up this one.
Orbiter 9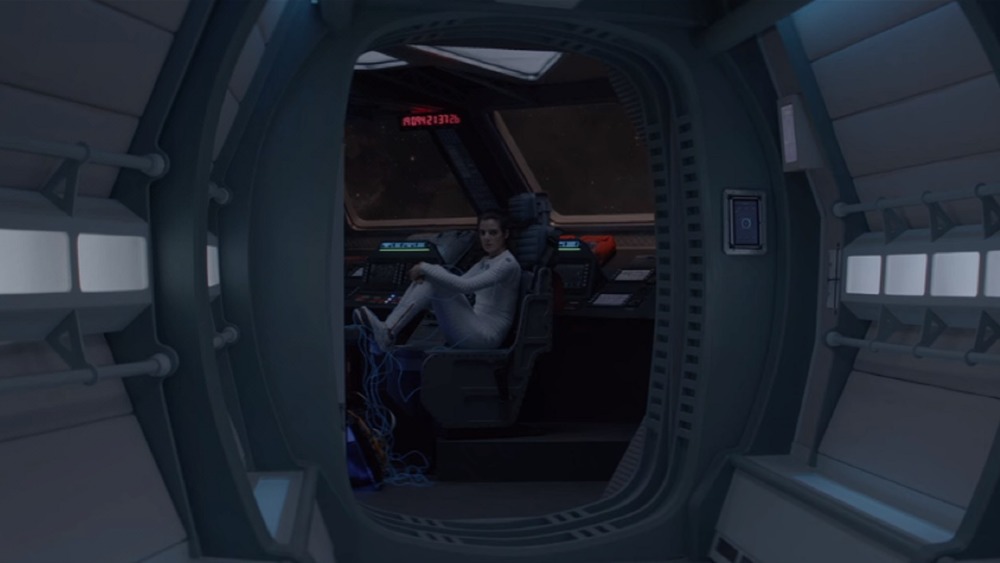 Cactus Flower/Netflix
If you loved I Am Mother, Orbiter 9 is the perfect companion film. The Spanish-language sci-fi/drama centers on a young woman named Helena (Clara Lago), who has spent her entire life onboard a space shuttle. She has been raised by a computer and is convinced that her parents sacrificed themselves so that she could live on the spaceship after the Earth became depleted of oxygen. She comes face to face with another human for the very first time when a robotics engineer named Alex (Álex González) boards the ship to do repairs and forms an instant romantic connection with Helena.
We soon learn that things are not what they seem. As Alex emerges from the "spaceship" onto flat Earth, we discover that Helena is part of an experimental simulation meant to prepare scientists for a mission to terraform a planet in the Alpha Centauri star system. Given his emotional feelings for Helena, Alex decides to defect and help her escape and see the world for the very first time. However, it won't be as simple as showing her the door, and questions about whether she's even prepared for a life outside her station quickly emerge. Orbiter 9 reminds audiences that some of the best fictional stories are grounded in the complexities of human reality.
Revolt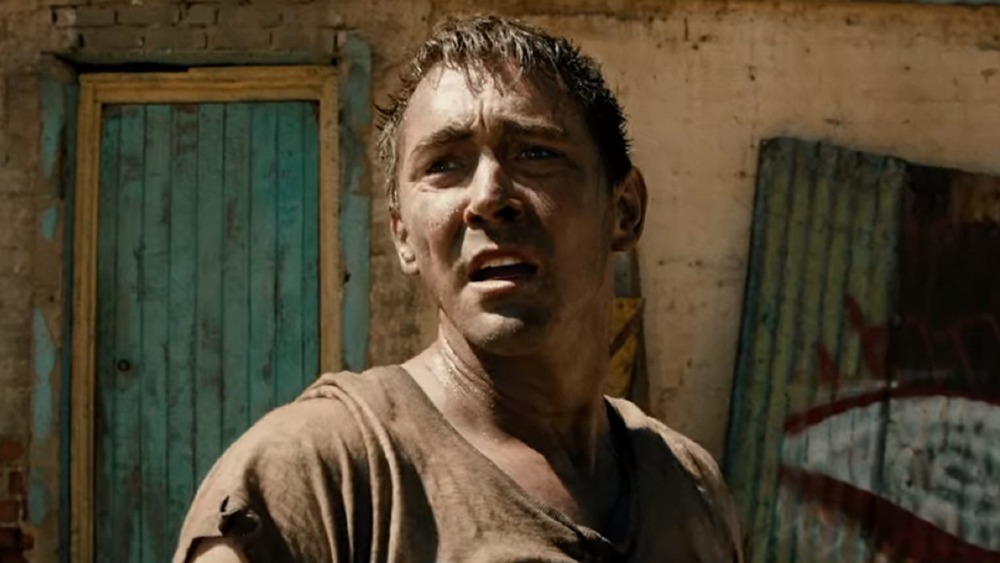 Vertical Entertainment/Netflix
"To live is to fight. To fight is to live." That is the motto of Bo (Lee Pace), an elite American soldier serving in Kenya who wakes up in a shoddy jail cell with no memories of how he got there after being injured in a skirmish with aliens. He befriends his fellow cative, a French doctor named Nadia (Bérénice Marlohe), and the two escape in hopes of finding shelter in a nearby military base. Bo and Nadia quickly discover, however, that the extraterrestrial machines he faced before have virtually wiped out all of humanity, and they're now systematically hunting down anyone left alive.
Despite seeing how efficient these killing machines are, Bo lives by his mantra and aims to find a weakness that the remaining humans can exploit to fight back. The trouble is, there's a reason Bo has survived while so many others have not, and it has absolutely nothing to do with his sense of valor. Let's just say there are some electrifying twists in store for him and viewers alike when you press play on this action-packed sci-fi thriller.
Assimilate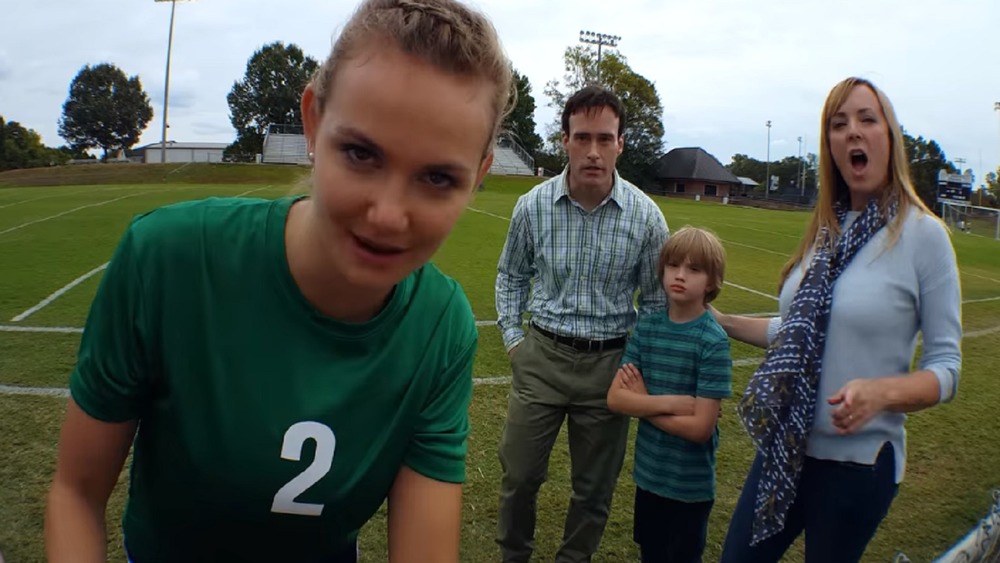 Gravitas Ventures
There's nothing quite like a good body-snatching sci-fi/horror film to give you the shivers. The 2019 film Assimilate is an unnerving new take on the trend, centering on two YouTube vloggers who are stunted by the lack of excitement in their small town until a pest infestation turns the place upside-down. With their trusty camera in tow, the two set out to prove that something is amiss when some of their neighbors and friends start behaving in odd ways after being bitten by a mysterious insect.
They discover that after one of the creatures bites a person, it becomes a murderous copy of them and aims to take their place. As the infection starts to spread out of control, the few still-human survivors can only hope to last long enough to share their footage with the rest of the world to warn them. You'll have to watch Assimilate to find out if they can outsmart and outrun these humanoid pretenders, but here's fair warning that this movie might just leave you side-eyeing your own neighbors for a while after you see it.
Hardcore Henry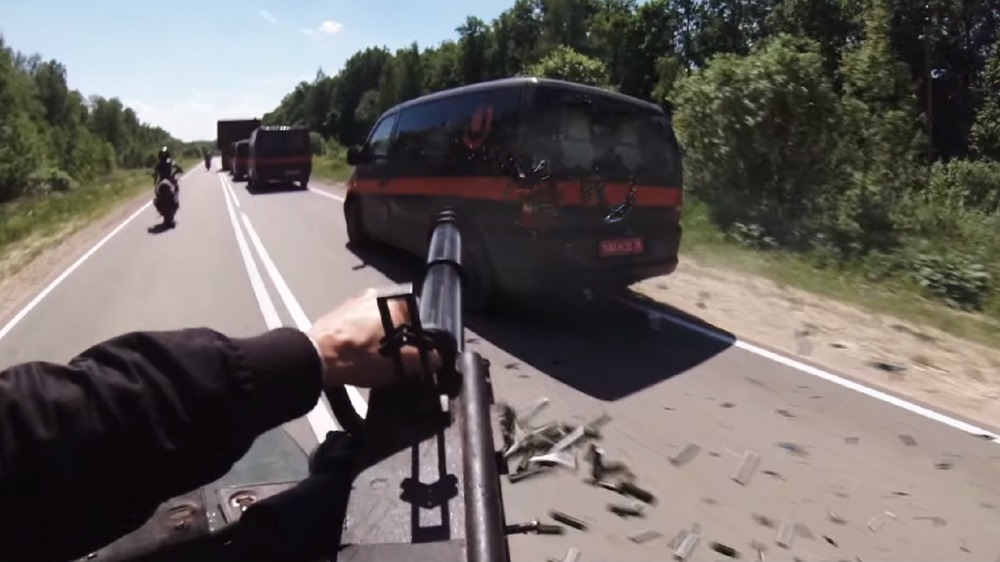 STX Films
If you ever wondered what it might be like to see a first-person shooter game become a full-length feature film, look no further than Hardcore Henry. The 2015 action pic is a bloody good time as we experience the story through the eyes of Henry, a man who wakes up as a cyborg with computerized prosthetic limbs and the inability to speak or remember how he was injured in the first place. The scientist treating him, Estelle (Haley Bennett), informs Henry that she's his wife, and, after her lab is raided and she's kidnapped, Henry sets out to rescue her. Time to insert your quarter and let the mayhem begin.
What results is a breathless extended chase scene filled with bonkers fight sequences that we only see from the perspective of our protagonist, who has superhuman capabilities and zero hesitation about using them against others. To say that the action is intense would be an understatement, but there are also a lot of clever questions about morality sprinkled into throughout the story that only ramp up the entertainment factor of this one-of-a-kind film.
Tremors: A Cold Day in Hell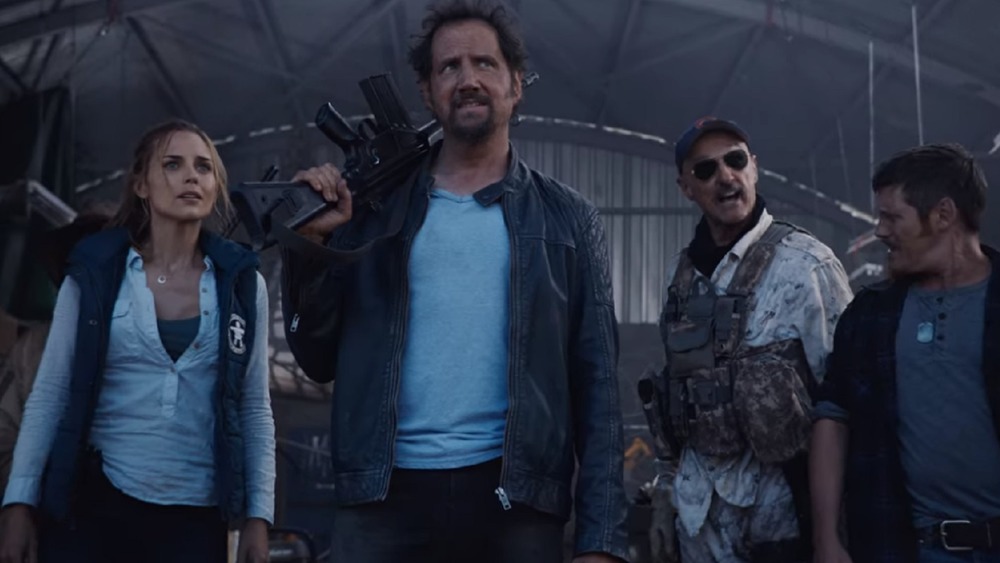 Universal Pictures
The graboid-slaying fun moves to chillier climates in Tremors: A Cold Day in Hell. The film features the return of Tremors franchise favorite Burt Gummer (Michael Gross) and his filmmaker son Travis B. Welker (Jamie Kennedy) as they depart their storied home in Perfection, Nevada to investigate reports of their least favorite monsters showing up in a distant Canadian territory. At this remote research facility, they must grapple with the sound-sensitive monsters that have plagued them for so long, and they develop suspicions that there may be a government conspiracy at hand to explain the graboids' relocation to this region.
This sixth entry into the long-lived sci-fi franchise is just as campy and gory as all of the other entries that precede it, but the stakes are even higher for Burt in this fight. He learns early on that he's been infected by a parasite from a previous graboid venom encounter, so he'll need to get up close and personal with one of these new graboids if he hopes to survive it all again.
ARQ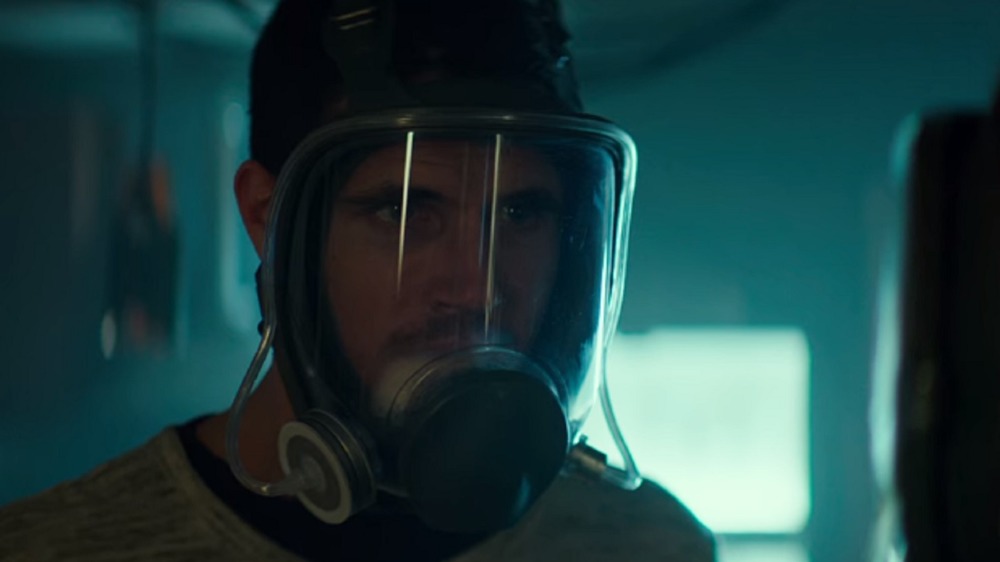 Netflix
Time loop stories have become increasingly popular in recent years, and ARQ is a tight and tense addition to this thriving sci-fi sub-genre. The film follows Renton (Robbie Amell) and Hannah (Rachael Taylor) as they repeatedly wake up to encounter a group of gun-toting home invaders who violently demand that they turn something Renton has stolen from his employer over to them. We soon learn that Renton is responsible for creating the titular ARQ, a perpetual motion machine that has actually created a time loop, and that their attackers belong to a rebel group who aim to take down the company for which Renton created the device.
Eventually Hannah and Renton begin working together to prevent his dangerous creation from falling into the wrong hands, but there are still several dark secrets ahead for them both. With its claustrophobic setting, disorientingly sneaky supporting characters, and twisty narrative structure, ARQ is packed with surprises and will leave you thinking long after the credits roll.
Midnight Special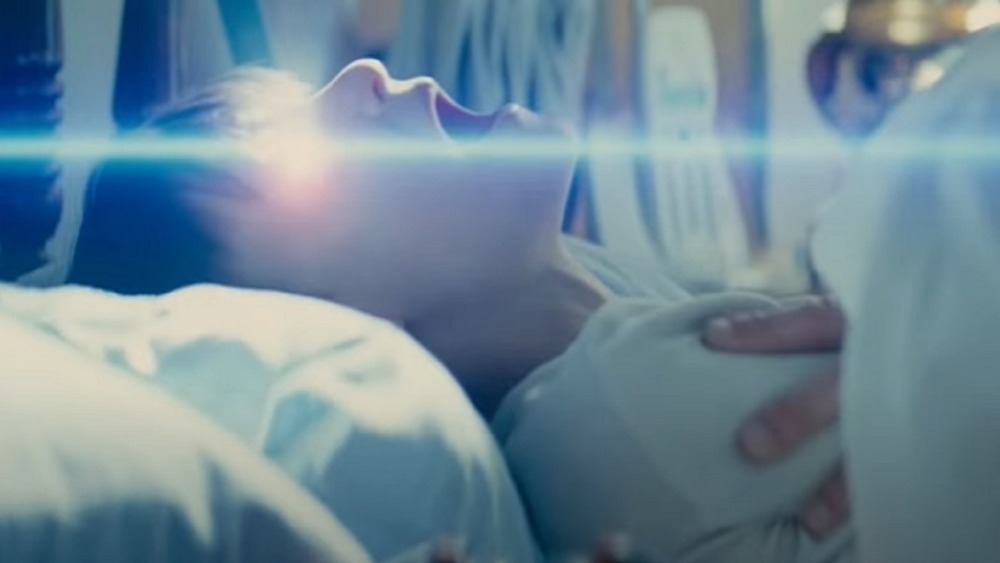 Warner Bros.
From the mind of Jeff Nichols, the writer-director who brought us instant classics like Take Shelter and Mud, comes Midnight Special, the story of a very powerful little boy. It and Knives Out star Jaeden Martell stars as the goggle-sporting Alton, a kid whose untold powers make him a target of interest for both a cult and the federal government. His father and a friend try their best to protect him from this unwanted attention, but it's up to Alton to lead the charge on finding out what he needs and, more importantly, where he needs to be.
With an all-star cast that also includes Michael Shannon, Kirsten Dunst, Joel Edgerton, Adam Driver, and Sam Shepard, Midnight Special features a masterclass of stunning performances and is dripping with spectacular visual effects. At the same time, the film is also an elegantly simplistic story about the preciousness of true love and radical acceptance.