This Is Who Plays Harley Quinn In Gotham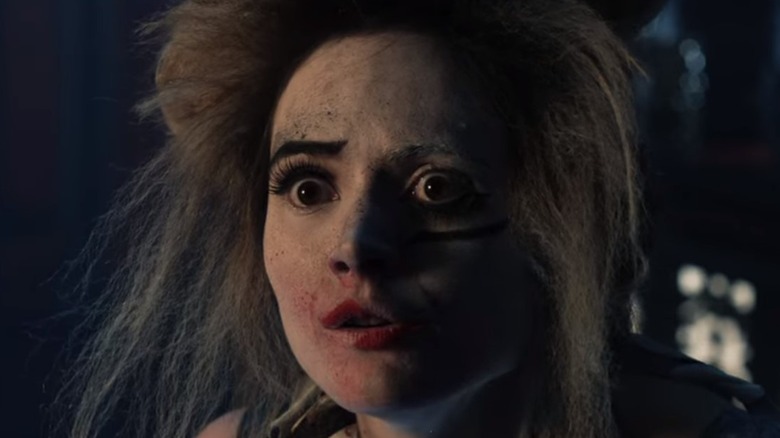 Fox
Before we go deaf from the sudden, bellowing cries of a million unbearable fans screaming "um, actually" all at once, let's be very clear: Nobody played Harley Quinn on "Gotham." Nobody played the Joker, either. The show was unbearably cute about that. There was Jerome, played by Cameron Monaghan, who was a big old goof about murdering people until he died a couple of times. There was Jeremiah, Jerome's twin brother, also played by Monaghan. Both characters were zany to the max, both suffered disfigurements that sure looked Joker-adjacent. Neither was the Joker. Probably. Where there's no Joker, there's no Harley Quinn.
And Ecco was no Harley Quinn. Sure, she hung out with a clown guy like Harley Quinn and affected an unstable patois like Harley Quinn and she dressed just enough like Harley Quinn that it would've made for an uncomfortable evening if they both attended the same galleria opening. But do you know what else she did? Spoiler alert for the "Gotham" finale: she died. Harley Quinn would never do that.
Still, the Ecco character was a hoot and a half, and she made waves as the closest approximation that "Gotham" fans would get to that bubbling font of homicidal tendencies. It was all thanks to one actress named Francesca Root-Dodson.
You Quinn some, you lose some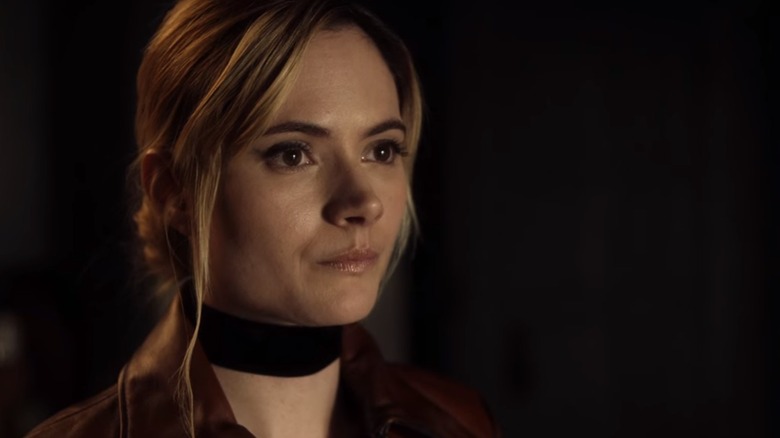 Fox
Francesca Root-Dodson's work as Ecco was, no doubt about it, among her most well-known performances, and she seems to hold the gig near and dear to her heart. Check out the actress's Instagram and you'll see oodles of fan art, behind-the-scenes photos, and even a tattoo featuring "Gotham's" proto-Quinn.
Where else do you know her from? There are a couple of possibilities. In 2010, she contributed to the Oscar-winning short film "God of Love." Previous to her work on "Gotham," Root-Dodson made single episode appearances on "The Jim Gaffigan Show," "Blue Bloods," and "The Blacklist." She was credited as Elizabeth Kernick on two episodes of "FBI" the same year that Ecco debuted, and in 2019, wrote, directed, and starred in "Free Spirit," an independent, black and white, French new wave-style short film about the folly of love at first sight.
According to her website, Root-Dodson graduated with honors from Columbia University with a degree in creative writing. She's also working on her first novel, which displays a thoughtful dedication to quiet work that you just don't see in circus-based criminals nowadays.