The Best Time The Doctor Ever Broke Character On Doctor Who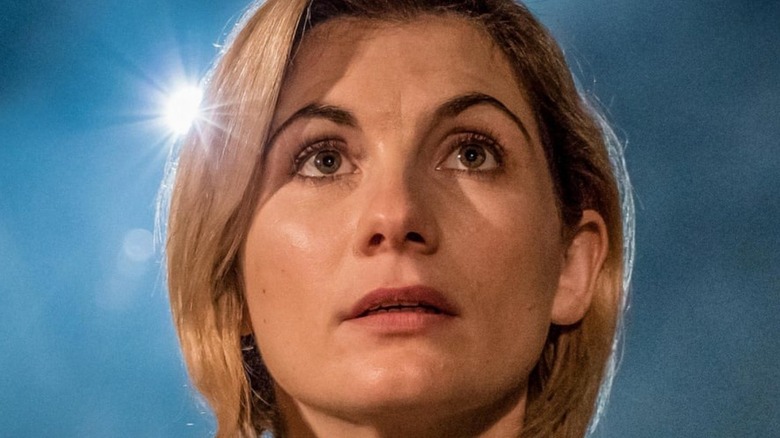 BBC
For decades, "Doctor Who" has given fans of all ages the chance to travel through space and time under the guidance of the enigmatic Time Lord from Gallifrey. There's a reason why the series has held the public's imagination for over 50 years and potentially could for 50 more. While the first episodes of "Doctor Who" ran from 1963 to 1989, the series was revived in 2005 by writer and producer Russell T. Davies, himself an avid fan of the original show. The series has changed hands twice since, with Chris Chibnall as the current showrunner.
"Doctor Who" may be filled with sci-fi fun and adventure, but the series has its share of poignant moments, too. Whovians will never forget the tearful farewell between the Tenth Doctor and Rose at Bad Wolf Bay or the heartbreaking sacrifice made by Clara Oswald. While the actors on the show may have the skills to pull off these dramatic performances, that doesn't mean they don't have their share of silly moments, even if they don't always make it into the final product.
The Doctor makes strange noises in this Doctor Who outtake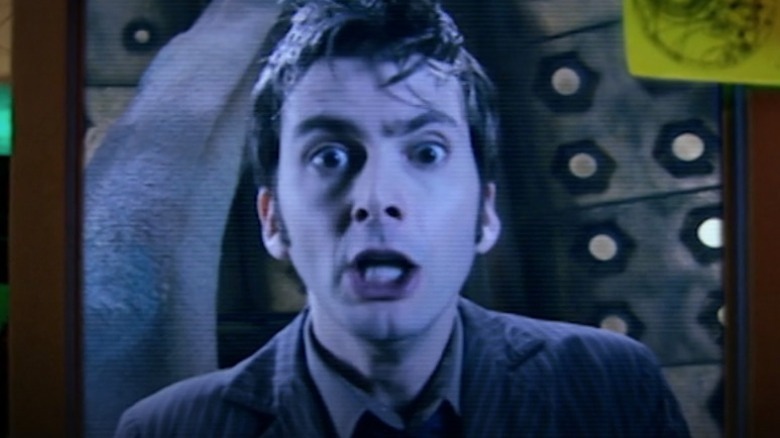 BBC
In the 21st-century "Doctor Who" Series 3 two-part episodes "Human Nature" and "Family of Blood," the Doctor takes on the well-known alias of John Smith — however, in order to do so, he must change his DNA to become human and loses his memories as a result. Before the transformation, he leaves a set of instructions for his companion, Martha (Freema Agyman), via a recorded video message.
In an outtake of that video message, Tenth Doctor David Tennant had to do a little improvisation for the editors, with some pretty hilarious results. At the beginning of the clip, Tennant follows the script, listing a set of very important rules for Martha to follow while the Doctor is human. About 45 seconds in is when things get interesting — Tennant starts to vamp, saying that he must keep talking as much as possible for the next few minutes. He tells a story about a concert he went to for a rock band called the House Martins, including the fact that the band broke up shortly after that concert. He then goes on to make "strange noises with [his] mouth," rambling "bingle bongle dingle dangle, yickedy do, yickedy da, ping-pong, lippy tappy too-ta" while looking straight into the camera with a serious expression. After that, he goes right back into character, ending the video once again as the Doctor speaking to Martha.
While it's not technically a blooper as such, it's still pretty amusing to watch Tennant keep talking nonstop without breaking a sweat and then seamlessly go right back into being the Doctor. Obviously, the rant about the rock concert and the nonsensical rambling didn't make it into the final cut, but the outtake does exist for "Doctor Who" fans to enjoy.