The Real World Detail That Home Improvement Got Wrong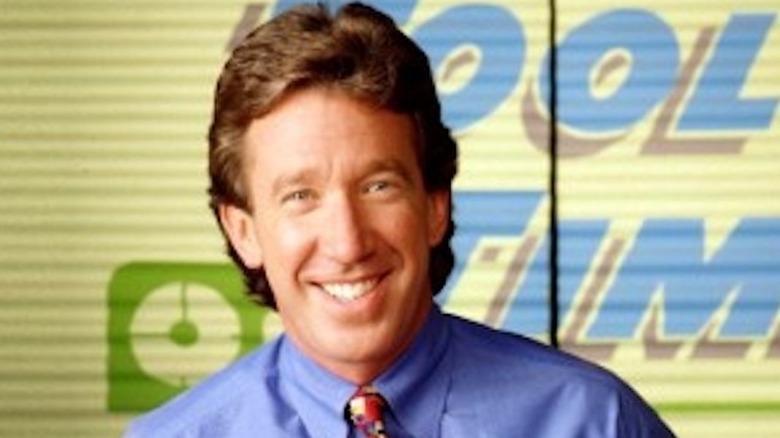 ABC
"Home Improvement" is perhaps one of the most beloved sitcoms of the '90s, but even seemingly flawless shows will make a mistake now and again. Perfection is, after all, a lofty glow — and what show is perfect?
The series that launched stand-up comic Tim Allen into the stratosphere focused on the uber-macho Tim Taylor, co-host of a home improvement show with his friend Al Borland. While Tim's eternal quest for "more power" often led to on-set disasters and extremely high hardware store bills, he could always rely on his family and friends back home to keep him on an even keel. This included his wife, acerbic psychology student Jill; his three young sons Randy, Brad, and Mark;  and his next-door neighbor, the sage but never fully visible Wilson. 
Tim's antics pleased audiences for eight seasons, spanning from 1991 to 1999. But we have to return to that tantalizingly incorrect factoid we teased above. What was it and why did it happen? Keep reading to find out.
It's all in the numbers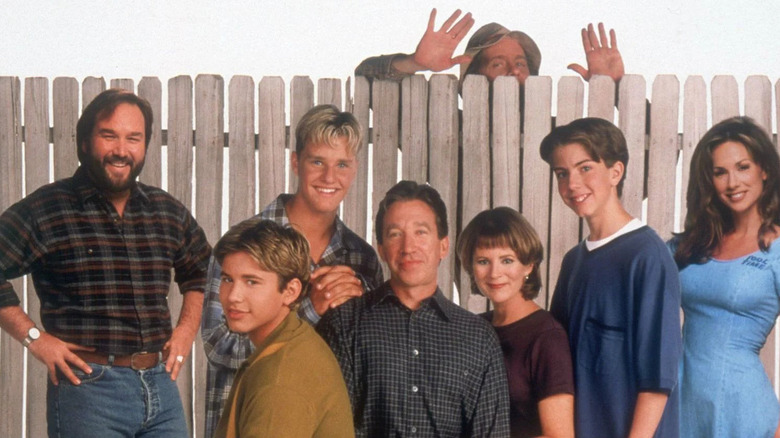 ABC
According to ScreenRant, the problem's all in the numbers. In-universe, "Tool Time" had a P.O. box and a phone number that its fans could use to make contact with the show  — and it was usually held up on a cue card by Al when Tim had gone off on an offensive rant that might generate hate mail for the show. The phone number given was (815) 555-TOOL, and the address was Tim Taylor c/o Tool Time, P.O. Box 32733, Detroit, MI, 48252.
While the P.O. box was apparently never an active address actual fans could write to, the phone number is an equally difficult matter. As you might have noticed, "Home Improvement," like many shows, used that old show business trick that's utilized when it comes to fans of in-universe TV shows, per Warped Factor. The number has that post-area code 555 designation, which isn't a valid number anywhere in America, thus eliminating the pesky possibility that a real person with that actual phone number might blame the network after getting harassed by crank calls.
But take a closer look at the area code. 815 actually is a reachable designation in America — but it's located in Illinois, not Michigan, where the show is set. In later seasons, the designation was changed to (810) 555-TOOL – equally unreachable, but an area code still in service for Michiganders in Brighton, Flint, the Michigan Thumb, and Port Huron.