What You Didn't Know About Freya Allan From The Witcher
Netflix
Medieval fantasy dramas have been a rich vein for numerous TV shows, with the HBO series "Game of Thrones" most notably establishing the popularity of such series beyond any doubt in recent years. Fans of the genre, however, did not have to wait too long after the HBO show's series finale in May 2019 for another series that would fill the void, as December 2019 saw the premiere of the Netflix Original series "The Witcher." Based on the book series by writer Andrzej Sapkowski, "The Witcher" follows a trio of individuals across different times, including the titular Witcher, Geralt of Rivia, played by Henry Cavill.
The success of a show always raises the profiles of the performers involved, and this was no different in the case of "The Witcher," which pushed actress Freya Allan into the spotlight. Allan plays Cirilla Fiona Elen Riannon, more commonly referred to as Ciri, the princess of Cintra who is linked to Geralt by destiny and has magical powers of her own. Prior to getting cast in the Netflix series, Allan hadn't been cast in a main role on a TV show or feature film. There is a key fact about her, however, that not many fans of "The Witcher" know about.
Allan went to the same school as Emma Watson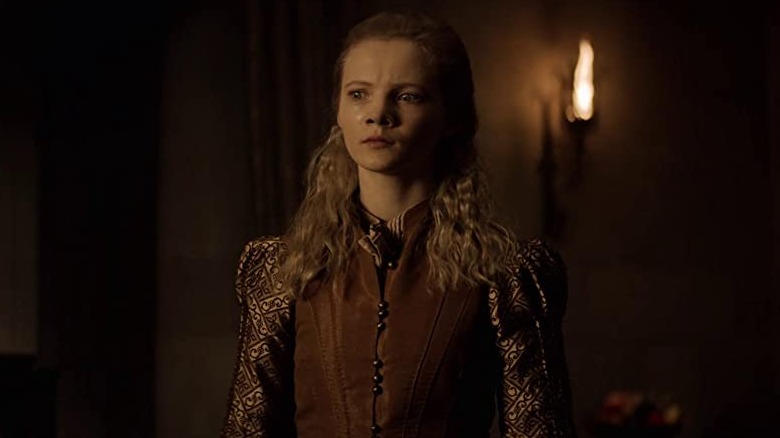 Netflix
Freya Allan was born in 2001 in Oxfordshire County, England, where she also grew up. For her education, Allan went to Headington School, an all-girls institution located in Oxford, which is a combination day and boarding school. She then attended the National Film and Television School to study acting. However, Allan was not the first famous actress to walk the halls of Headington School, as Emma Watson, best known for her work in the "Harry Potter" franchise, also studied there before her.
Watson was born in Paris in 1990 but moved to England with her mother when she was 5. Watson's mother settled in Oxfordshire County where Watson went to the Dragon School — also a combination day and boarding school — in Oxford. The institution accepts children up to 13 years old, so when her time there came to an end, Watson went on to Headington, which she attended while also shooting the "Harry Potter" films.
This is a particularly striking detail, as both Allan and Watson not only went on to become famous actresses, but both had their breakout roles in fantasy franchises. Watson was as crucial to the "Harry Potter" films as Allan is to "The Witcher," with both the film franchise and the TV show unimaginable without Hermione Granger or Ciri, respectively. Having already produced two stars of fantasy franchises, it's entirely possible that a third such female star will emerge from Headington soon. Until then, viewers can continue to watch Allan reprise the role of Ciri when "The Witcher" returns for its second season on Netflix.