Yasuke Season 2 - What We Know So Far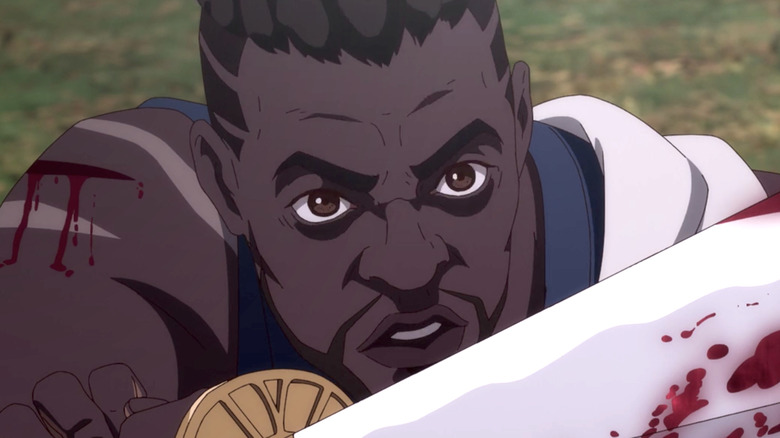 Netflix
On April 29, 2021, Netflix released the first season of a unique anime called "Yasuke," chronicling the adventures of the title character, a real figure from history who was the first African samurai. Yasuke arrived in Japan from Africa, likely Mozambique, on July 25, 1579, according to various historical records. He served the Japanese Daimyō Lord Oda Nobunaga until Nobunaga was betrayed and killed by one of his generals in 1582. After that traumatic event, Yasuke reportedly went into exile, but the rest of his story is unknown.
The Netflix anime "Yasuke" adapts the samurai's story, placing him in an alternate 16th century Japan with magic, mechas, and other trouble. In the first season's six episodes, set after Nobunaga's death, demonic forces try to take control of feudal Japan. Yasuke attempts to retire from his violent life as a samurai, but then he is tasked with protecting a young girl named Saki, whose magical powers make her a target.
"Yasuke" has already garnered a big fanbase, with many eager to see more. Here's everything we know so far about a possible "Yasuke" Season 2.
What is the release date for Yasuke Season 2?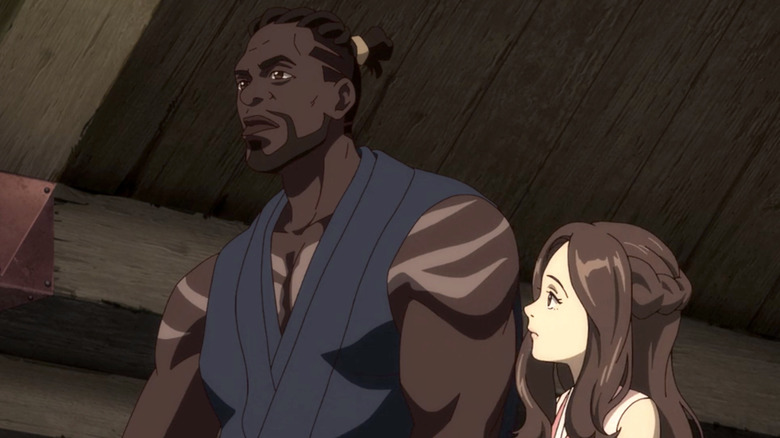 Netflix
So far, there is no confirmation on whether or not there will be a "Yasuke" Season 2. The series has done really well with both critics and audiences, and the show is a big step forward for diversity in anime. Along with a fantastic 91% on Rotten Tomatoes, there are a lot of reasons Netflix should renew the show.
If Netflix renews "Yasuke" for a second season soon, a possible release date could be around a year or a year and a half from now. Anime can take a lot longer to be produced than live-action series, and the speed of production is entirely dependent on how the team of story writers and animators are structured and how fast they can work. It's also possible that Netflix has planned ahead to have more episodes like they have with other shows, so with any luck, "Yasuke" Season 2 is already in production and will be released sooner rather than later.
Who will be in the cast of Yasuke Season 2?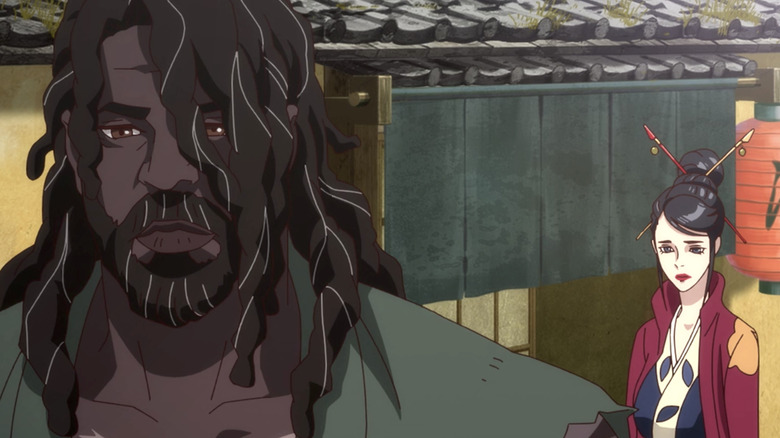 Netflix
While "Yasuke" has dubbing available in multiple languages, including German, Spanish, French, and of course, Japanese, the original dialogue is in English. The main cast consists of Academy Award nominee LaKeith Stanfield voicing the title character, Takehiro Hira as Oda Nobunaga, Maya Tanida as Saki, Ming-Na Wen as Natsumaru, Don Donahue as the villainous Abraham, and Paul Nakauchi as the doctor Morisuke, among others.
The second season is likely to feature quite a few familiar characters depending on what the storyline is. Of course, Stanfield would return as Yasuke, and it's highly likely that Tanida's Saki will return at some point as well. There are also some characters who meet their end in "Yasuke" Season 1, like Nobunaga, Natsumaru, and the Daimyo, a witch and one of the main antagonists of the show, voiced by Amy Hill. Anything's possible in an anime, but it's unlikely that these characters will return in Season 2.
On top of the Season 1 cast, expect to see some new characters in "Yasuke" Season 2 as the world of the anime continues to expand.
What will Yasuke Season 2's story be about?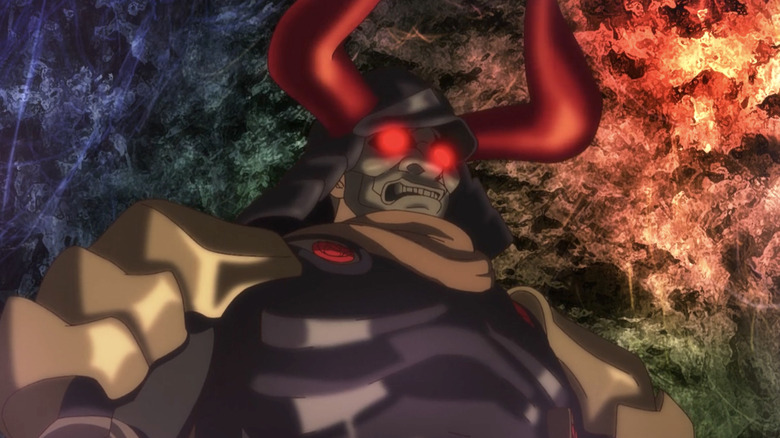 Netflix
The first season of "Yasuke" sets up a lot of storylines to be explored in new episodes. Yasuke successfully protects Saki and saves her from the Daimyo, who wants her powers. Although it appears that everything's under control, Saki is warned by the Daimyo that her powers will continue to grow, and soon she'll be unable to control them, with the only goal being to find more power and wreak destruction. Yasuke leaves Saki safe at her village, but this ominous warning could be prophesying another meeting between the two characters when they're older, when Saki's power is out of control and Yasuke must stop her.
Another storyline that could be expanded on is featured in the finale's post-credits scene. Yasuke carries around the sword of an old friend named Natsumaru, who he was forced to kill on the battlefield. He finds Natsumaru's brother to finally give his sister's sword to him, but he doesn't reveal his direct involvement in her death. It's possible that the brother may become a more important character going forward, finding out the truth and going after Yasuke, or the scene could simply be some much needed closure for Yasuke and Natsumaru.
The show takes on Yasuke's story after the real historical figure went into exile, when very little is known about what happened to him. Because of this, the writers can essentially go anywhere with the character, and with the expansive world that's been established in the first season, the possibilities are endless for "Yasuke" Season 2.