Why Fennec Shand From The Mandalorian Looks So Familiar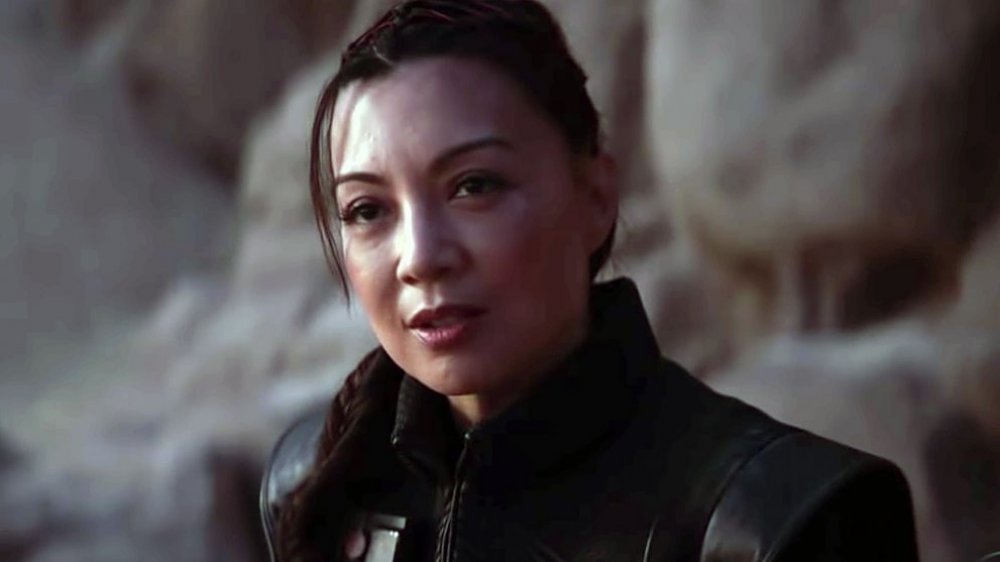 Since the launch of The Mandalorian, the Disney+ series has been steadily introducing Star Wars fans to an exciting corner of the galaxy far, far away — and to plenty of new and quickly beloved characters (not the least of which is Baby Yoda, who has inspired many memes online). While Pedro Pascal's Mandalorian is at the center of the show, prior to its November 12 debut, Disney teased a few critical characters that would appear alongside him. Among them was the eagerly anticipated Fennec Shand. Outside of a short teaser featuring the mysterious, gun-toting mercenary, details about Fennec Shand were mostly kept under wraps until her official Mandalorian debut.
The striking and stealthy Shand finally appeared on The Mandalorian's fifth episode, and it seemed as though the world let out a collective sigh of intrigue when seeing her on screen, wondering why she looks so familiar. You've seen her face before, but may not remember her name: she's Ming-Na Wen, a seasoned actress known for playing sleek, butt-kicking women. As Fennec Shand, Wen has pulled back her flowing dark hair, and taken on a persona that's a bit gruffer and more reserved than some of her most famous characters. 
Born on November 20, 1963 in Coloane (one of two main islands of Macau, a special region of the People's Republic of China), Wen got her start in her early 20s on the children's television series Mister Rogers' Neighborhood, then followed that up with a three-year stint on the soap opera As the World Turns before taking on more significant parts — ones you'll undoubtedly know her from. 
Ming-Na Wen's first feature film was 1993's The Joy Luck Club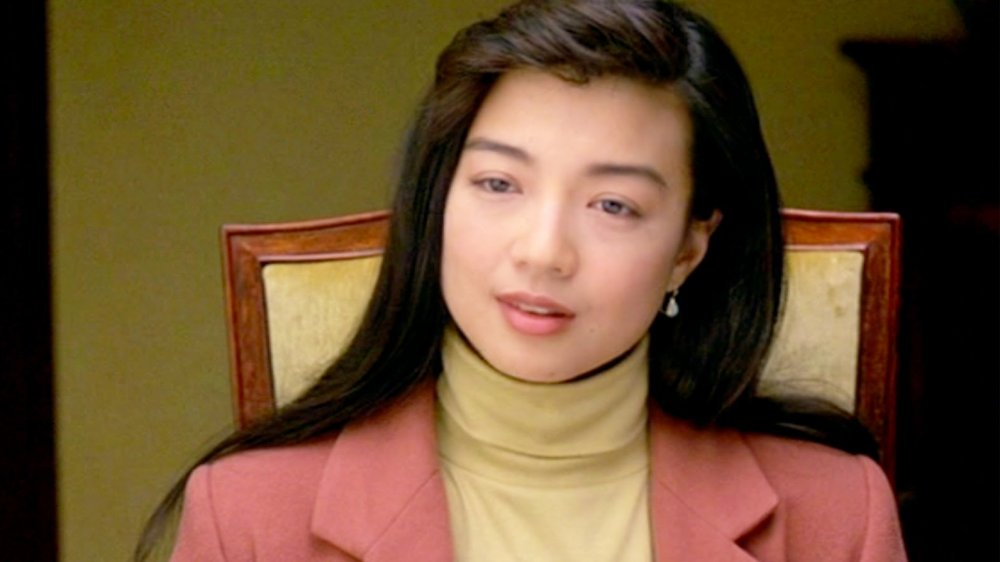 Ming-Na Wen was 30 years old she made her big-screen debut in The Joy Luck Club, a story about the cultural and personal divides between a group of Chinese-American women and their four Chinese immigrant mothers. Adapted from a best-selling novel by Amy Tan, the film is set in San Francisco and sees Wen in a leading role. Her character, June, is having a surprise farewell party before she leaves the city for a reunion in China with her long-lost twin sisters. In attendance are the Joy Luck Club, three women who once met regularly with June's mother to play mahjong. They've asked June to take her mother's spot at the game table, which launches a series of reflections about June's relationship with her recently deceased mother. The Joy Luck Club also sees the three older women and their daughters take a similar journey as they all grapple with their anxious realities and expectations of success.
The role was Wen's breakout moment in Hollywood, but it was also the first Asian American-fronted film from a major studio. The Joy Luck Club was praised upon its release for many of the same reasons as Crazy Rich Asians was beloved: its leading women, its exploration of the Asian diaspora, its all-Asian main cast, and its touching messages about family, love, and culture. Wen's character was central to the film's narrative, and her performance was critically acclaimed. The film helped launch a big- and small-screen career for Wen that has featured several major, non-stereotypical roles at a time when there were few opportunities for Asian actors. 
You probably remember Ming-Na Wen as Chun-Li in 1994's Street Fighter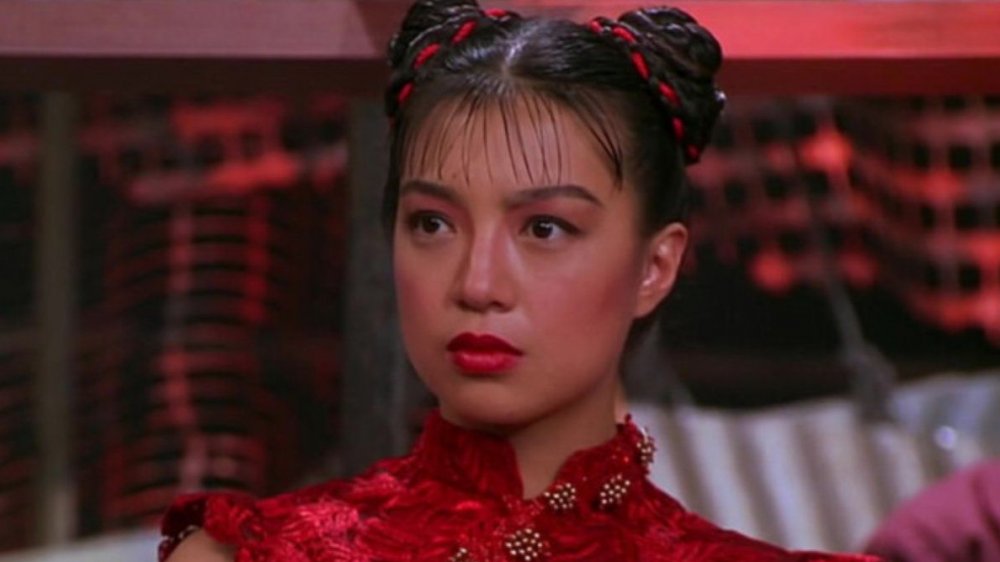 Ming-Na Wen's next big role was similarly notable, though in a somewhat different way than her feature film debut. The actress nabbed the leading role of Chun-Li in Universal Pictures' 1994 adaptation of Capcom's popular Street Fighter video game series. The story is a somewhat convoluted crime plot that sees the game's playable characters come to life to stop a deadly plan backed by M. Bison, one of the game's regular villains. Wen's Chun-Li is a news reporter whose father was killed by Bison, and with the help of her crew — former sumo wrestler E. Honda and boxer Balrog — she attempts to enact revenge on Bison. 
While the Street Fighter film didn't do so hot at the box office (video game movies usually turn out to be disasters) and critics panned many of the leading performances, Wen was a bright spot in a mostly so-so project. Since its lackluster release, Street Fighter has reached cult status as a film that "so bad, it's good," but has thankfully firmly solidified Wen's status as a go-to actress in the action genre. 
Before she was Fennec Shand on The Mandalorian, Ming-Na Wen was Dr. Jing-Mei Chen on ER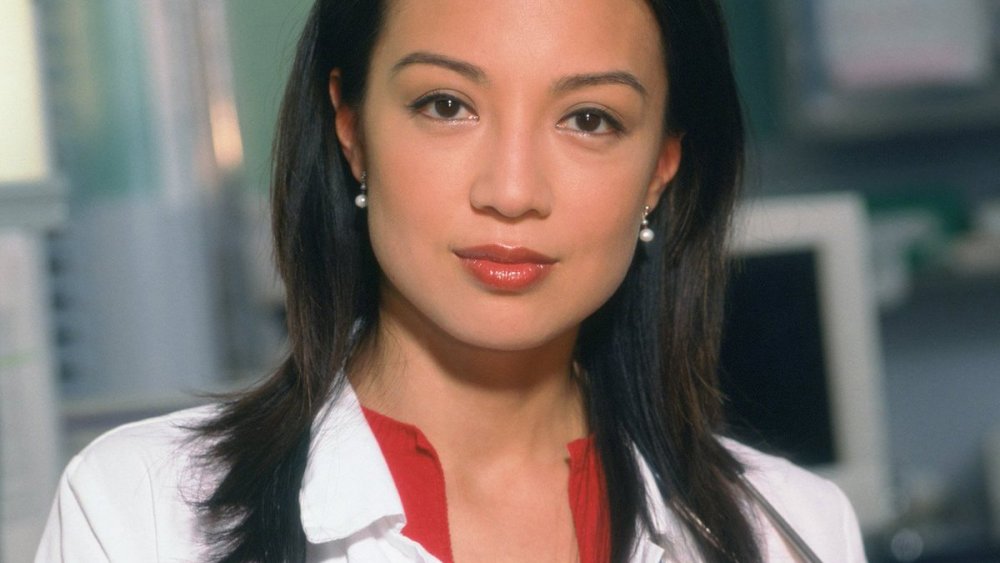 NBCUniversal
Another career-defining role for Ming-Na Wen was as Jing-Mei Chen on the popular NBC medical drama ER. She had a smaller, recurring part on the first season — which saw Wen's character, who went by "Deb" at the time, introduced as a medical student with wealthy parents. Wen's character first left the series following an incident with a patient (and Jing-Mei Chen feeling better suited for a position in research). She would be absent from the halls of County General Hospital for several years before returning in a series regular role on the show's sixth season — a position she held until she left, once again, during ER season 11. 
In the role of Dr. Jing-Mei Chen, Wen was kept quite busy, especially after her return. Wen's acting prowess was put to the test as she juggled a pregnancy and giving her child up for adoption, being hired and then resigning as the hospital's chief resident after a man's death, and ultimately returning as an attending physician. Wen's Chen also has several romantic relationships with fellow doctors, though none of them lasted long, as well as a more emotionally difficult storyline surrounding her abusive father and the death of her mother. She remained in this role, which put her name on the TV map, until the show's 11th season.
Ming-Na Wen became a part of the Disney family when she voiced Mulan
While Ming-Na Wen's career isn't short of standout roles, her voice work in Mulan has made her an entertainment icon. Disney's 36th animated feature, released in 1998, Mulan is based on the Chinese legend of Hua Mulan. The film follows Fa Mulan (voiced by Wen), the daughter of aging warrior Fa Zhou, as she impersonates a man to take her father's place during a general conscription to counter the Huns' invasion. Wen joined the cast of Mulan after two other voice actresses were selected for the titular role but ultimately deemed not right due to the range of their speaking voices. Wen served only as the character's voice and did no singing (Lea Salonga lent her golden pipes to Mulan's songs), but got the part after the film's creatives heard her narration in The Joy Luck Club. 
Though you don't see Wen in Mulan, her vocal performance — which includes voicing both Mulan and deepening that tone for the character's male alter-ego, Ping — carries you through Mulan's journey. Full of fight and less interested in the path carved out for her, Mulan takes her father's place and trains among men. As she builds both her body and her self-confidence, she becomes accepted by the group before her gender is revealed and her captain expels her and her love interest, Li Shang (BD Wong). But Wen does her best voice work at the end, as Mulan defies the rules again with the help of her friends and defeats a Hun plot to kill the emperor. Wen's vocal performance resonates for its earnestness and passion, helping make this one of Wen's best roles and Mulan one of Disney's best characters. 
The Mandalorian's Fennec Shand kicked butt in 2009's Push
Before Ming-Na Wen and Chris Evans shared the Marvel universe (more on that connection in a bit), she starred alongside him in the 2009 superhero film Push. The plot involves a group of superhumans who team up to stop an agency from turning them all into super soldiers — and trust that the Agents of S.H.I.E.L.D. and Captain America comparisons don't stop there. Push opened in theaters just as Marvel Studios was launching the cinematic universe that would change the movie industry forever, and served as a perfect pathway to Wen's future consideration for projects within the genre.
In Push, Wen played Emily Wu, a Sniffer — a person with highly developed psychometric psychic abilities who can not only observe the past by sniffing objects but also use the ability to track someone else. Evans' character Nick and Dakota Fanning's character Cassie join forces with Wen's Emily to track down a highly sought-after "Pusher" who can implant memories, and who has stolen a serum that the government agency needs to build their super army. 
Push has somewhat been forgotten in the canon of superhero films, due in part to its less-than-positive critical reception. But for Wen — who, at this point, had already proven she could tackle everything from emotional dramas and action flicks to contemporary comedies — the supporting role tapped into her "cool girl" factor that we love to watch. It also really helped show that even when she's not leading a project, Wen can still command your undivided attention.
The Mandalorian fans may know Ming-Na Wen from Stargate Universe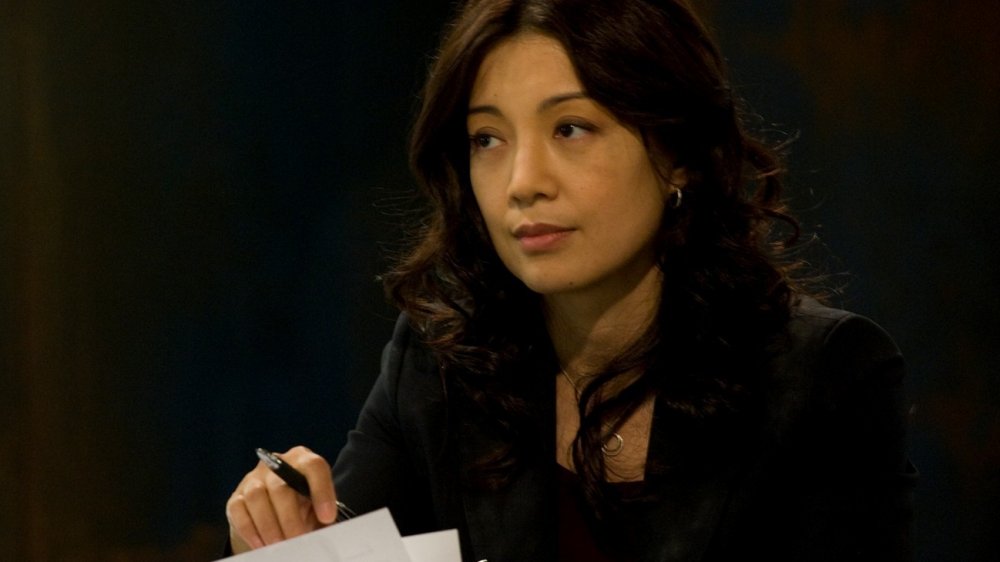 NBCUniversal/SYFY
Though this wasn't her most prominent role, Ming-Na Wen's portrayal of Camile Wray on Stargate Universe has helped solidify her as a favorite among sci-fi fans. Directly proceeded by Stargate: Atlantis, SGU is one of the shorter-lived series in the Stargate franchise, and sees Wen featured as part of yet another large ensemble cast. Camile Wray is a member of the International Oversight Advisory, responsible for managing the Stargate program, and serves as a representative of Icarus Base, which resides 21 lightyears from Earth. 
Interestingly enough, Wen's work on Stargate Universe is somewhat similar to her character development on ER. Like Dr. Jing-Mei Chen, Camile Wray is also a capable woman who seeks out more leadership responsibility, but is diminished by her male superiors who don't see her as fit for the roles she desires. After a necessary evacuation of the Icarus base, Wray ends up on Destiny — an automated ship from an ancient fleet — where she helps restore the ship's life support, leads judicial hearings, and ultimately spearheads a coup on the ship. The part is yet another notch in Wen's belt of portraying complicated and powerful women who challenge outdated systems. 
Ahead of her Mandalorian gig, Ming-Na Wen held her biggest role on Agents of S.H.I.E.L.D.​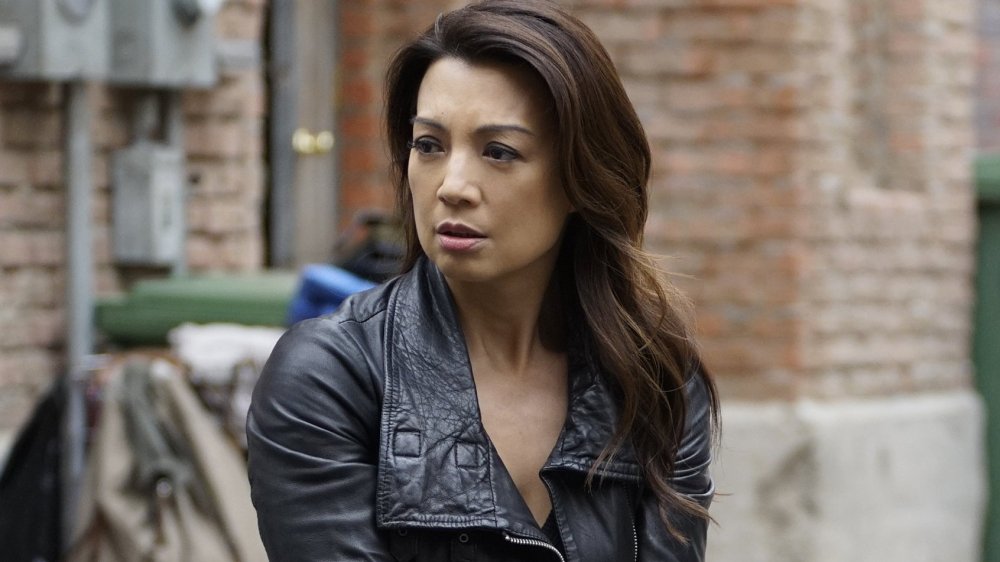 ABC/Walt Disney Studios
One of Ming-Na Wen's most recent and recognizable roles is as Melinda May on ABC's long-running (but soon-ending) Marvel TV series Agents of S.H.I.E.L.D. A small-screen extension of the MCU, Agents of S.H.I.E.L.D. depicts May as a highly-skilled, top-tier agent of the secret operative. Earning the nickname "the Calvary," the veteran pilot soldier with years of experience withdrew from the field after a mission left her with mental trauma. May was a good friend of S.H.I.E.L.D. agent Phil Coulson (Clark Gregg), which is why his superior Nick Fury (Samuel L. Jackson) called on her to return to the field and monitor and assemble a team alongside Coulson. 
Wen's portrayal of May, who is effectively Coulson's unofficial deputy, has made her one of Marvel's fiercest and most compelling onscreen characters. The part perfectly showcases Wen's versatility, requiring her to act across genres and fully utilize her fight training as May faces off with everything from Hydra to Coulson's alien writing obsession. This character is far from a one-trick action-pony, and is arguably one of Wen's most fleshed-out and dynamic roles. Disney thinks so, too, with the studio honoring presenting Wen with a Disney Legend honor at the 2019 D23 Expo. 
In many ways, Wen's work as Melinda May on Agents of S.H.I.E.L.D. has proven she's basically unmatched in Hollywood, and was the perfect parlay into her latest role on The Mandalorian.