The Gripping True Crime Series Everyone's Binging On Netflix Right Now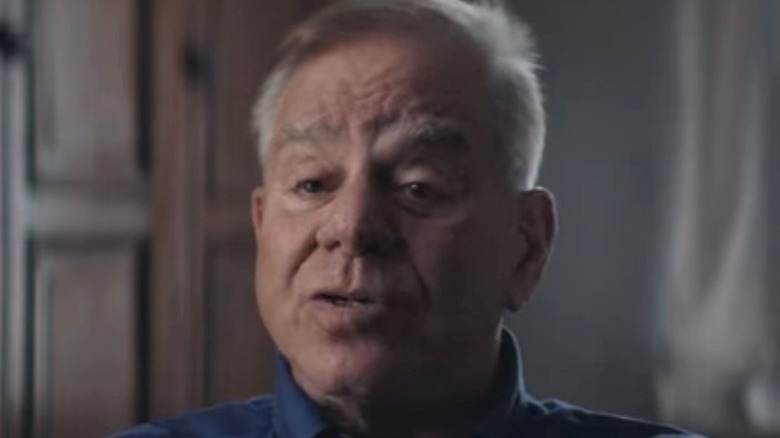 Netflix
Between 1976 and 1977, New York City was terrorized by a serial killer who came to be called the Son of Sam. Known for shooting his victims with a .44 caliber revolver, the murderer claimed six lives across Queens, the Bronx, and Brooklyn, injuring several others in the process. The spree was also punctuated by unsettling letters sent from the alleged killer to the police, which detailed his twisted motivations and plans for future assaults. The killings terrified New Yorkers and resulted in a massive manhunt that eventually concluded with the arrest of David Berkowitz for the crimes.
The Netflix docuseries "The Sons of Sam: A Descent Into Darkness" spends some time detailing the infamous murders before expanding its scope to tell the story of investigative journalist Maury Terry and his decades-long obsession with the case. Terry not only speculated that Berkowitz didn't kill alone, but also that the murders may have been the act of a cult, the members of which were never uncovered. The docuseries offers a unique look at a well-known case and has captured the attention of Netflix viewers. At the time of writing, "The Sons of Sam" was on the list of the top 10 most viewed series on the platform.
While "The Sons of Sam" dives into the legacy of the disturbing crime spree at its center, it's far from the first time the murders and their cultural impact have been examined.
There have been several fictionalized accounts of the Son of Sam murders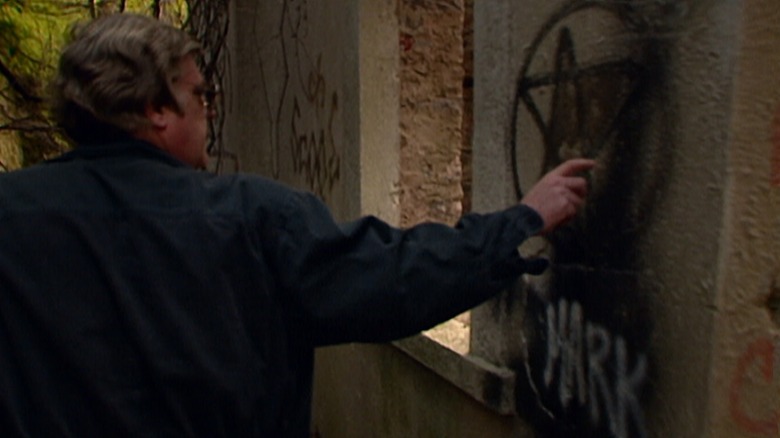 Netflix
In 1999, Spike Lee released the film "Summer of Sam," a gritty drama set in the Bronx during the titular murders. It's a sprawling effort that uses the crimes less as a narrative framing and more as a cultural touchstone. We follow Vinnie (John Leguizamo), a hairdresser whose love of clubbing and hooking up in New York's famous disco scene creates trouble in his marriage with Dionna (Mira Sorvino). While they work to come to grips with their personal lives, they must also contend with the emotional impact of the killings that are gripping the city.
Similarly, the 2007 ESPN miniseries "The Bronx Is Burning" incorporates the Son of Sam murders in its story of the 1977 New York Yankees baseball season, which concluded with the team winning the World Series. The focus of the series is on the team itself. However, it weaves historical events, including a contentious mayoral race and the infamous blackout of 1977, into its narrative.
And the Netflix original series "Mindhunter," which details the work of the FBI agents who pioneered the process of criminal profiling in the 1970s, took a more focused approach to the murders by having David Berkowitz appear as a character in its second season.
If you're left wanting more context after watching "The Sons of Sam: A Descent Into Darkness," those are a few options to queue up next.