How Brandon Routh Really Feels About Henry Cavill Playing Superman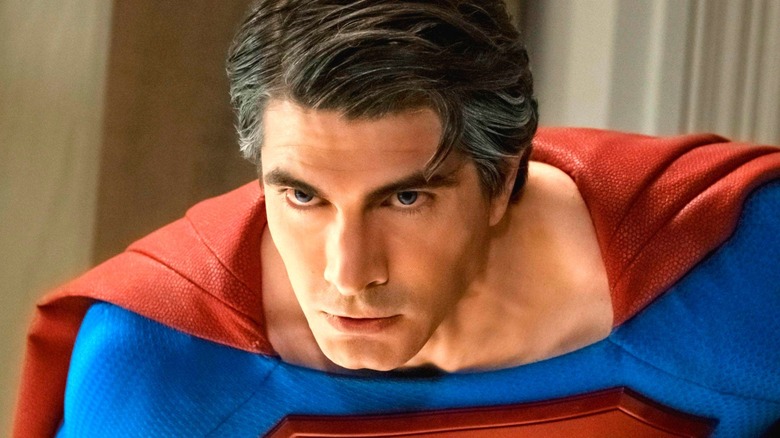 Warner Bros. Pictures
After an over 20 year hiatus, Superman made his comeback to the big screen for 2006's appropriately titled "Superman Returns." Acting as a technical continuation of the late Christopher Reeve's famed run as the Man of Steel, Brandon Routh was chosen as the heir to his cape as well as his Daily Planet press badge. While the actor certainly put his best foot forward, the entire production surrounding him didn't make the impression Warner Bros. was hoping for — earning some praise from critics and making roughly $391 million on a $204 million budget.
Though it didn't crash and burn by any means, "Superman Returns" just didn't make a big enough splash to justify building a franchise on top of it. As a result, the Last Son of Krypton found himself shelved once again, not to reenter the spotlight for another seven years. In response to the growing success of the Marvel Cinematic Universe, Warner Bros. quickly made plans to launch the DC Extended Universe to capitalize on the interconnected franchise trend. The inaugural project was director Zack Snyder's "Man of Steel," yet another reboot for the iconic character with Henry Cavill in the title role.
Cavill went on to play Superman a few more times, popping up in 2016's "Batman v. Superman: Dawn of Justice" and both the 2017 and 2021 cuts of "Justice League." Meanwhile, Brandon Routh has yet to get a proper cinematic sequel 15 years later, and the odds are not in his favor, so how does he truly feel about being replaced by Cavill?
Brandon Routh thinks Henry Cavill is a good fit for Superman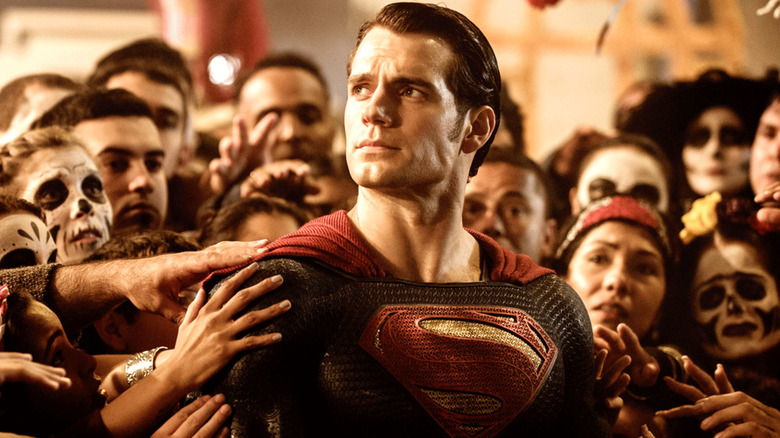 Warner Bros. Pictures
When Brandon Routh got the news that "Superman Returns" was a one-and-done feature, it affected him deeply. He revealed in a March 2020 episode of "Inside of You with Michael Rosenbaum" that he struggled to process his emotions and buried them using video games, chiefly, the unending "World of Warcraft." "That was my therapy, air quotes. But it wasn't helping me. It was a coping mechanism, but it wasn't teaching me things," he says, crediting his wife Courtney Ford for helping him with his rehabilitation. "Now I have a better understanding of what happened then. It took me way too long to get to that point."
Thankfully, Routh was able to fight back against his demons and even went on to show his support for Henry Cavill's take on Superman. He recalled a brief interaction he had with the "Enola Holmes" star to SyFy Wire (via The Movie DB), calling him "a physically impressive dude! He fits the role well, just even in that." Routh also mentions that "it was startling to me how much he looks like Christopher Reeve in a different way than I do. I don't think Henry and I look much alike, but he shares one quality with Chris, and I share a separate quality with Chris." Considering Reeve's reputation as the gold standard for Superman actors, that's quite a glowing endorsement.
Despite his replacement, Routh had another go at his version of Supes for the CW's "Crisis on Infinite Earths" Arrowverse crossover event in 2019. Though even if that opportunity never came to fruition, it's nice to know that he would've supported Cavill as his super-successor all the same.